Looking north at Columbus Circle, with the statue of Christopher Columbus in the foreground, around 1900. Image courtesy of the Library of Congress, Detroit Publishing Company Collection.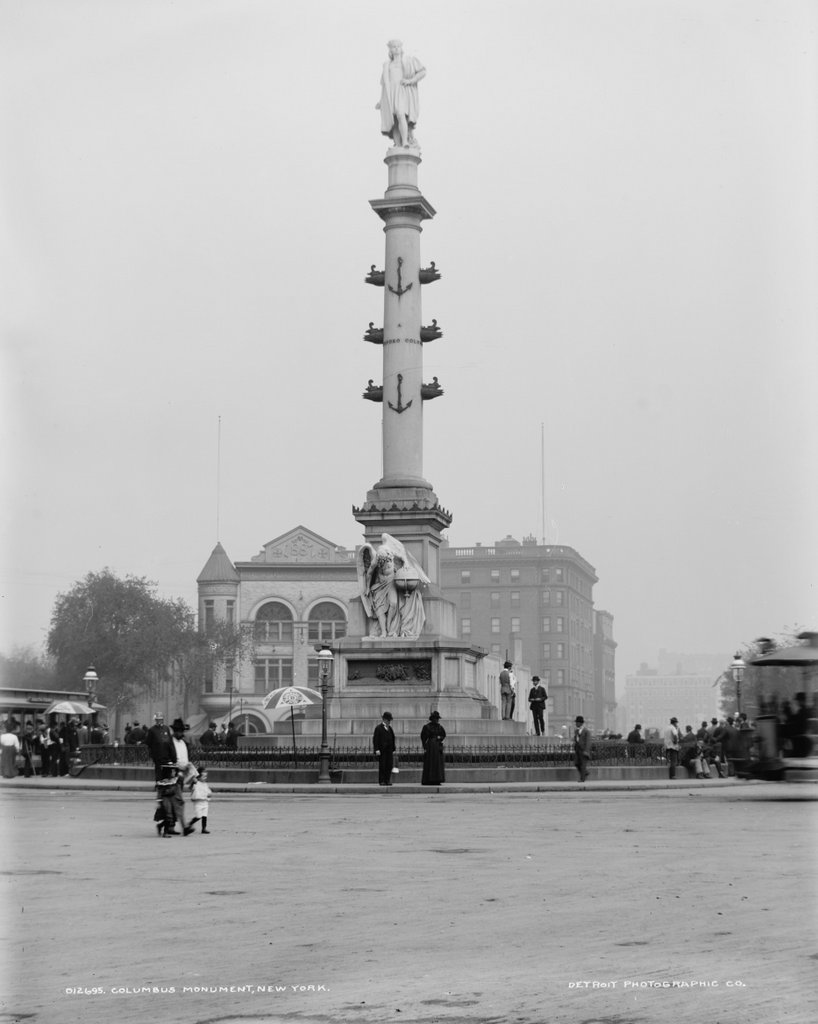 Columbus Circle in 2016: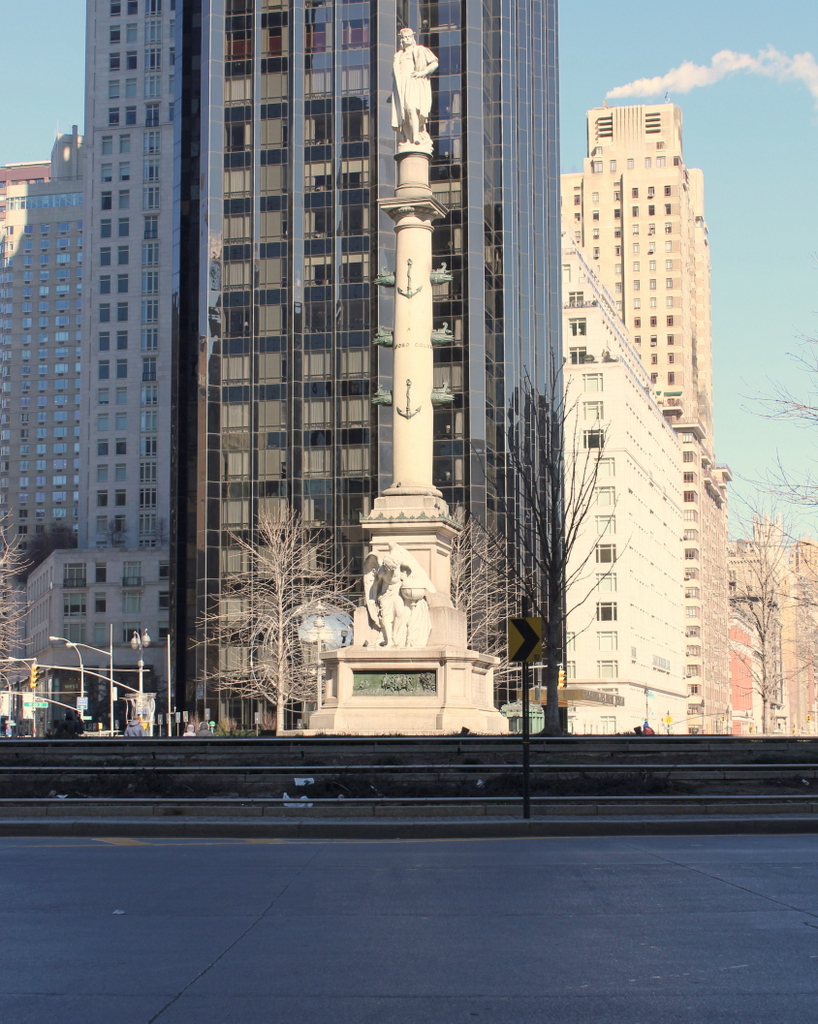 Not much has remained the same at Columbus Circle since the first photo was taken; even the configuration of the circle itself has seen some dramatic changes. The one constant in both photos, though, is the Christopher Columbus monument in the center of the circle. It was designed by sculptor Gaetano Russo and dedicated in 1892 in honor of the 400th anniversary of Columbus's voyage. When the first photo was taken, it was easily the most prominent landmark in the scene, but today it has a backdrop of high-rise buildings along Broadway and Eighth Avenue, including the Trump International Hotel and Tower, located directly behind the monument in the 2016 photo.