The ramp to the lower concourse at Grand Central Terminal, around 1913-1920. Image courtesy of the Library of Congress, Detroit Publishing Company Collection.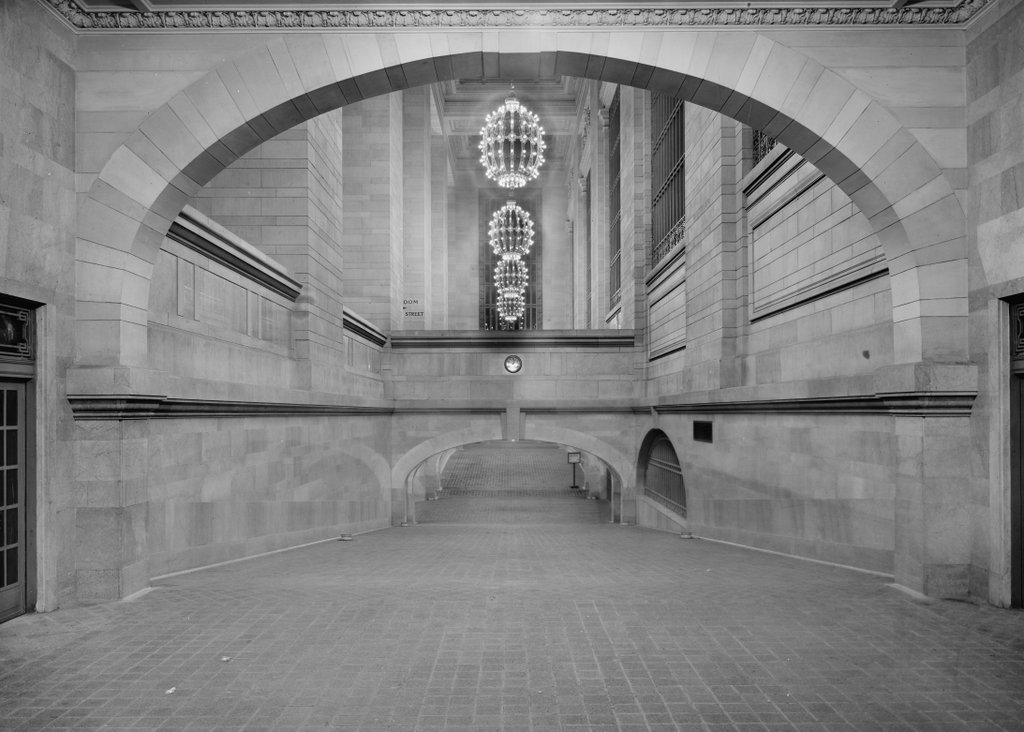 The same location in 2016: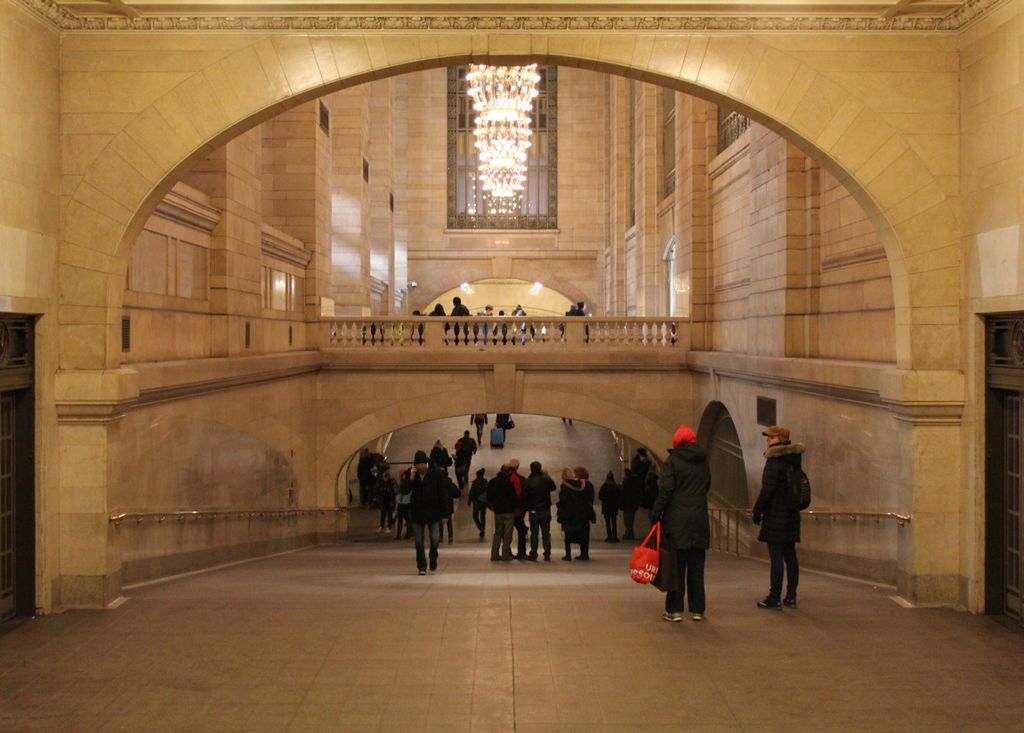 New York's Grand Central Terminal is the world's largest train station in terms of number of platforms, and in order to save space in crowded midtown Manhattan, it was built with two levels of tracks. The first photo was taken shortly after the station opened in 1913, showing the ramp to the lower platforms. At the time, the Main Concourse, located just on the other side of the columns on the left, served inter-city passengers, while the lower tracks were for suburban commuter trains.
By the mid-1900s, passenger travel had significantly declined, and the station was subject to a major alteration that would have destroyed most of the original interior. However, it survived and was subsequently restored, and today the only real difference in these two photos is the appearance of the walkway above the ramp. Amtrak no longer uses the station, though, so today all of the platforms on both the upper and lower levels are used by Metro-North Railroad commuter trains.