The Hotel New Netherland at the corner of Fifth Avenue and East 59th Street in New York, across the street from the southeast corner of Central Park, as seen around 1905. Image courtesy of the Library of Congress, Detroit Publishing Company.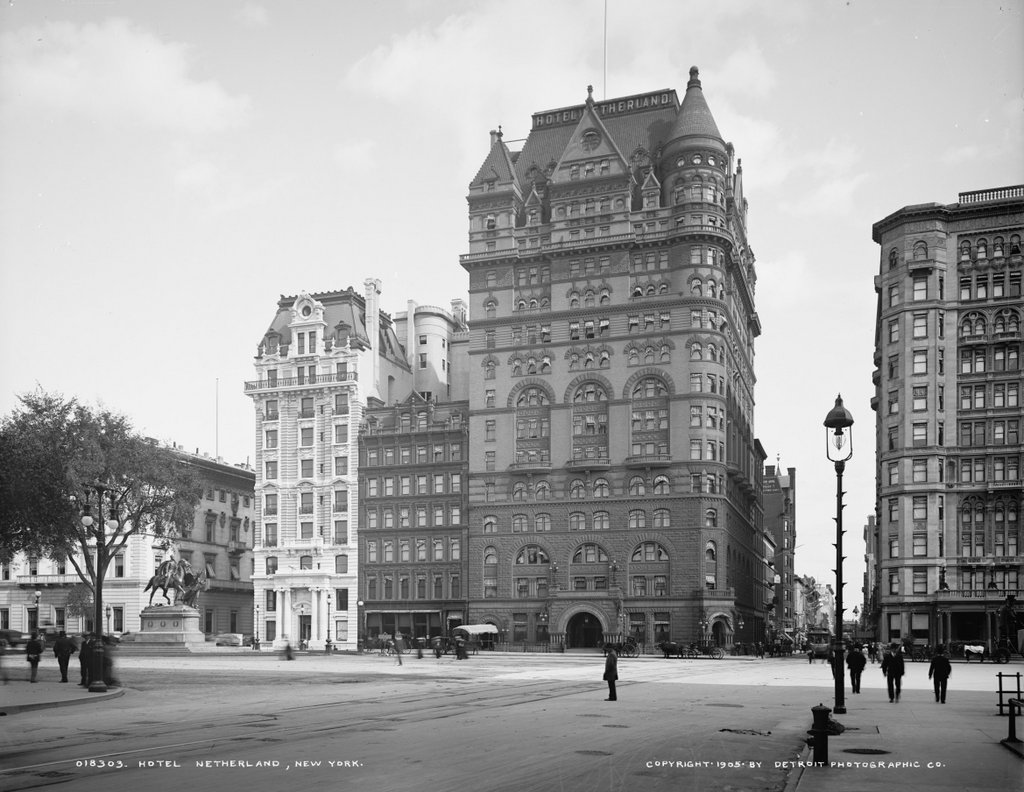 The view in 2016: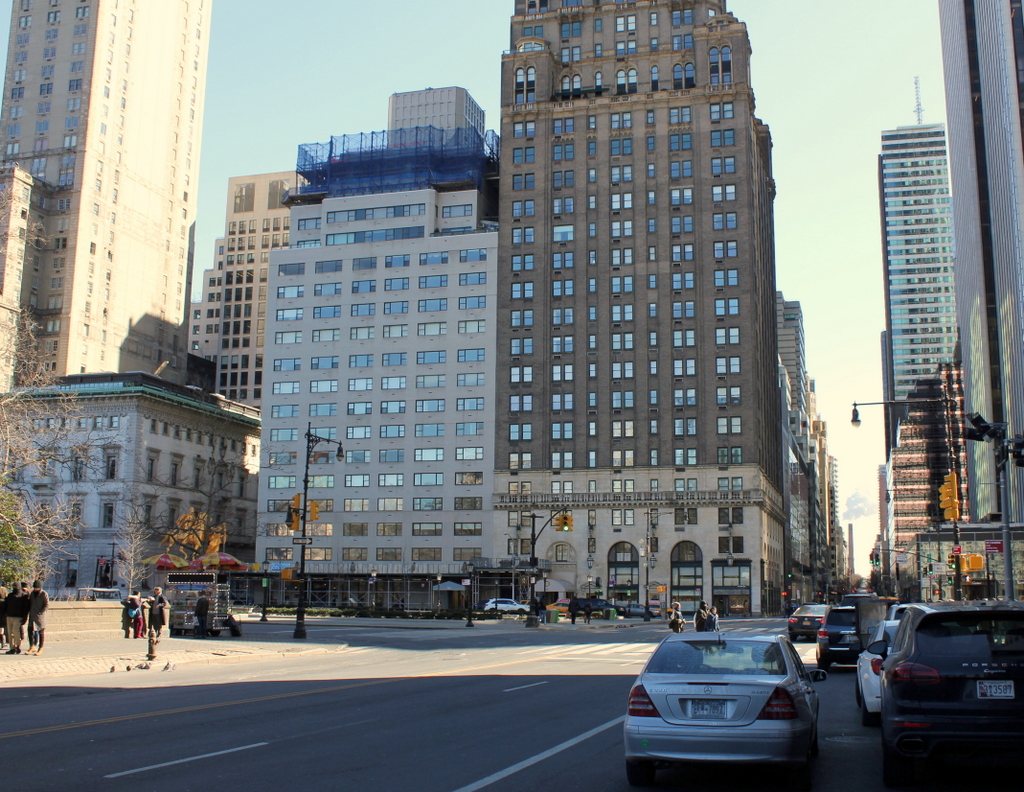 The tall building in the center of the first photo is the Hotel New Netherland. This luxurious hotel was built in 1893 for William Waldorf Astor, who, the same year, also built the Waldorf Hotel further south on Fifth Avenue. The Hotel New Netherland was one of the first steel-framed skyscrapers in the city, but while its structure was innovative, its Romanesque architecture soon fell out of fashion. It was open for just 23 years before its demolition in 1926, and it was replaced by the 38-story Sherry-Netherland Hotel, which stands on the site today.
The other buildings to the left and right of the hotel are also gone, and today the only building remaining from the first photo is on the far left, at the corner of Fifth Avenue and East 60th Street. It was built in 1894 for the Metropolitan Club, which was a private social club founded by J.P. Morgan a few years earlier. Its early members included many other prominent New Yorkers, and today it remains an active club in the same building. The only other feature left from the first photo is the golden equestrian statue of General William T. Sherman, which was designed by sculptor Augustus Saint-Gaudens and installed here in Grand Army Plaza in 1903.