Looking north on Dupont Street (now Grant Avenue) in San Francisco, sometime in the 1850s. Image courtesy of the Library of Congress, Historic American Buildings Survey Collection.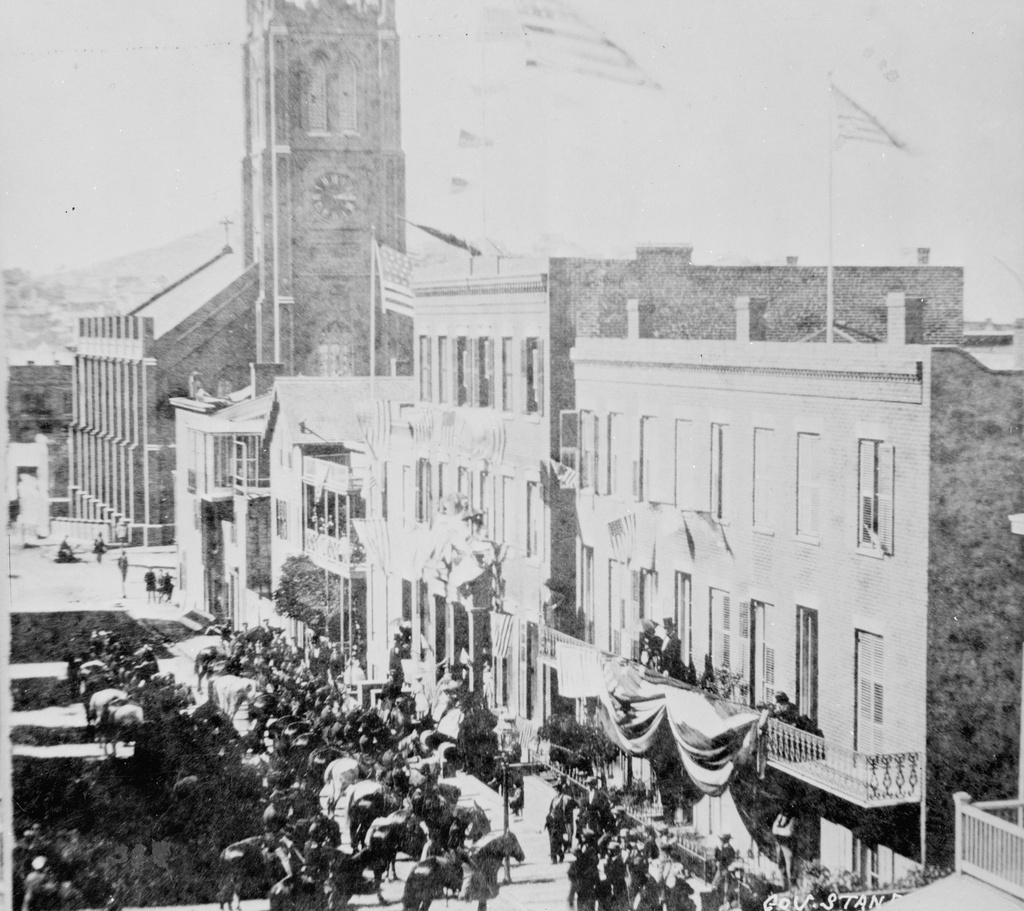 Grant Avenue in 2015: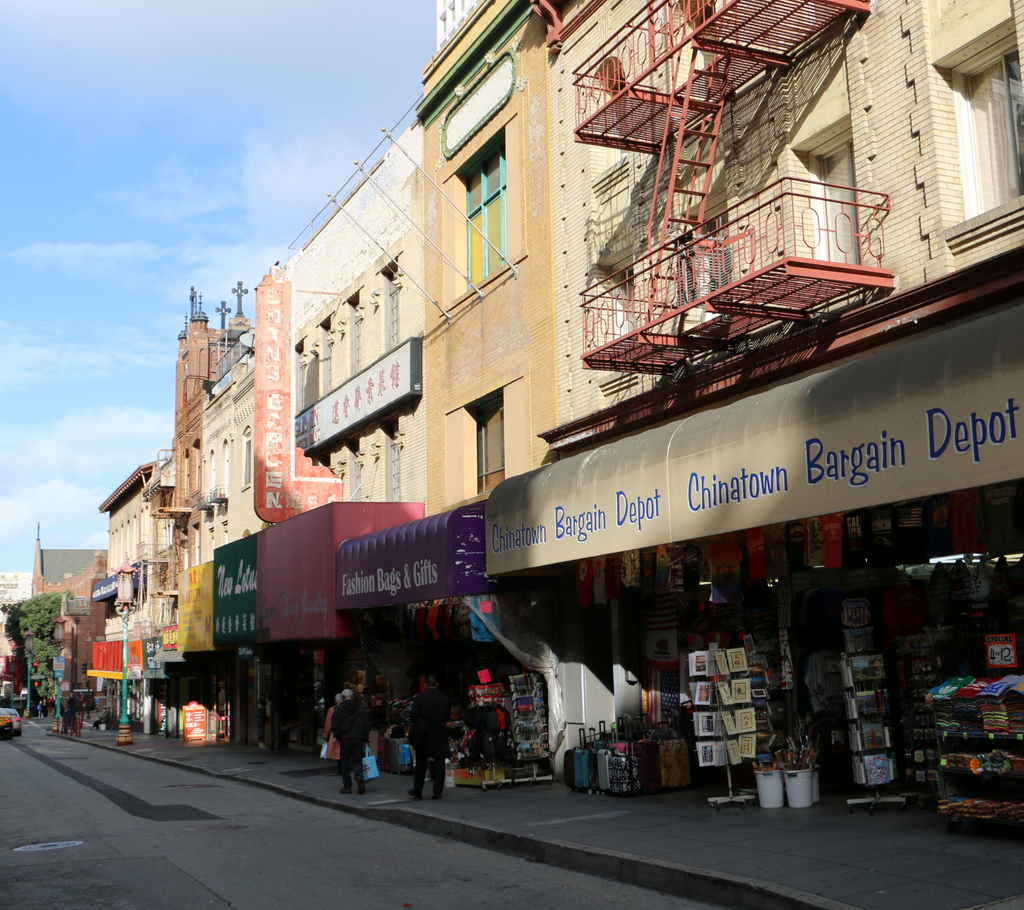 This street has been at the heart of San Francisco's Chinatown neighborhood since the first photo was taken over 150 years ago. Originally named Dupont Street, it soon became a red light district, notorious for its opium dens, brothels, and gang violence. In the background of the first photo is Old Saint Mary's Cathedral, which opened in 1854 and, as a warning to would-be patrons of the neighborhood, has an inscription below the clock that reads, "Son, Observe the Time and Fly from Evil."
The 1906 earthquake destroyed the entire street along with the rest of Chinatown, leaving only the burned-out shell of the church still standing from this scene. The disaster gave the city the opportunity to clean up the seedy establishments in the area, and to reflect this change the street was even renamed, to Grant Avenue. The buildings in the foreground of the 2015 scene were probably built in the immediate aftermath of the earthquake, and the old church is partially visible in the distance. The street is still a popular destination in San Francisco, though not for the same reasons in the 19th century; instead of brothels and opium dens, Grant Avenue of today is lined with Chinese restaurants and shops that sell gifts, souvenirs, and jewelry.