Old Saint Mary's Cathedral at the corner of California Street and Grant Avenue in San Francisco, around 1856. Image courtesy of the DeGolyer Library, Southern Methodist University.
The church around 1866. Image courtesy of the Library of Congress, Lawrence & Houseworth Collection.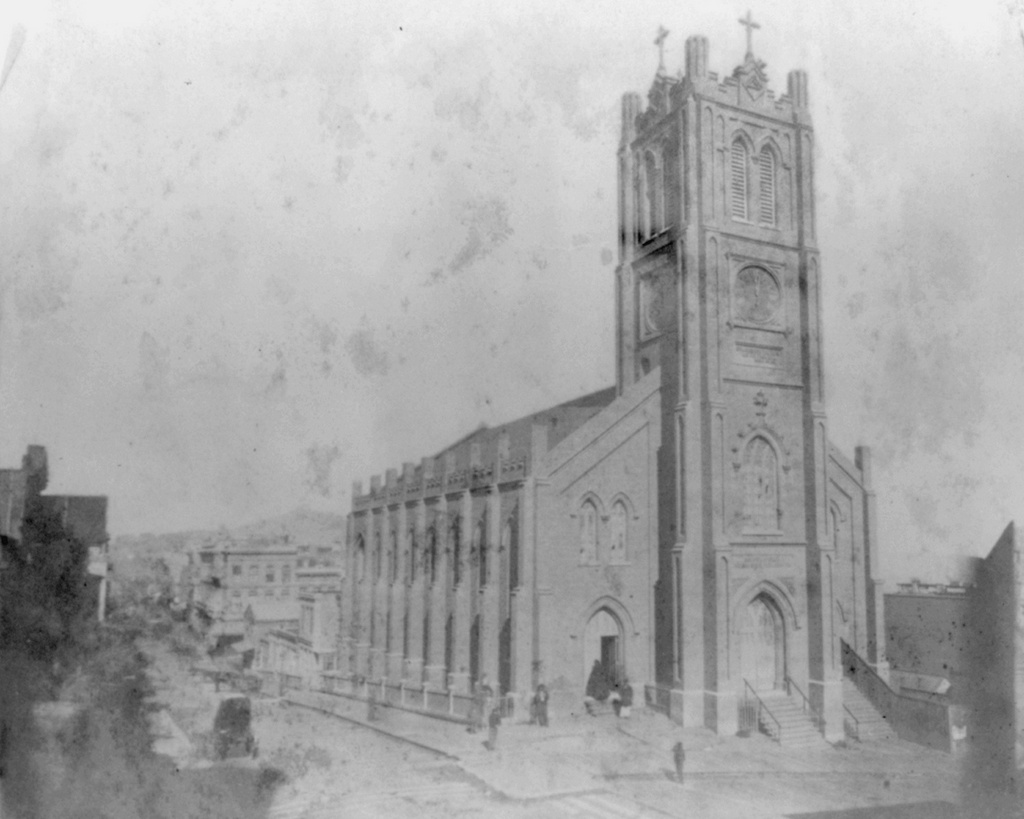 The church in 2015: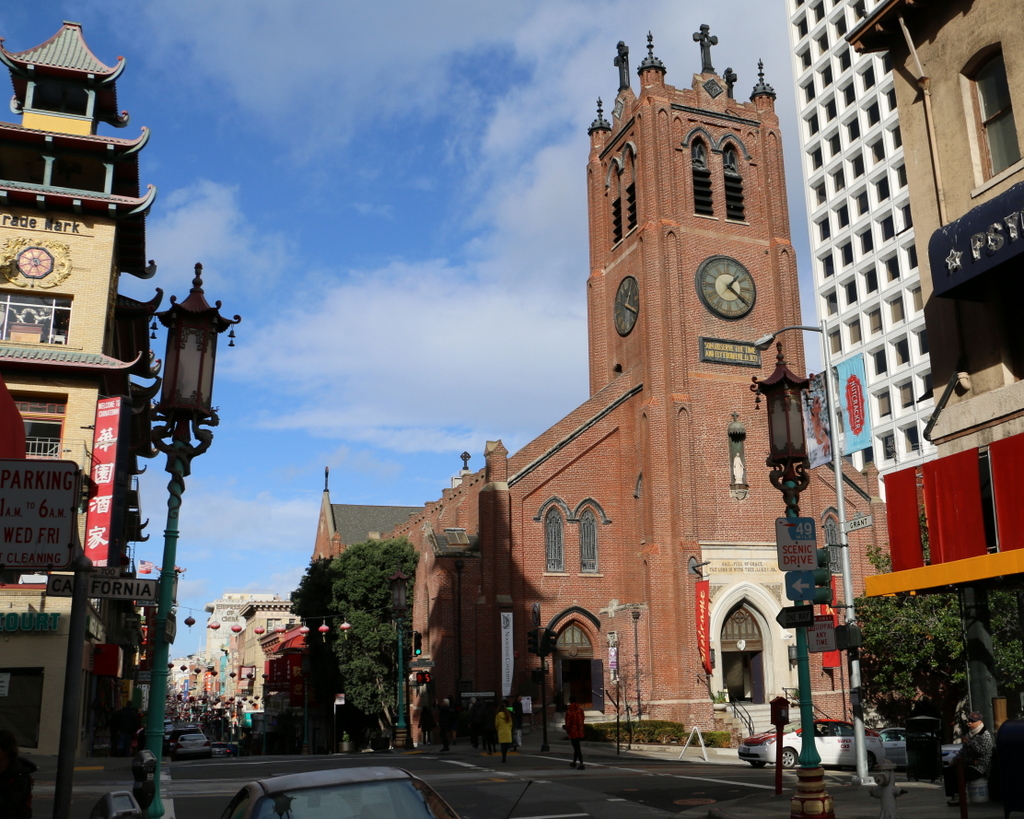 As mentioned in earlier posts, San Francisco of the 1850s was very different from just a decade earlier. When gold was discovered in California in 1848, its population was just a thousand, but by the early 1850s it had jumped to over 30,000, and was rapidly growing. To accommodate the number of Catholics, the city's first cathedral was built here in 1854, and the building has stood here ever since. At the time, it was located near the fringes of the city, near Chinatown and some of the notorious red light districts, which explains the "Son, Observe the Time and Fly from Evil" inscription just below the clock.
The first photo was taken before the steeple was completed, but by the early 1860s the church looked essentially the same as it does today. It served as the cathedral for the Archdiocese of San Francisco until 1891, and since then it has been a parish church. In 1906, it was one of the few buildings in the area to survive the earthquake, which did no serious structural damage to it. However, the earthquake started fires that gutted the building, so today the only original part of the church is the brick exterior.
The surrounding Chinatown neighborhood was rebuilt after the fires, and today it is home to the largest Chinese population in the world outside of Asia. This section of Grant Avenue in particular is a major tourist attraction, and Old Saint Mary's Cathedral remains both an active church and also a major landmark that dates back to the city's early years as a Gold Rush town.
This post is part of a series of photos that I took in California this past winter. Click here to see the other posts in the "Lost New England Goes West" series.