Looking south on Charles Street from Talcott Street in Hartford, on March 4, 1906. Image courtesy of the Connecticut State Library.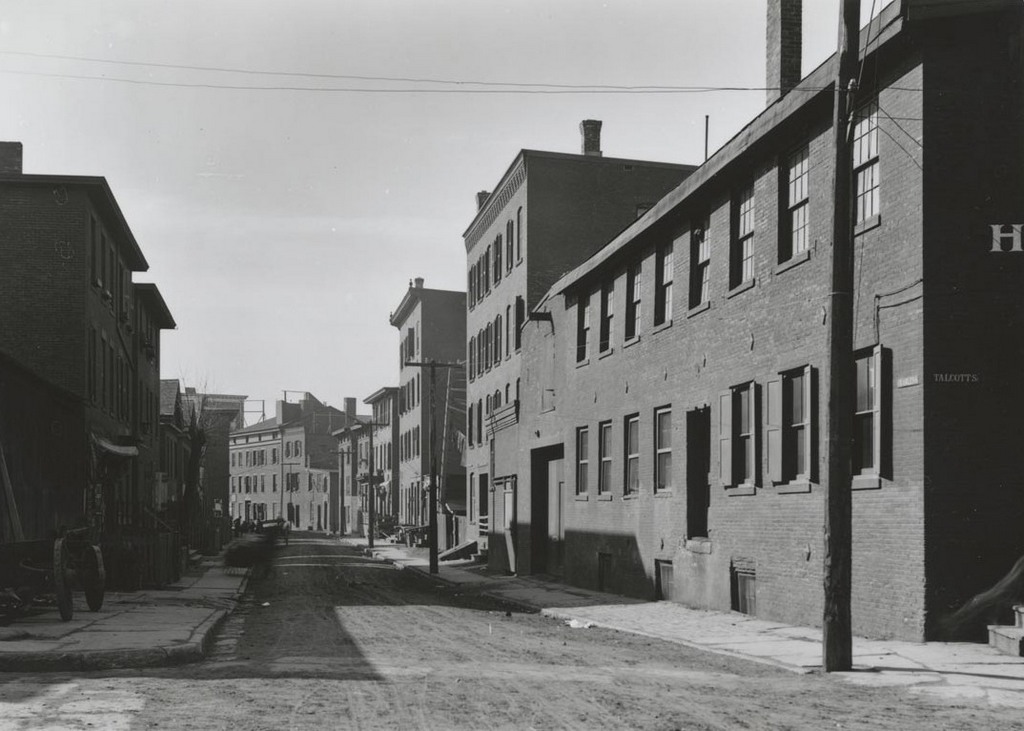 Charles Street in 2016: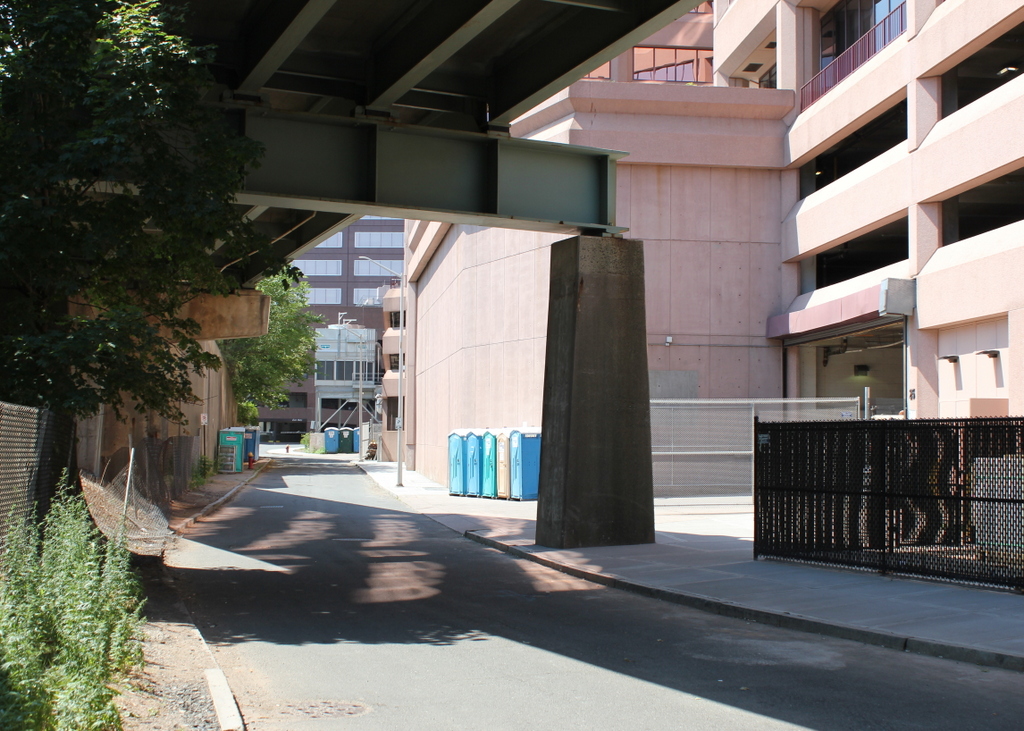 This view shows the same block as an earlier post, just from the opposite direction, facing south toward Kilbourn Street. As with the other photo, most of the 19th century buildings here appear to be either industrial buildings or tenement homes, which would have housed this neighborhood's large population of Italian immigrants. Behind the camera, Charles Street once continued north to Morgan Street, but that section of the road has since been completely destroyed to build Interstate 91, leaving just this southern one-block stretch of Charles Street, sandwiched between the highway to the left, an office building to the right, and an exit ramp for Interstate 91 directly above it.