Looking west on Talcott Street from Front Street (now Columbus Boulevard) in Hartford, around 1903-1906. Image courtesy of the Connecticut State Library.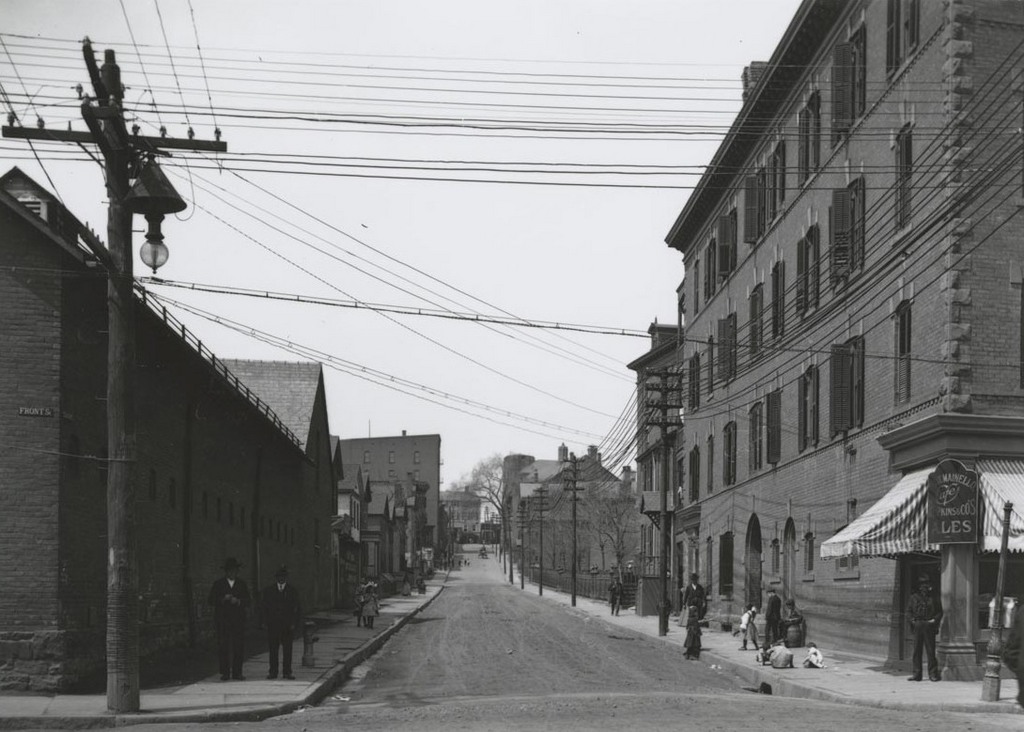 Talcott Street in 2016: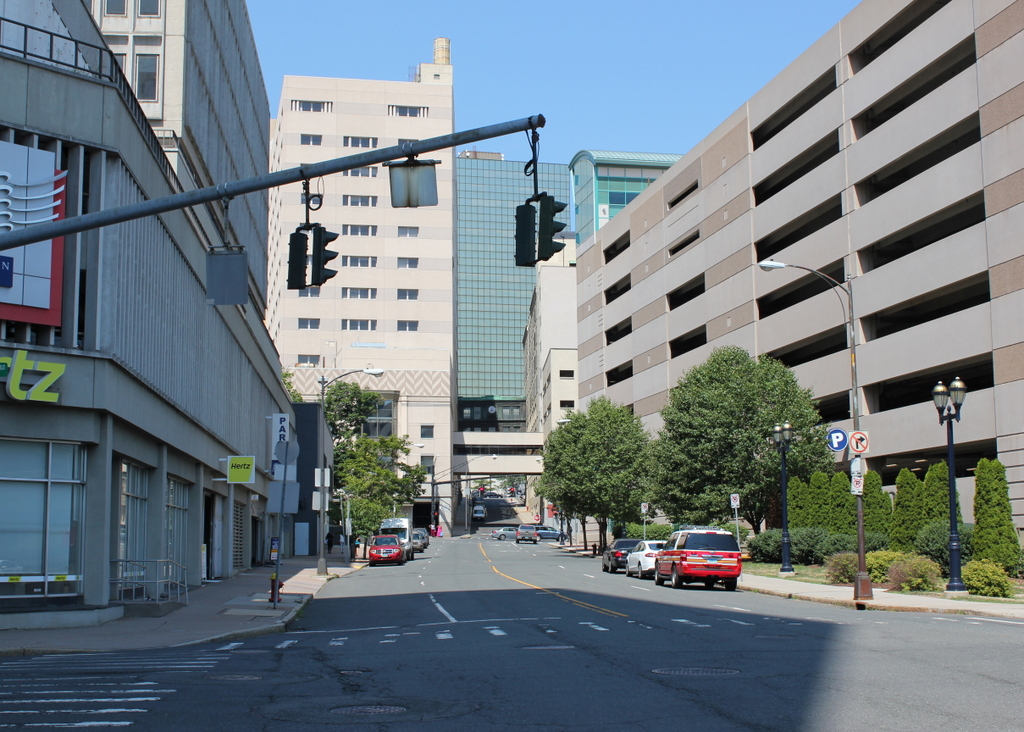 As mentioned in previous posts, this neighborhood along Front Street in the eastern part of Hartford was once home to a large Italian community. When the first photo was taken, the building on the right was owned by Felix Mainello, an Italian immigrant who operated a saloon at the corner. His wife Mary was also an immigrant, from Ireland, and they lived in the back part of the building along Talcott Street. They also rented out apartments in the building, with the 1910 census showing 9 other households with a total of 42 people, nearly all of whom were born in Italy. A good number of them only spoke Italian, and many had vague occupations like "Laborer" working "odd jobs."
As with the rest of the neighborhood, this entire scene was demolished between 1958 and 1962 to build Constitution Plaza. Today, there is nothing left from the original photo in the two blocks between here and Main Street in the distance. The site of Mainello's saloon is now a parking garage, and in the distance modern high-rise buildings line Main Street, with several pedestrian walkways over Talcott Street as well.