Looking north on Charles Street from Kilbourn Street, on March 4, 1906. Image courtesy of the Connecticut State Library.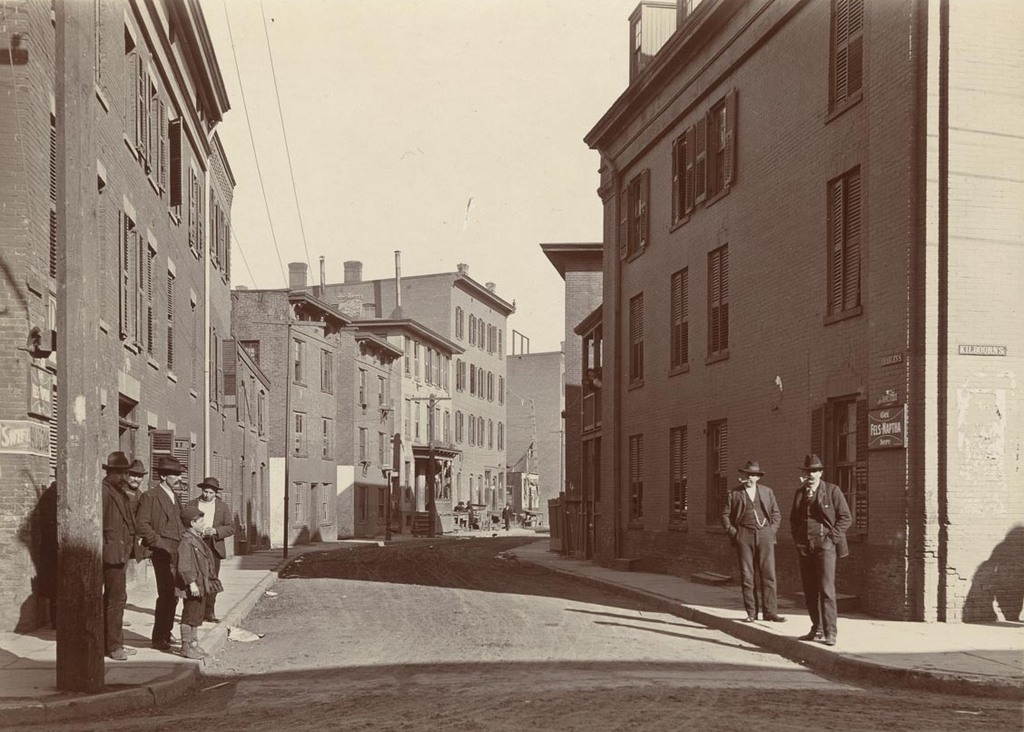 Charles Street in 2016: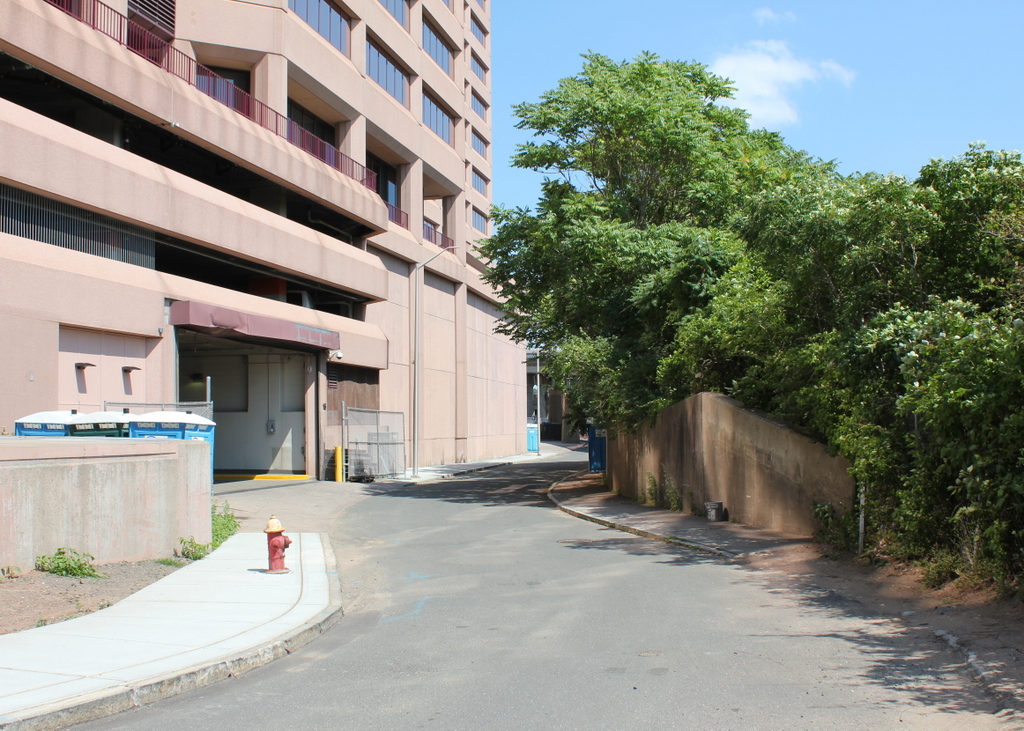 The first photo here shows Charles Street as a narrow alley, with what appear to be tenement homes lining both sides of the street. A 1917 city atlas shows that nearly all of the buildings along this street had owners with Italian surnames, so this street was probably home to a number of immigrants. I don't know if the people in the photo are posing for the camera or eyeing the photographer suspiciously, but they add an interesting human element to the photo, with the well-dressed men smoking pipes on the right side, and the assortment of men and boys on the left side. There are also a few people visible in the distance near the center of the photo, leaning over the railing of a second-floor porch to see the photographer.
The entire neighborhood, including all of Charles Street, was demolished by the early 1960s. To the left is an office building, which is part of Constitution Plaza, and to the right on the embankment just beyond the trees is Interstate 91. Charles Street is still a back alley, although instead of housing poor immigrants it is now a service road running behind the office building on the left.