Looking north on Front Street (now Columbus Boulevard) from the corner of Temple Street, on April 1, 1906. Image courtesy of the Connecticut State Library.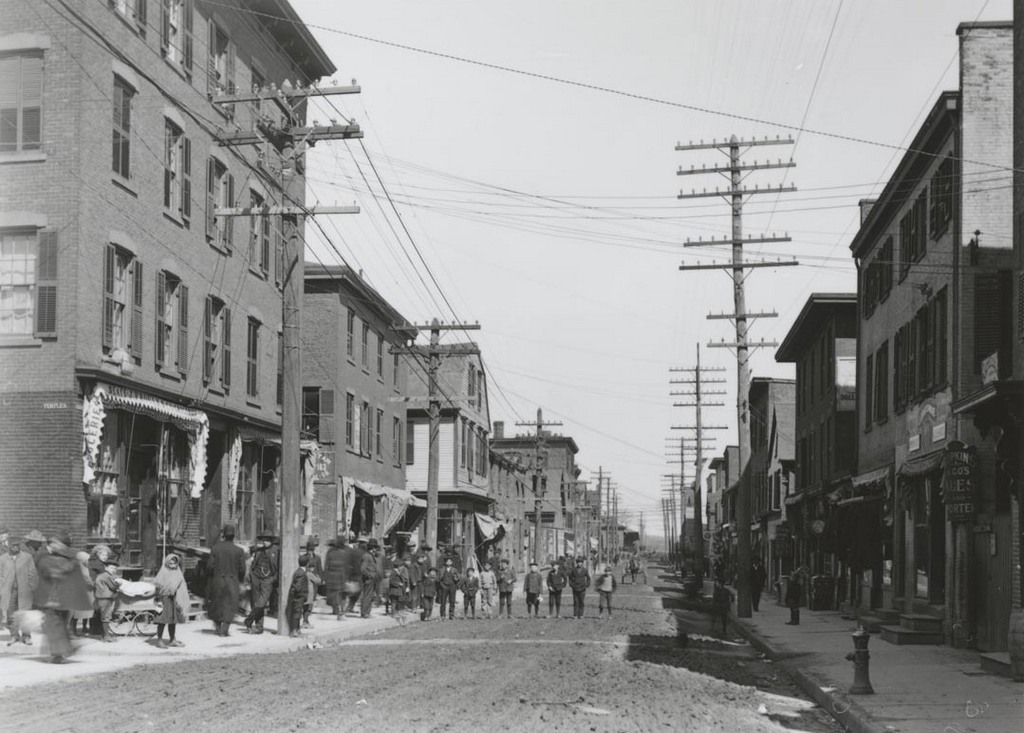 Columbus Boulevard in 2016: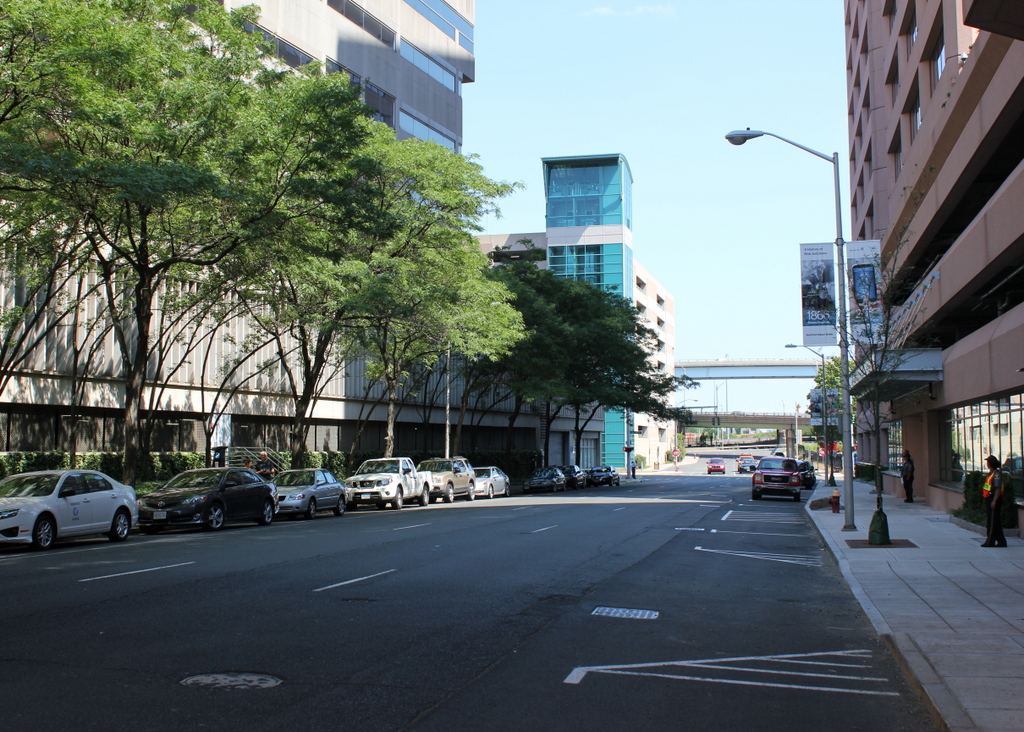 Taken just a little further north from an earlier post, there is a lot going on in the first photo. The photo was taken on a Sunday, and the shadows indicate that it was sometime in the morning, so the street is busy, perhaps with people heading to or from church. This neighborhood had a large immigrant population, especially Italians, and many of the boys posing for the photographer in the distance were probably first generation Americans. The buildings in this scene are a mix of architectural styles, with most probably dating back to the mid-19th century, and there are a number of shops in the first floor storefronts, including a grocery store on the far left at the corner of Temple Street, and what appears to be a bar on the far right.
It was once Hartford's "Little Italy," but the largely poor neighborhood was hit hard by floods in 1936 and 1938, and over the next couple of decades it continued to decay. Because of its close proximity to downtown, it was eyed for redevelopment, so from 1958 to 1962 the entire neighborhood was demolished to build Constitution Plaza. The project added high-rise buildings to the area, but over the years it has also received widespread criticism for displacing its residents and isolating the plaza from the rest of the city, creating nearly empty streetscapes like the 2016 photo here.