Looking south on Market Street from Temple Street, on April 22, 1906. Image courtesy of the Connecticut State Library.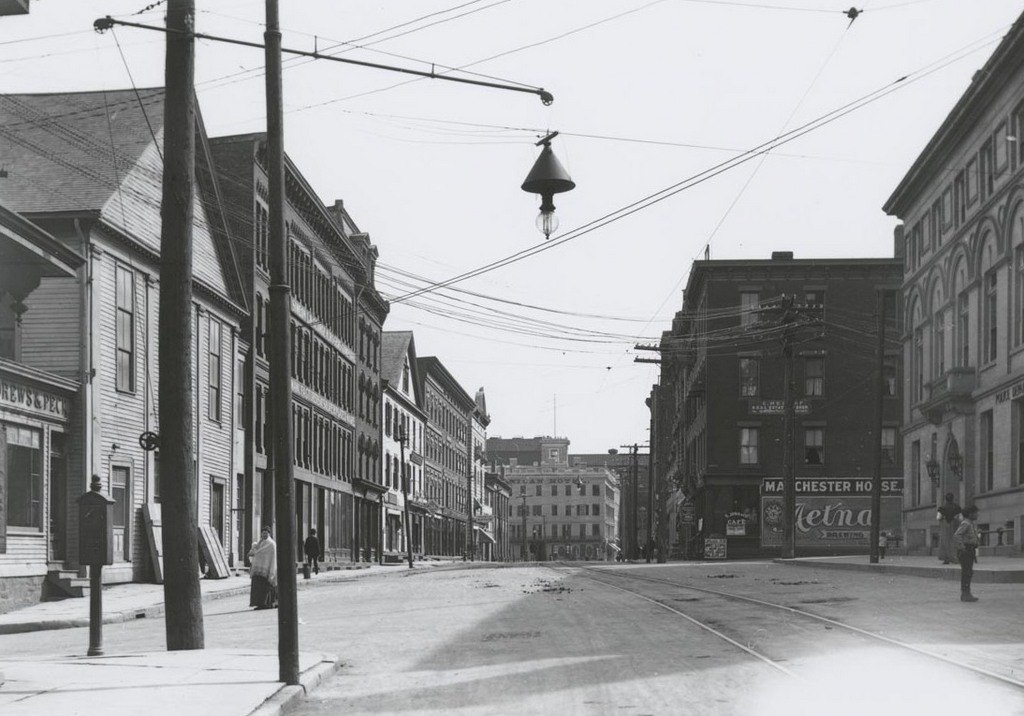 Market Street in 2016: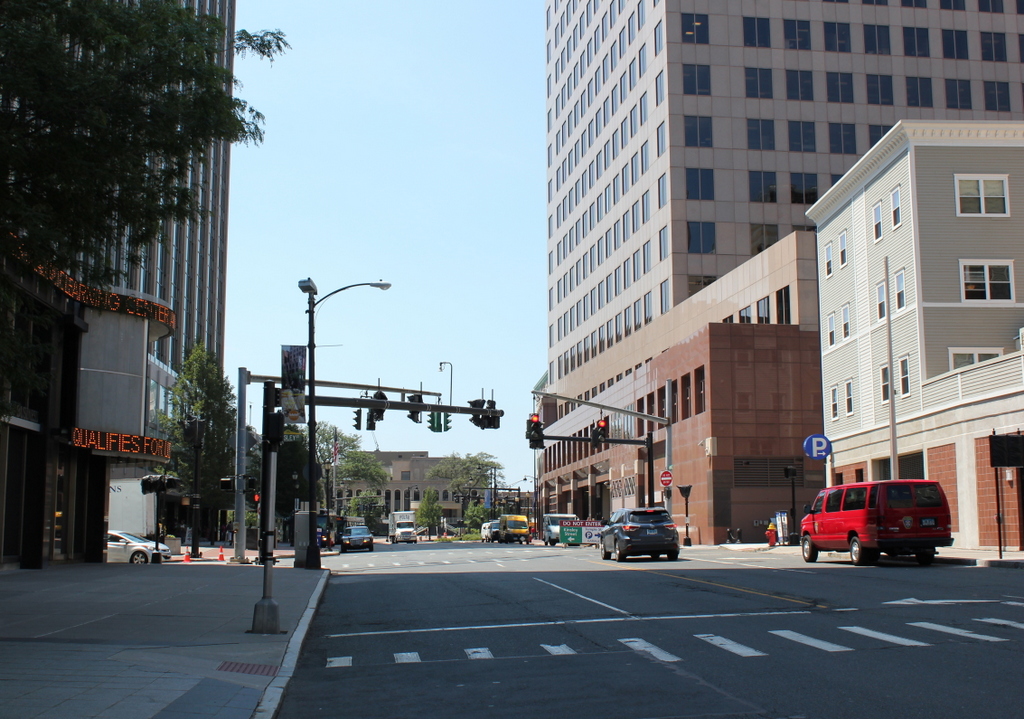 Taken from the same spot as the photos in the previous post, these photos here show Market Street in the opposite direction, toward State Street. This section of the street is closer to the center of downtown Hartford, so while the previous post shows older buildings used primarily for housing immigrants, this block is more commercially developed. The building on the far right in the first photo was the police station, which was built on the site of the old city hall. In the distance is the American Hotel, which was located across State Street. It opened during the first half of the 19th century, and was a prominent Hartford hotel for many years, before being demolished in 1925.
Along with the American Hotel, all of the other buildings in the first photo were eventually demolished. Based on the architecture, most of these brick commercial buildings were probably built around the 1870s or 1880s, although the wooden Greek Revival building on the left is undoubtedly older. However, they were all demolished by the late 1950s and early 1960s, when the section of Hartford north of State Street and east of Main Street was demolished and redeveloped to build Constitution Plaza.