Looking north on Market Street from Temple Street, around 1903-1906. Image courtesy of the Connecticut State Library.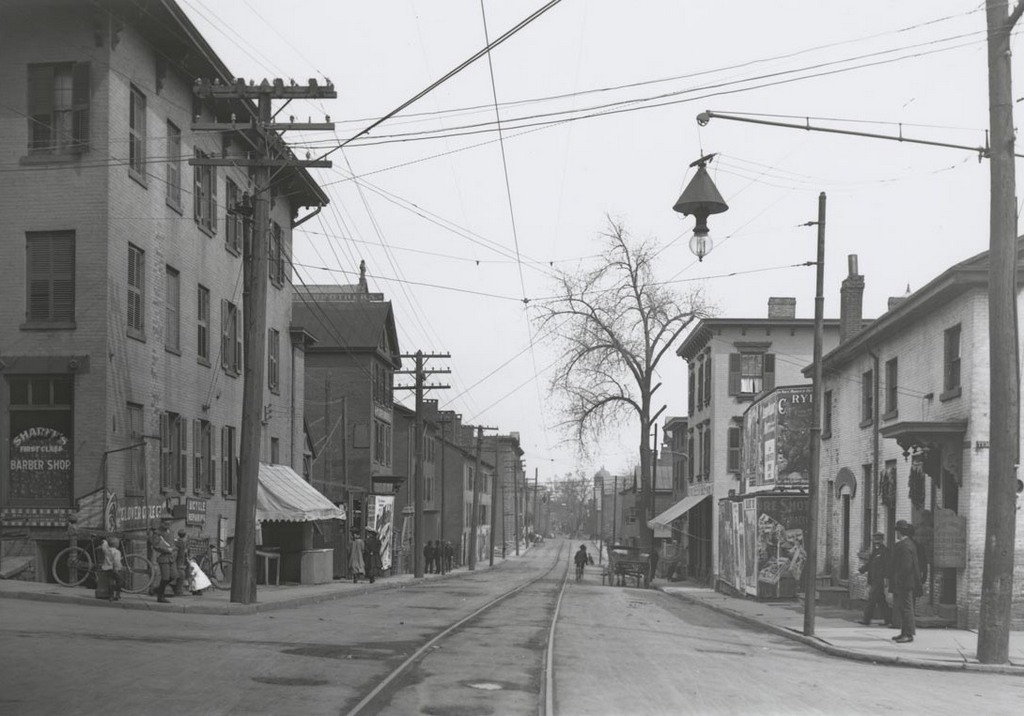 Market Street in 2016: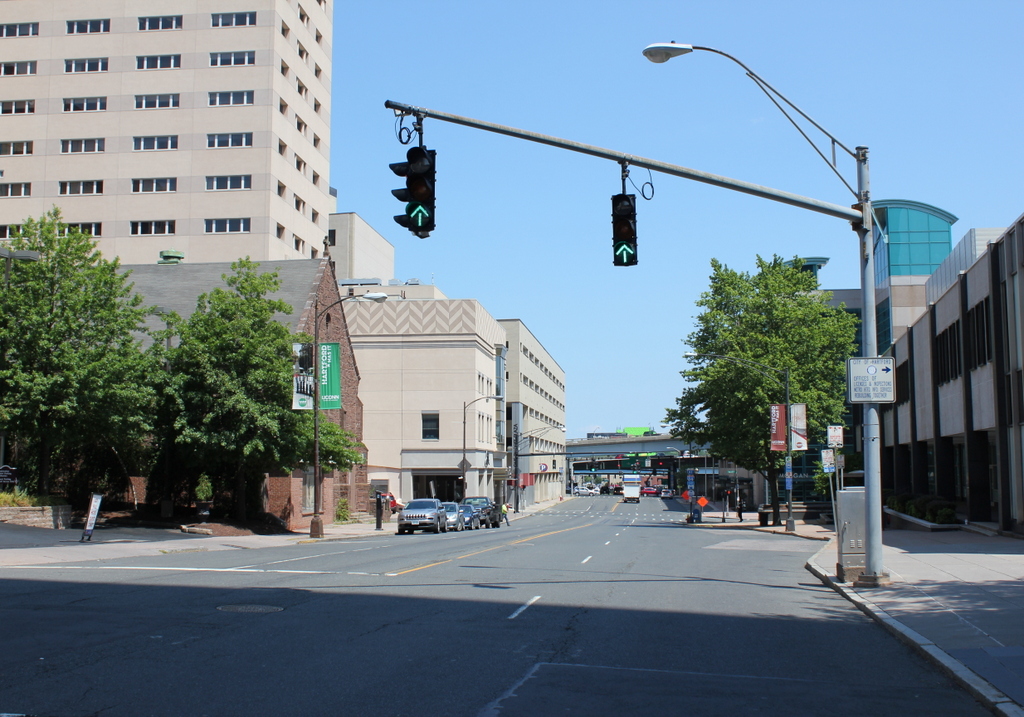 This view shows the same block as the photos in an earlier post, just viewed from the opposite direction. Like in the previous post, the only building left standing is the former St. Anthony's Church on the left. The church is mostly hidden by other buildings in the first photo, but the cross and part of the roof are visible just to the left of the center. Aside from the church, the rest of the buildings in the first photo were a mix of residential and commercial uses, including businesses such as Sharff's First Class Barber Shop on the left. The same building also had a bicycle shop, and several young boys appear to be looking at the bicycles that were on display on the sidewalk. According to a 1903 city directory, the building also had a laundromat, which was run by Chinese immigrant Quong Chung.
Along with Chung, there were plenty of other immigrants who lived in this neighborhood. The upper floors of the building on the left were used as a boarding house, and at the 1900 census there were at least 14 people living here, most of whom were either born in Ireland or had parents who were born there. Across the street, Quong Chung lived in the three-story, flat-roofed building on the right, which was also home to other immigrants from Switzerland, Germany, Ireland, and Russia. All of these buildings, with the exception of the church, were demolished by the early 1960s, when the neighborhood was redeveloped into Constitution Plaza.