The National Guard Armory at the corner of Salisbury and Grove Streets in Worcester, around 1906. Image courtesy of the Library of Congress, Detroit Publishing Company Collection.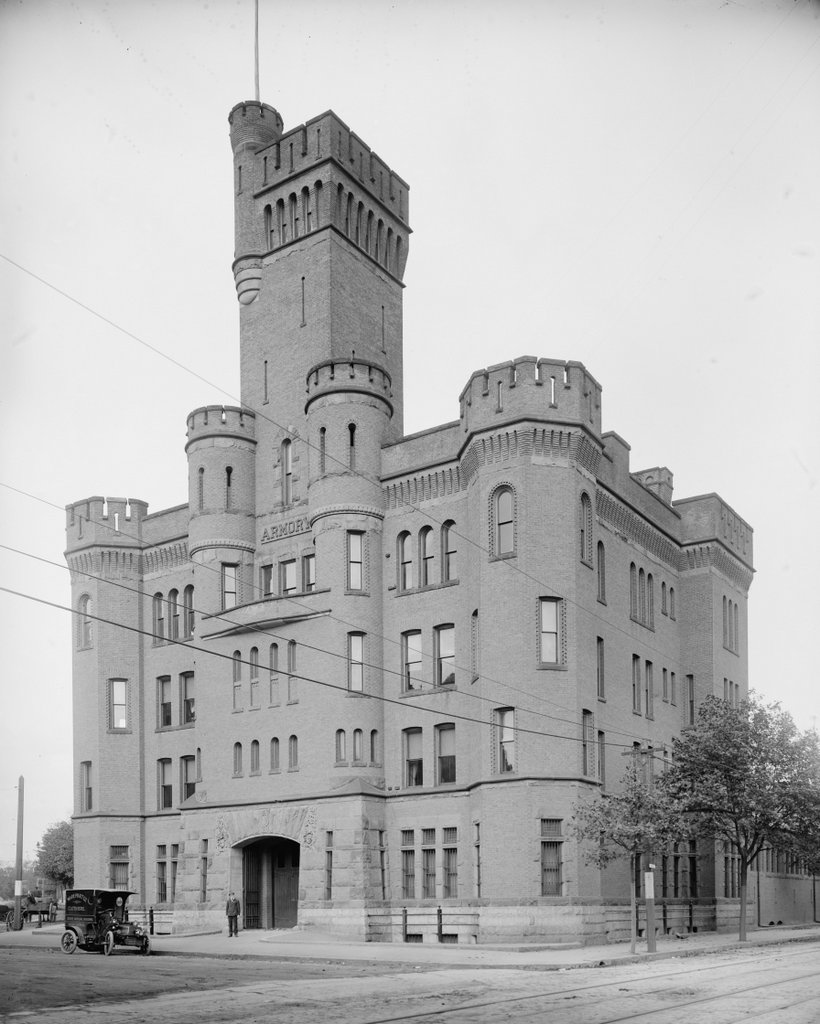 The building in 2016: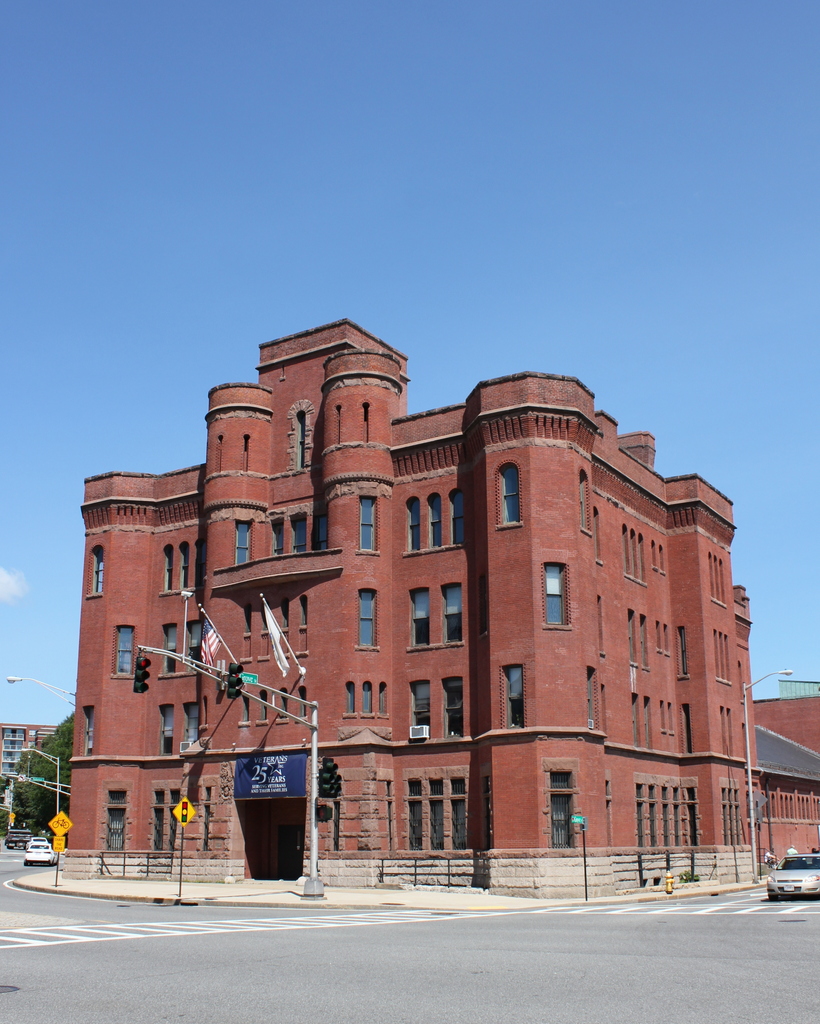 This castle-like design was a common element of National Guard armories in Massachusetts built in the late 19th century, and similarly imposing structures from the same time period can be seen in Springfield and Boston. Although it was never besieged by enemy armies, and no arrows ever rained down from the turrets, the building has been a landmark feature at Wheaton Square ever since its completion in 1890. It was designed by the Worcester-based firm of Fuller & Delano, and as seen in an earlier post, it is one of several prominent Romanesque-style buildings that were constructed here around the same time period.
Today, the armory building is no longer used by the National Guard. For many years, it was home to the National Guard Museum and Archives, but in 2013 the museum moved to Concord, and the following year the building was transferred to Veterans, Inc., an organization that serves homeless veterans and had leased part of the building since 1991. It is also a contributing property in the Institutional District, on the National Register of Historic Places, and aside from the shortening of the central tower the building's exterior remains well preserved over 125 years after its completion.