The armory at the corner of Arlington Street and Columbus Avenue in Boston, around 1904. Image courtesy of the Library of Congress, Detroit Publishing Company Collection.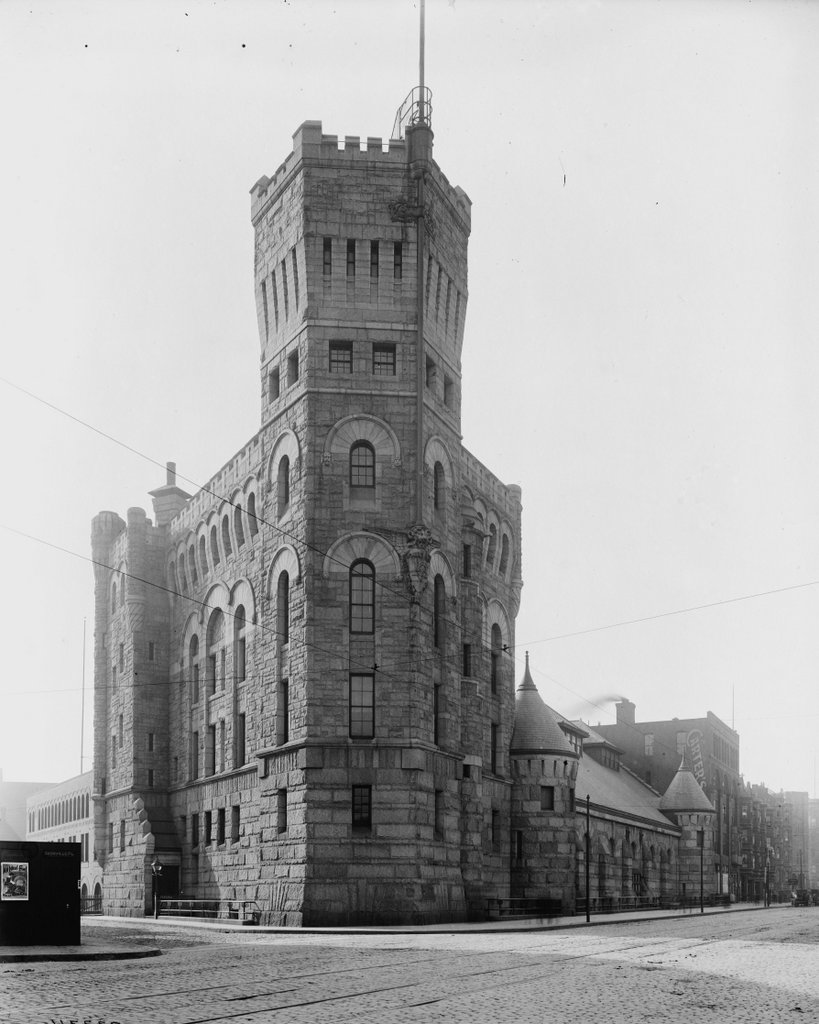 The building in 2015: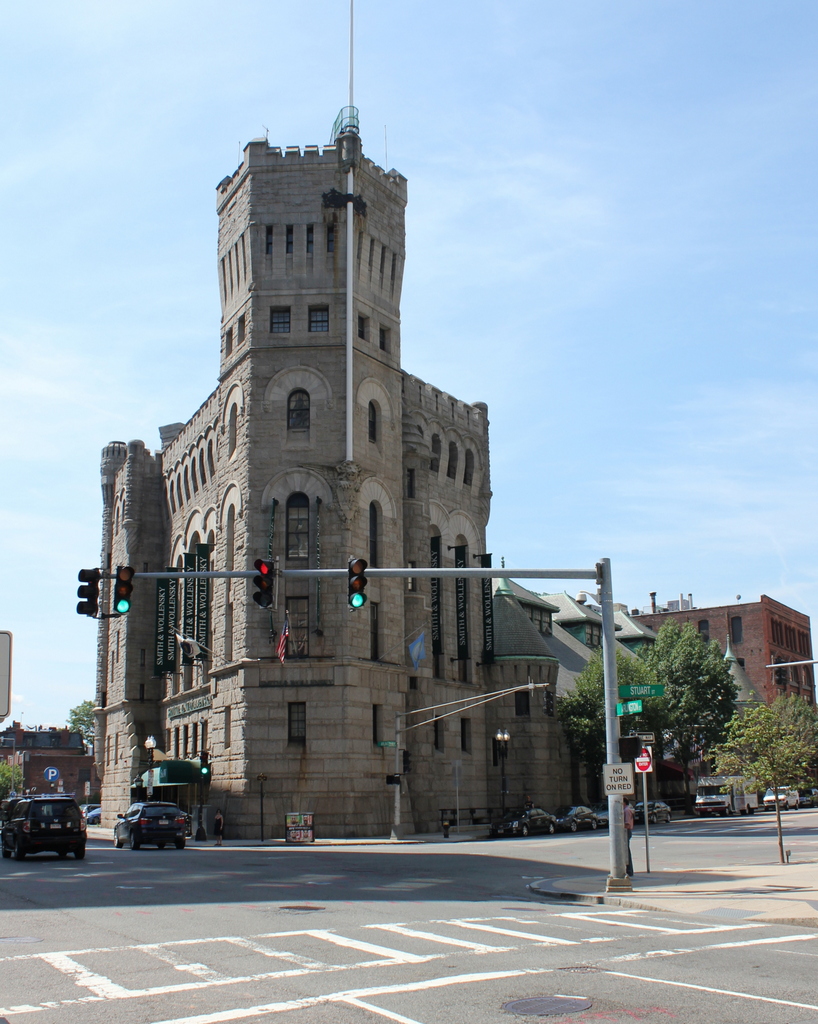 Mixed in with modern high-rise buildings, this building looks more like it belongs in medieval Europe than in Boston, but it once served an important role in the city's history.  It was one of many National Guard armories built across the state in the late 1800s, and it bears some resemblance to Springfield's state armory, which was built around the same time.  The Armory of the First Corps of Cadets was built between 1891 and 1897, and like many other prominent civic buildings in late 19th century Boston it was designed by William Gibbons Preston, whose other works included Mechanics Hall and the Museum of Natural History.  Although the castle-like building seems somewhat whimsical in appearance, it actually served a very practical purpose; in the event of riots or other civil unrest, it would be able to withstand any attacks.  The tower could even be used to exchange signals with officials at the Massachusetts State House, which is located on the other side of Boston Common.
Over a hundred years after its construction, the armory is relatively unchanged on the exterior, although it has gone through several different uses over the years.  In the mid-20th century it was used for several different military-related museums, and in 1966 it was sold to a private owner.  It was listed on the National Register of Historic Places in 1973, and went through several different uses, including as a library and as an exhibition hall.  Today, it is owned by the Boston Park Plaza Hotel and is rented as a banquet and conference facility.