Central Congregational Church, at the corner of Grove Street and Institute Road in Worcester, around 1906. Image courtesy of the Library of Congress, Detroit Publishing Company Collection.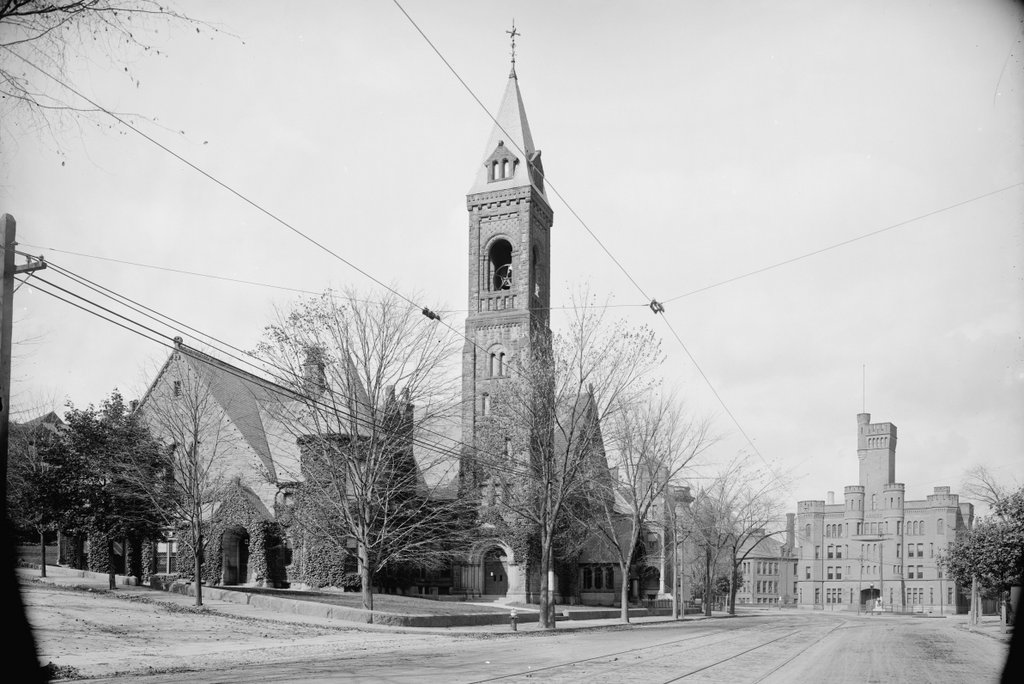 The scene in 2016: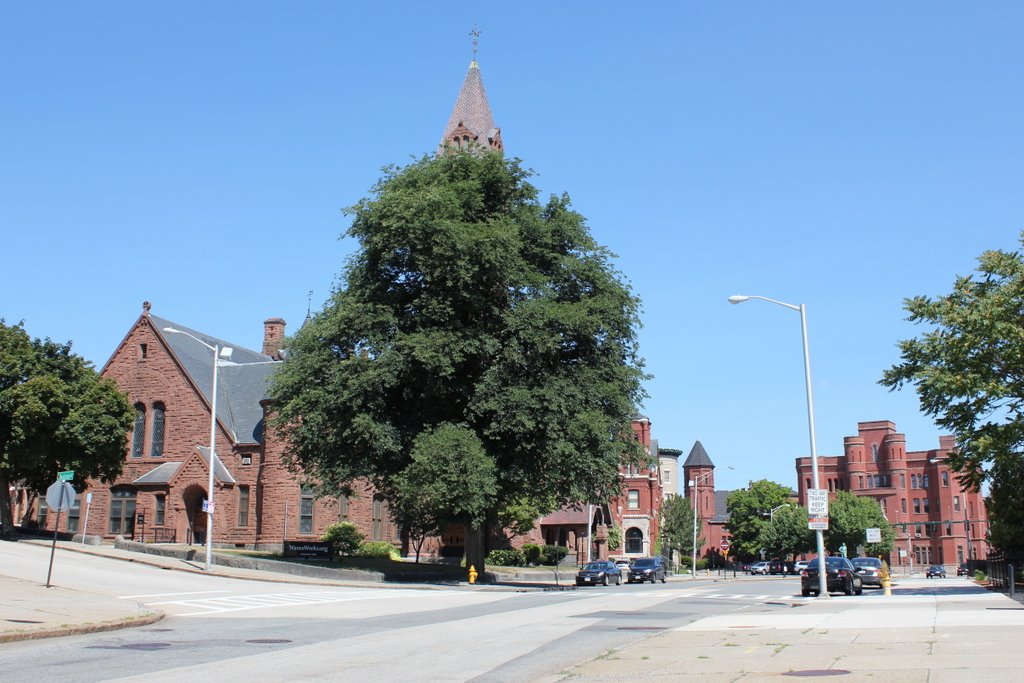 This church is one of many historic Romanesque style buildings in the city of Worcester, and like many of the others it was designed by Stephen C. Earle, a local architect who designed public buildings in Worcester and across New England. The church congregation that occupied this building was originally established in 1820, but as the city grew in the second half of the 19th century, they sought to move out of the rapidly developing commercial center.
Located just north of downtown at Wheaton Square, construction of the church began in 1884, and was completed the following year. Its design included many elements that were found in Romanesque churches of the era. Its exterior walls were made of Longmeadow brownstone, and it had an asymmetrical design that included a tower plus smaller turrets, along with plenty of arches and stained glass windows. Further down Grove Street in the first photo is the Worcester National Guard Armory. This castle-like building was completed a few years after the church, and it similarly features Romanesque architecture. Also visible in the distance are two other historic Romanesque buildings of the same era. Just beyond the church, near the corner of Grove and Salisbury Streets, is the 1891 Worcester Historical Society building, and just to the left of the Armory is the 1889 North High School.
Today, all four of these late 19th century buildings are still standing here at Wheaton Square, and aside from the tree partially blocking the view of the church, almost nothing has changed in this scene over the past 110 years. Because of this, all four are listed as contributing properties in the Institutional District, a historic district on the National Register of Historic Places that encompasses much of the surrounding neighborhood.