Looking east on Sheldon Street from Main Street, on April 18, 1906. Image courtesy of the Connecticut State Library.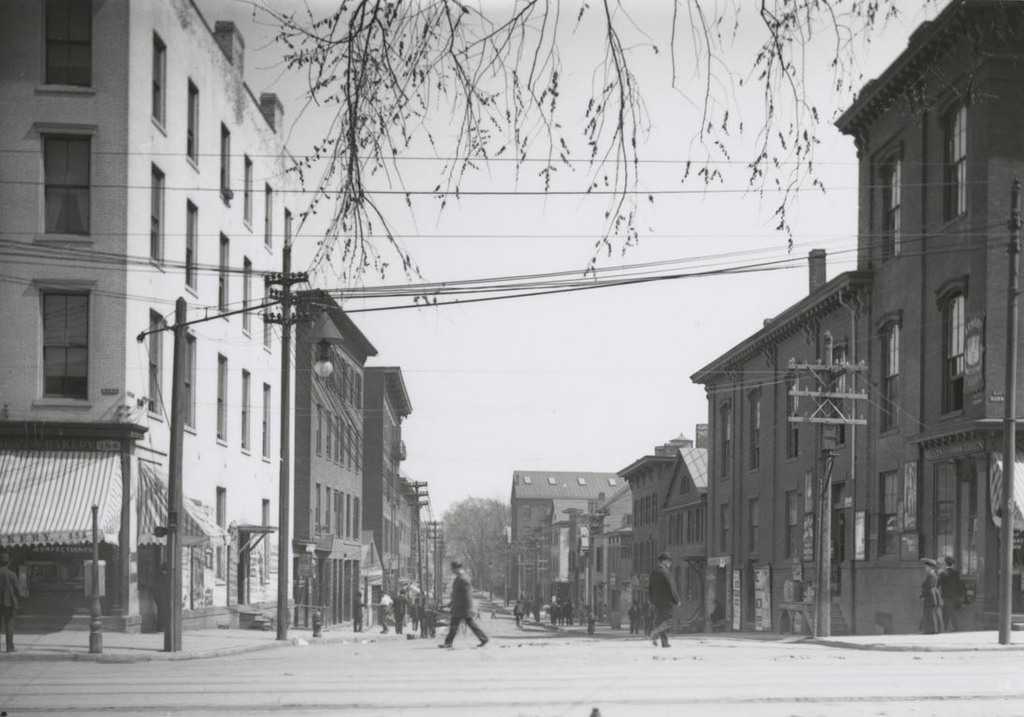 Sheldon Street in 2016: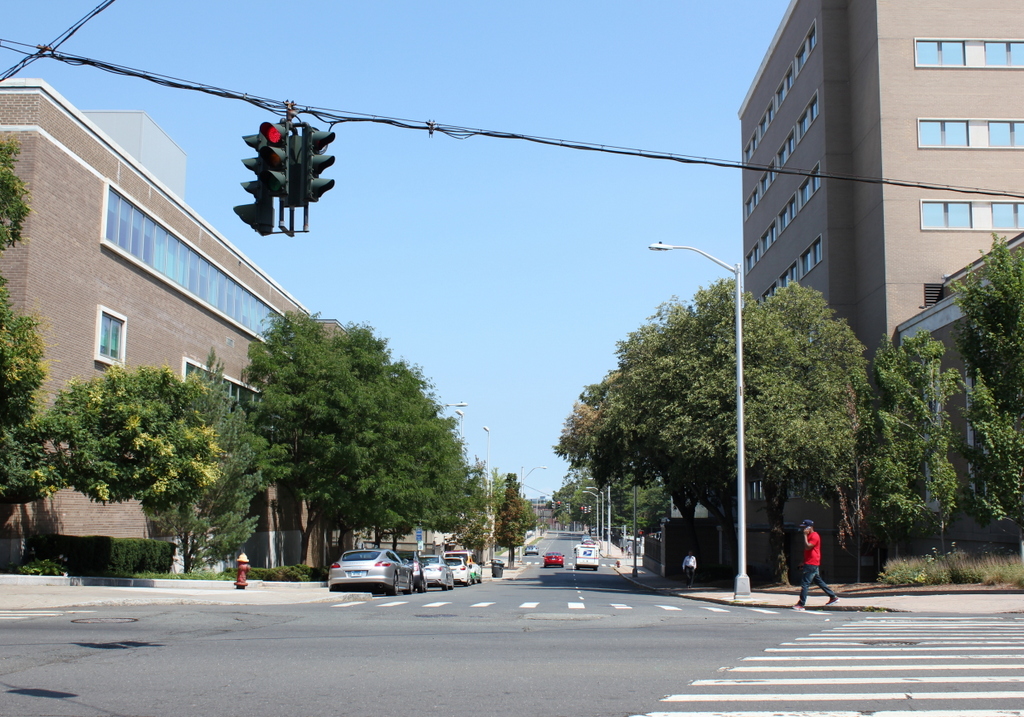 Located in the southern part of downtown Hartford, Sheldon Street has undergone some significant changes in the past century. Most of the buildings from the first photo are late 19th century brick commercial buildings, and none of them are still standing today. Most would have been gone by the 1950s, when two major public buildings were constructed on either side of the street. On the left is the Hartford Public Library, which was built in 1957 and extensively renovated in 2007, and on the right is the Abraham A. Ribicoff Federal Building, which was completed in 1963 and houses the U.S. District Court along with other federal offices.