St. John's Episcopal Church on Main Street in Hartford, around 1903-1906. Image courtesy of the Connecticut State Library.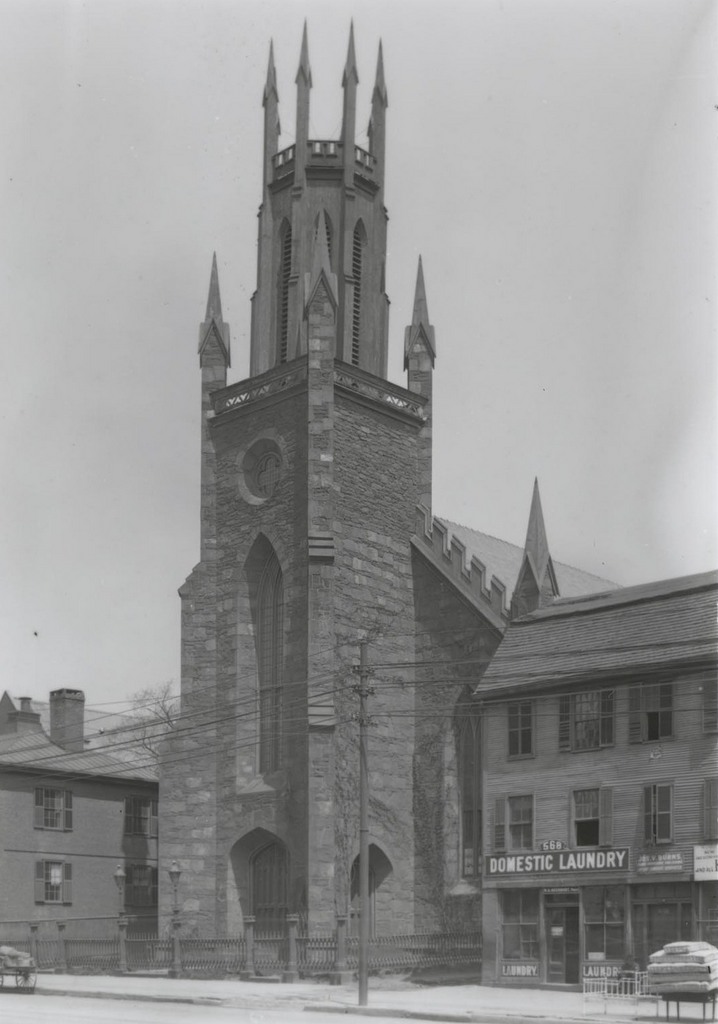 The scene in 2016: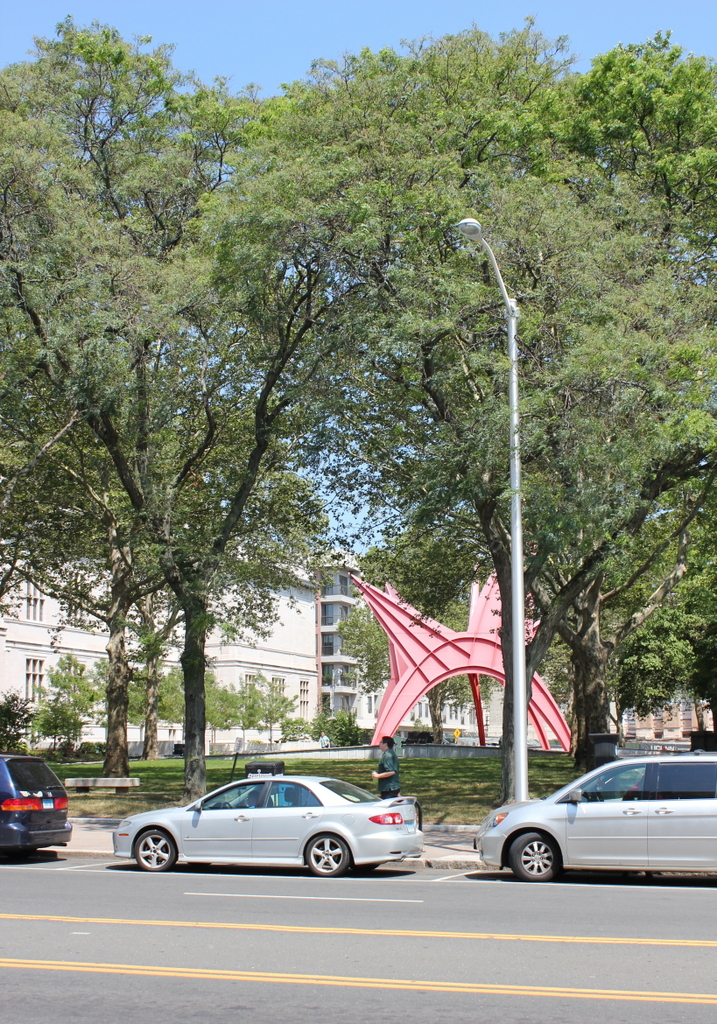 When this church building was completed in 1842, it was one of two Episcopalian churches along Main Street in downtown Hartford, and it was designed by architect Henry Austin in the Gothic Revival style that was popular at the time. The same style of architecture can be seen today in the Wadsworth Atheneum, which was completed just north of here only two years later.
The congregation remained here for over 60 years, but by the early 20th century this section of Main Street had become predominantly commercial, and the property was being eyed for an expansion of the Atheneum. The church sold the property in 1905 and moved to a new location in West Hartford, and the old building was demolished to make way for the addition. Today, the site of the church is now partially occupied by a small park, located between the Atheneum on the left and the Hartford Municipal Building, which is just out of view to the right.