Looking north on Main Street from Sheldon Street, around 1903-1906. Image courtesy of the Connecticut State Library.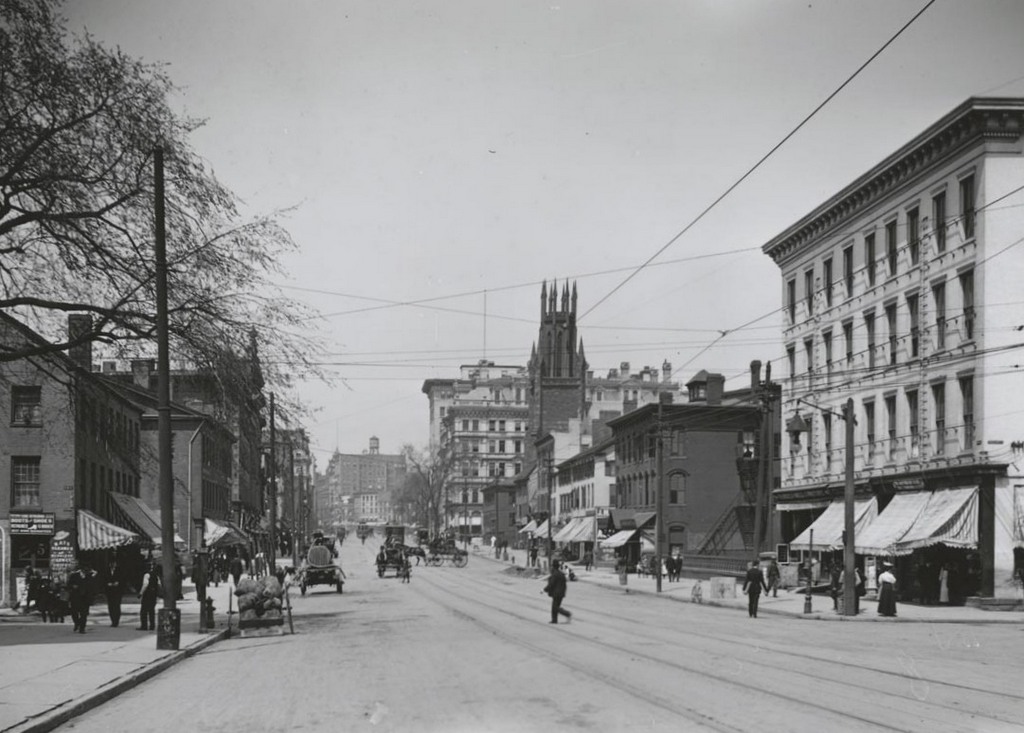 Main Street in 2016: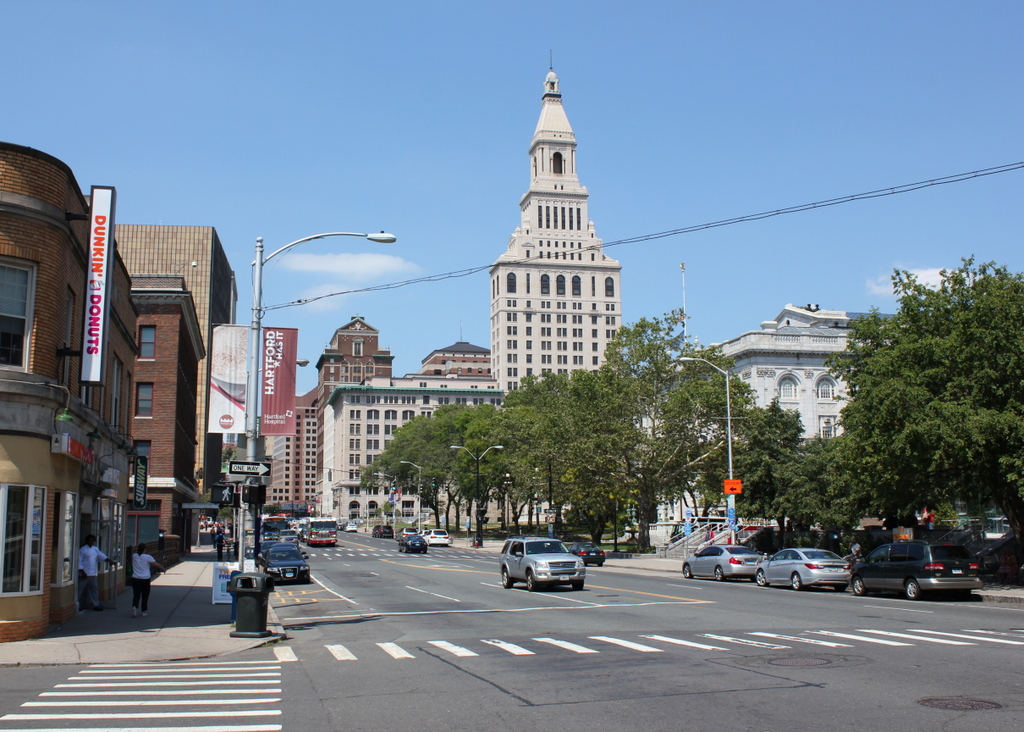 When the first photo was taken, this section of Main Street just south of downtown Hartford was still an assortment of low-rise brick commercial buildings, most of which probably dated back to the mid 19th century. However, this would soon change. Already, larger buildings were rising in the distance, including the Travelers Insurance building, partially visible in the distant center of the first photo. Also building around the same time was the Wadsworth Atheneum, hidden from view at this angle but located on the right side of Main Street. This museum opened in 1844, but by the turn of the century they were looking to expand their building.
At the same time that these buildings were being built, though, others were coming down. The first photo was taken shortly before St. John's Episcopal Church, seen in the right center of the photo, was demolished to make way for the Atheneum expansion. The commercial buildings further to the right would soon disappear, too. By 1915 they would be demolished to build the Municipal Building, located at the corner of Main and Arch Streets.
Today, not much is left from the first photo. The Atheneum is still there, and is partially visible behind the trees, and the only other surviving landmark is the Travelers Insurance building, which was greatly expanded in 1919 to include the tower in the center of the 2016 scene. The only other prominent historic building in this scene is the Municipal Building, which was completed about 10 years after the first photo was taken and still functions as Hartford's city hall a century later.