The Union Congregational Church, at the corner of Chestnut and Pearl Streets in Worcester, around 1906 and 2016. Historic image courtesy of the Library of Congress, Detroit Publishing Company Collection.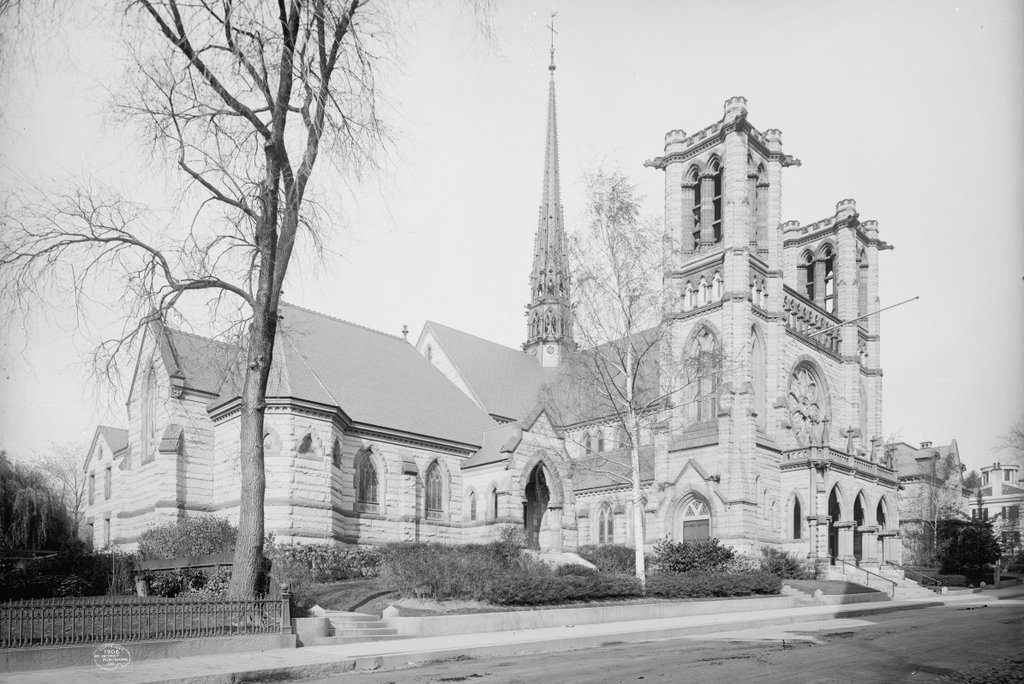 The church in 2016: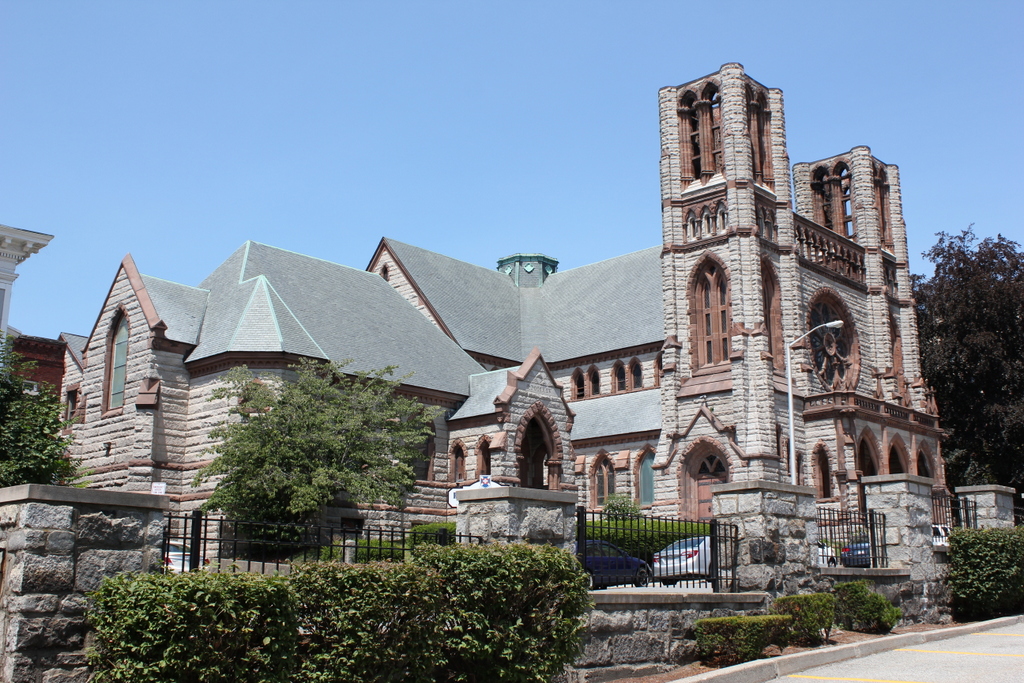 This church building was completed in 1897, in a Gothic Revival style that bears some resemblance to a scaled-down version of the Notre-Dame Cathedral in Paris. It was originally home to the Union Congregational Church, which had been established in 1835 and had several different locations around the city before coming here at the end of the 19th century. Following a merger in 1936, the church became the Chestnut Street Congregational Church, and since then it has gone through several other owners. Currently, it is owned by the Presbyterian Church of Ghana, who began holding worship services here in early 2016.
Over the years, the building has seen few major changes. The spire, seen in the center of the first photo, was removed in 1954, and since then the tops of the two towers have also been removed. Otherwise, it remains well-preserved as an excellent example of late 19th century Gothic architecture, and it is listed on the National Register of Historic Places.