Looking north along Main Street from in front of City Hall at the corner of Franklin Street, around 1910-1920. Image courtesy of the Library of Congress, Detroit Publishing Company Collection.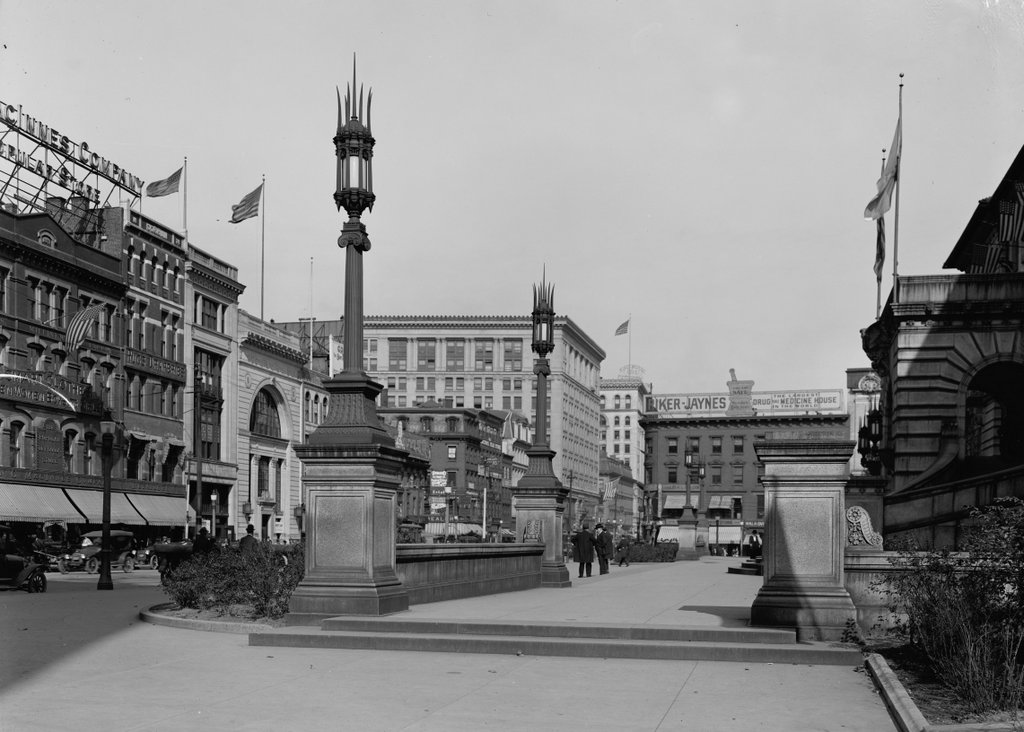 The scene in 2016: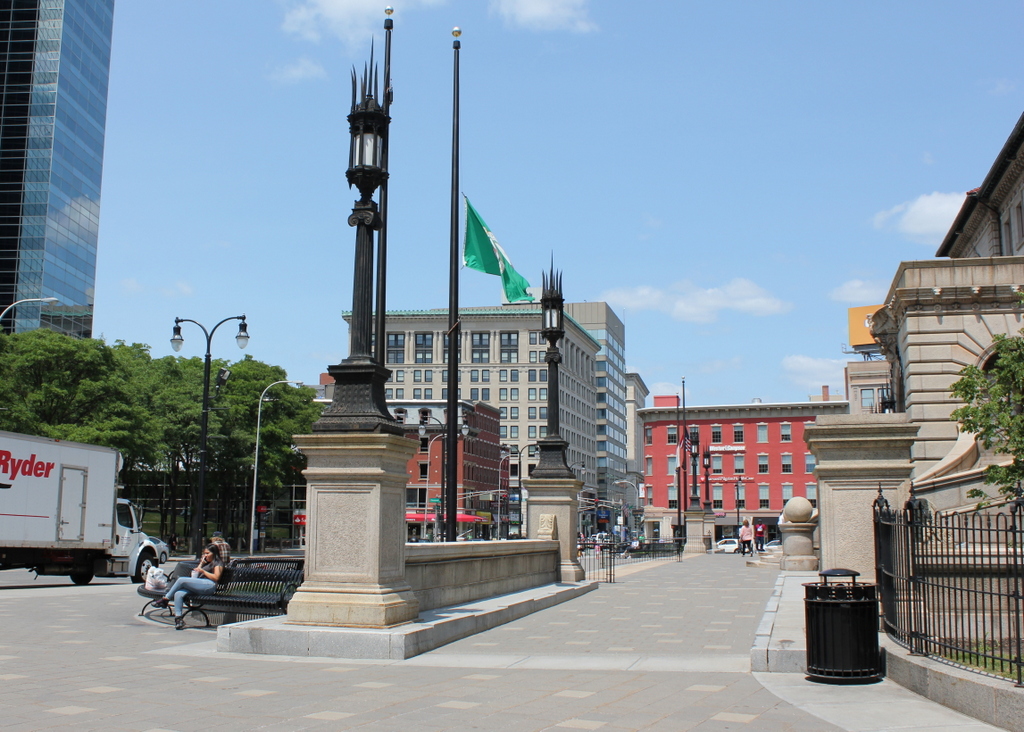 Despite being right in the heart of downtown Worcester, very little has changed in this scene over the past century. The first view shows the plaza in front of the then recently-completed City Hall. In the distance, commercial blocks from the 19th and early 20th centuries line Main Street, including the imposing Slater Building in the center, which had opened in 1907. It nearly matched the somewhat older State Mutual Building, which is visible further in the distance flying an American flag. Some of the businesses in the first photo included the Riker-Jaynes drugstore, in the distance on the right, which advertised itself as "The Largest Drug and Medicine House in the World." On the left side of the photo was the John C. MacInnes Company, "The Popular Dry Goods Store," which sold "Smart Clothes for Men, Women, Boys and Girls" along with rugs, draperies, and other goods.
Today, the buildings on the left are gone, having since been replaced by Worcester Plaza, the glass skyscraper that is partially visible at the edge of the photo. However, most of the other historic buildings are still standing, including City Hall, the Slater Building, and the State Mutual Building. Along with these, other older buildings include the 1869 Rogers Block at the corner of Pleasant Street, and the 1850 Harrington Corner Building, where the Riker-Jaynes drugstore was once located. The only major addition to this scene, aside from Worcester Plaza, is the 1971 Guaranty Building, seen in the distant center between the Slater and State Mutual Buildings.