The southeast corner of Main and Foster Streets, around 1895. Image from Picturesque Worcester (1895).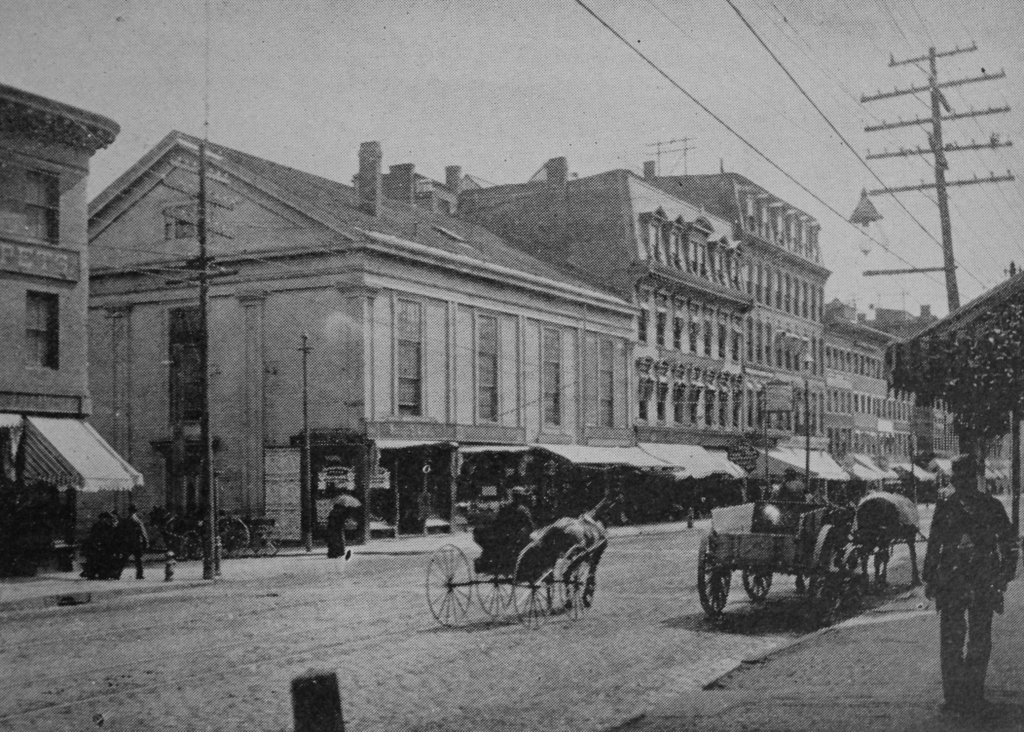 The scene in 2016: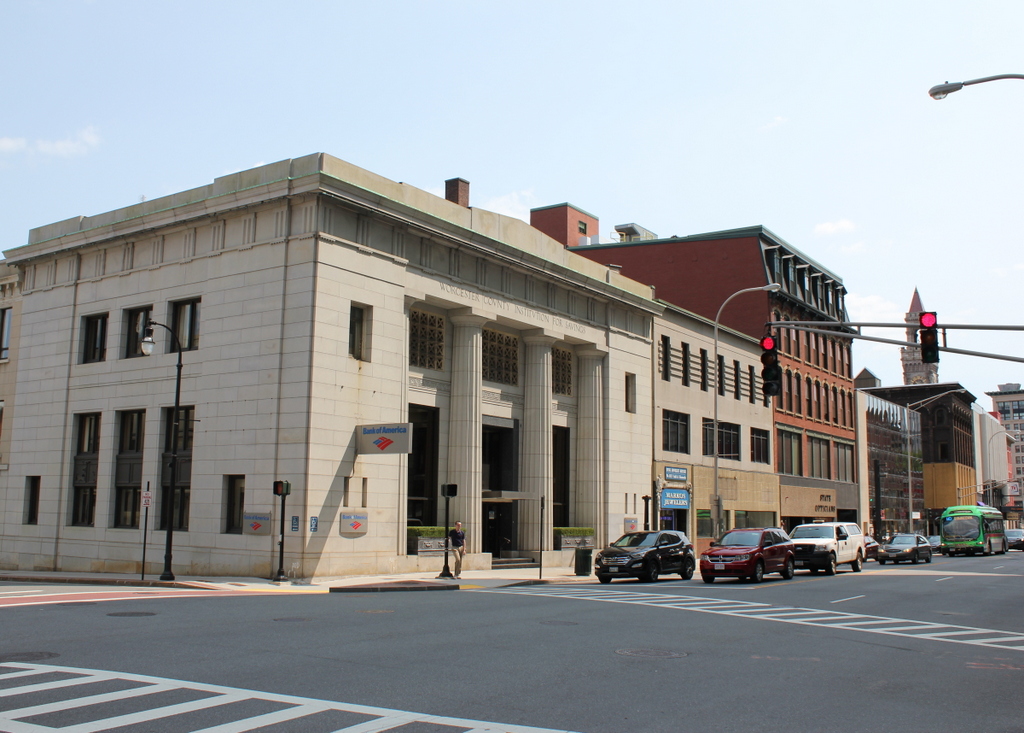 The building on the left side of the photo, at the corner of Main and Foster Streets, was built in the early 1840s as the first meeting house for the Universalist church. The congregation had been established in 1841, and after nearly 30 years in this building they moved into a new, larger one on Pleasant Street in 1871. After they left, the building became Continental Hall, and stood here until 1906, when it was demolished to build the present Worcester County Institution for Savings building.
Just to the right of the old church site is the oldest surviving structure in the 2016 scene, although it is hard to tell from its current appearance. Built around 1855 as home to the People's Mutual Fire Insurance Company, it has undergone some significant changes over the years. Its original tenant went out of business after sustaining heavy losses from fires in Boston and Chicago in the early 1870s, and in 1873 the Worcester Mutual Fire Insurance Company purchased and renovating it, adding a mansard roof in keeping with Second Empire style architecture of the time. It was again altered around 1935 with a new facade, and today there is little visible evidence left of the original structure.
Next to the People's Block is another historic building, which has survived far more intact from its late 19th century appearance. Known as Grout's Block, the five-story Second Empire structure was built in 1871 by local businessman Jonathan Grout. Nearly 150 years later, it is still standing. Despite some changes to the exterior of the first two floors, it otherwise remains well-preserved and is easily recognizable from the first photo.