Mechanics Hall on Main Street in Worcester, around 1865-1885. Image courtesy of the New York Public Library.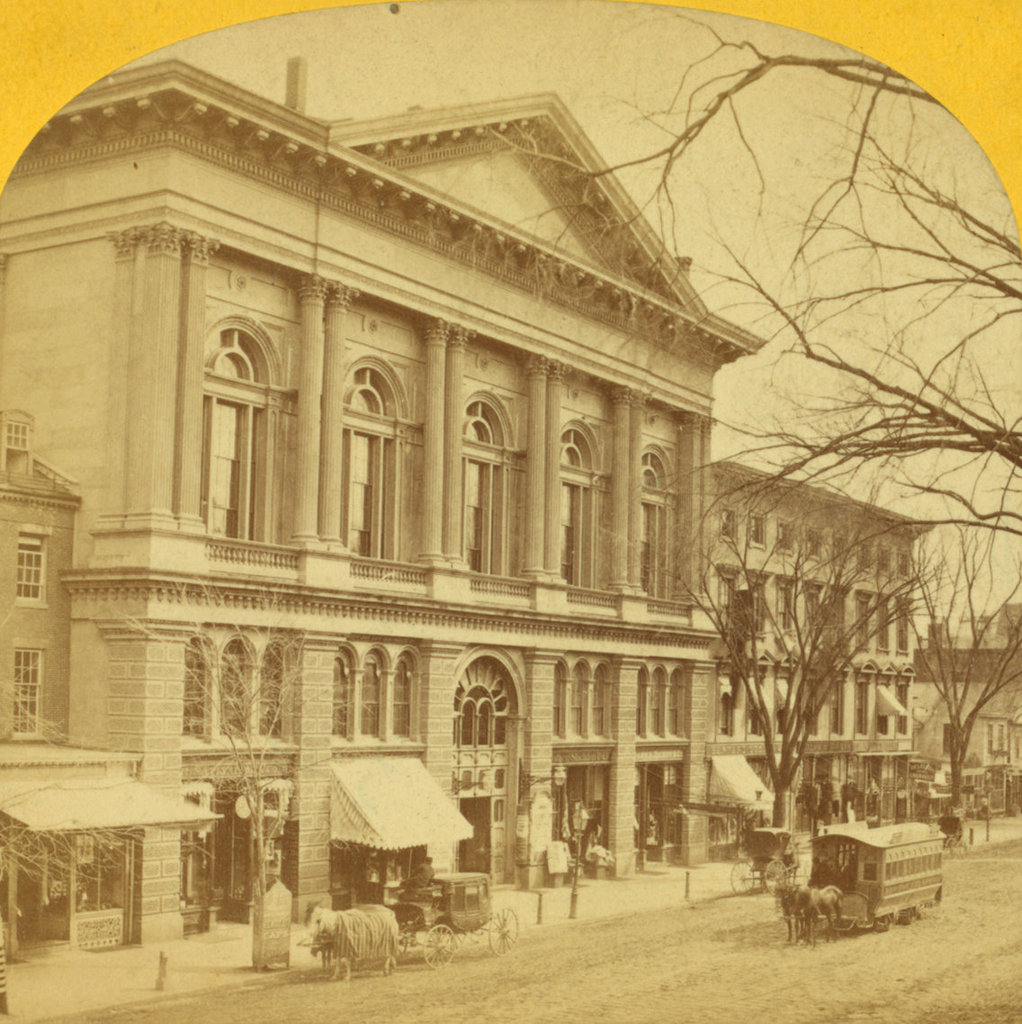 The building in 2016: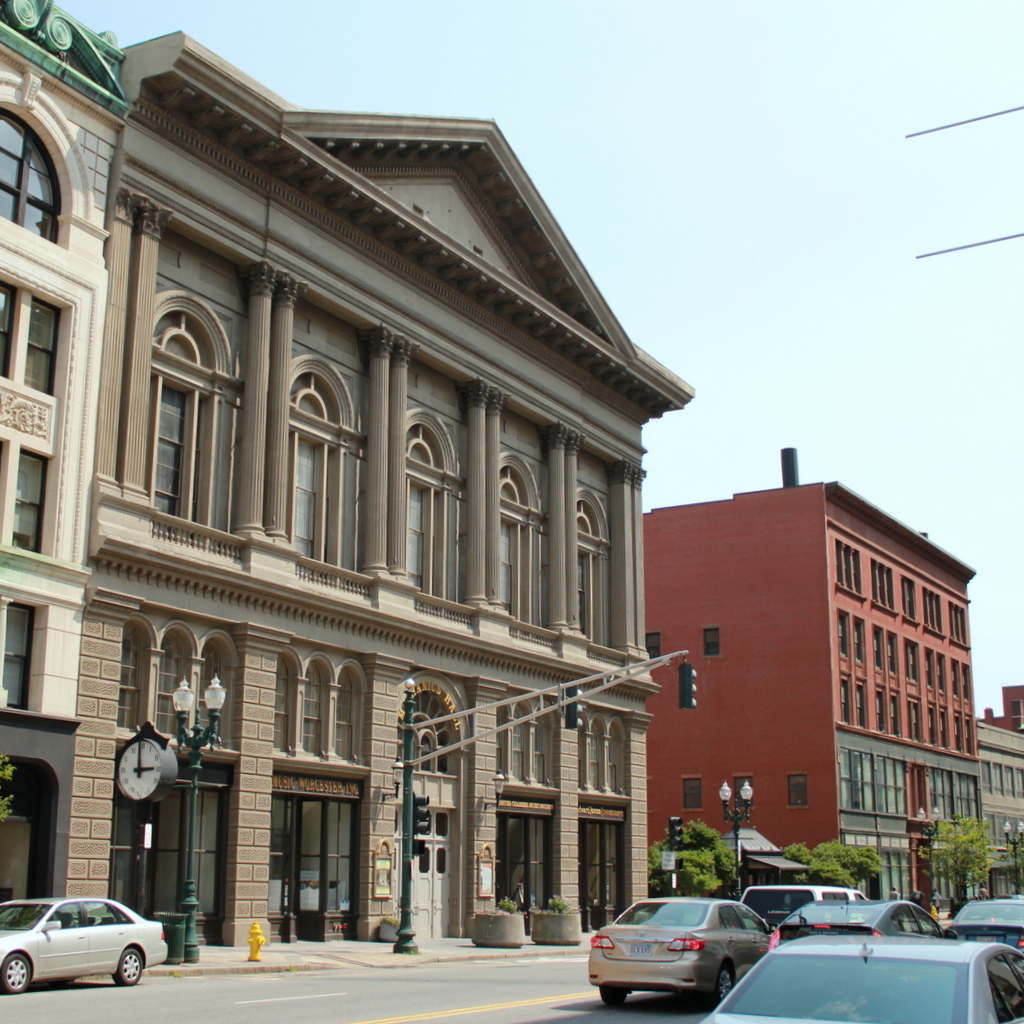 Mechanics Hall is a concert hall and a prominent landmark in Worcester. It was built in 1857 by the city's Mechanics Association, with prominent local architect Elbridge Boyden designing the Italianate structure. With a seating capacity of nearly 2,000, it was by far the largest public hall in the city during the second half of the 19th century, and it attracted many prominent speakers and performers.
In 1868, Mechanics Hall was a stop on Charles Dickens's tour of the United States. He had previously visited Worcester in 1842, when he was still a young writer, but when he returned to America for his 1867-1868 tour he was an international celebrity. His tour featured sell-out crowds in venues across the northeast, and when he visited Boston there were even people who out overnight on the sidewalk to buy tickets. Here in Worcester, he probably had a similar reception, and in his March 23 performance at Mechanics Hall his audience heard him read A Christmas Carol and part of The Pickwick Papers.
Over the years, the concert hall has seen many other notable performers. It fell into decline in the mid-20th century, though, and was threatened with the possibility of demolition. All of the surrounding buildings from the first photo have since disappeared, but Mechanics Hall has survived. It was added to the National Register of Historic Places in 1972, and later in the decade it was restored to its former appearance. Today, the third-floor hall remains in use for a variety of events, including, appropriately enough, a 2012 reading of A Christmas Carol by Gerald Dickens, the great-great-grandson of Charles Dickens.