Looking north on Main Street from the corner of Front Street, around 1895. Image from Picturesque Worcester (1895).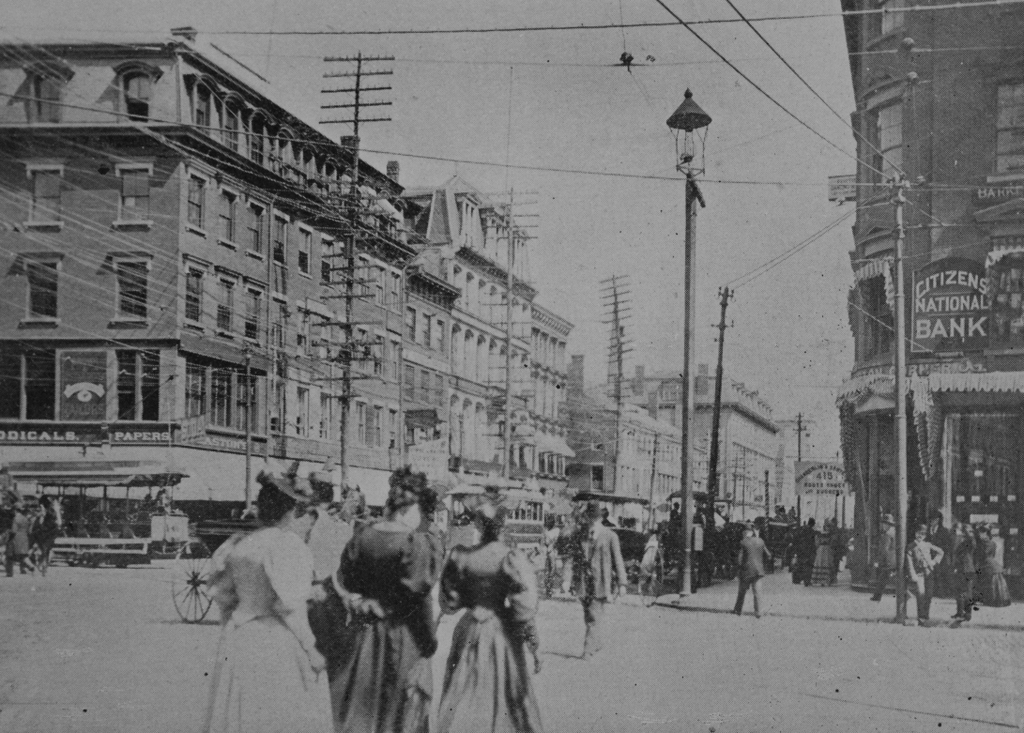 Main Street in 2016: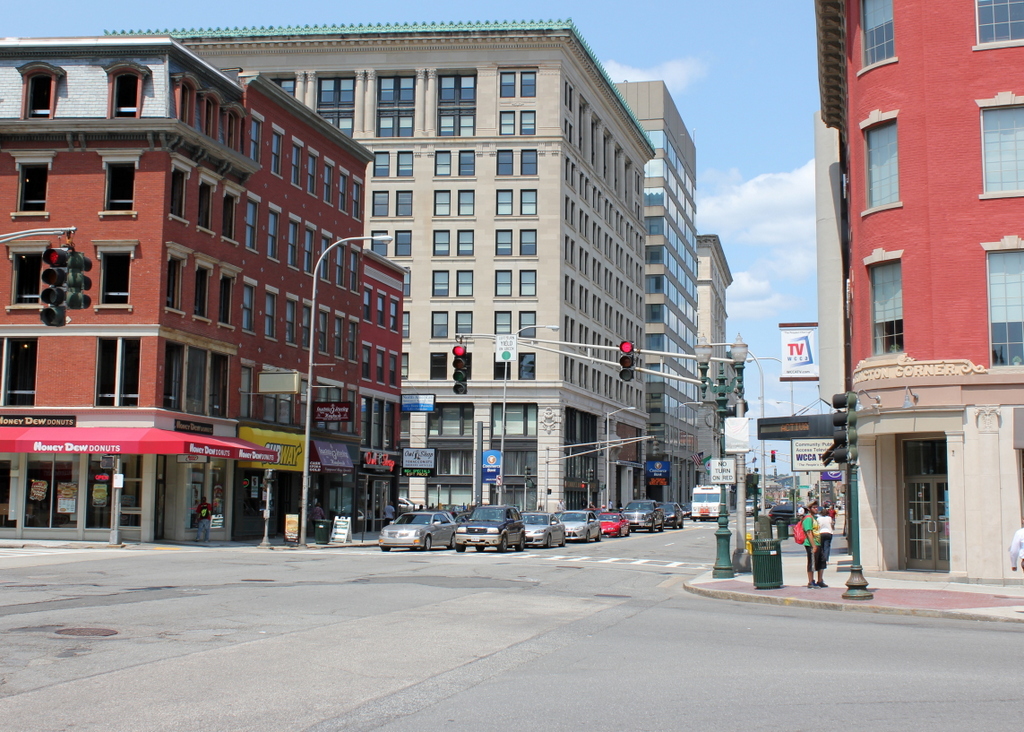 This intersection is right in the middle of Worcester's commercial center, and most of the buildings in the first photo are gone today. Some would be gone within a decade or so, including the ones that stood on the west side of Main Street between Pearl and Walnut Streets. These were replaced with the 1907 Slater Building in the middle of the photo, and the 1897 State Mutual Building further in the distance.
Despite these changes, though, the buildings in the immediate foreground have survived to the present day. On the left, at the corner of Pleasant Street, is the Rogers Building. Completed in 1869, it was designed in the Second Empire style that was popular in the United States in the post Civil War years. Its original design was partially altered in the 20th century, though. The mansard roof on the left side still survives, but on right side of the building it was removed and replaced with a fifth story.
Another survivor from the first photo, just beyond the Rogers Building, is the smaller Taylor-Kelly Building, which dates back to around 1878. On the other side of the street, at the corner of Front Street, is Harrington Corner. This commercial block was built in 1850, and for over 160 years the Italianate building has been a distinctive feature in downtown Worcester. Today, it is still standing as the oldest building left from the 1895 photo here.