Rose Cottage, on Chestnut Street at the present-day corner of Edwards Street, sometime in the 1800s. Image from A Chronicle of Ancient Chestnut Street (1897).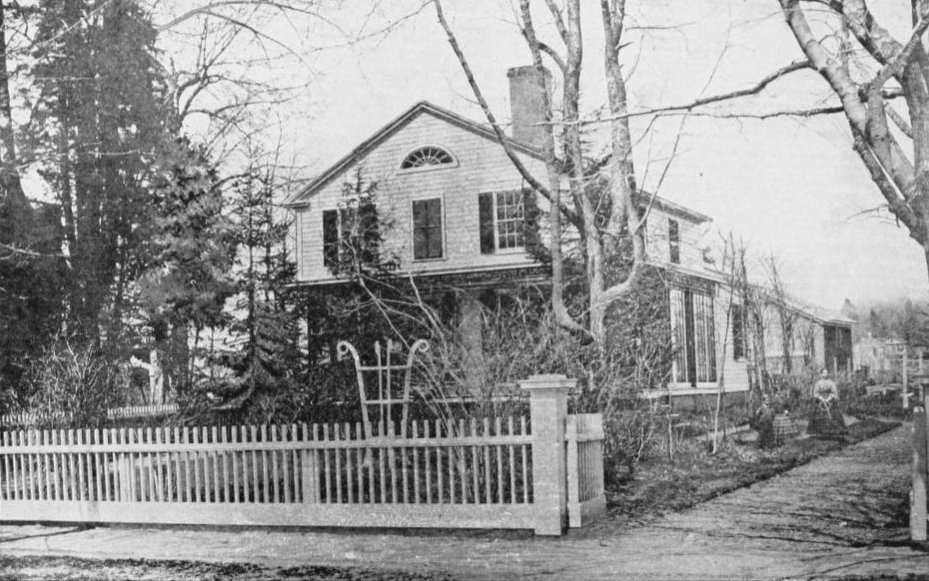 The scene in 2016: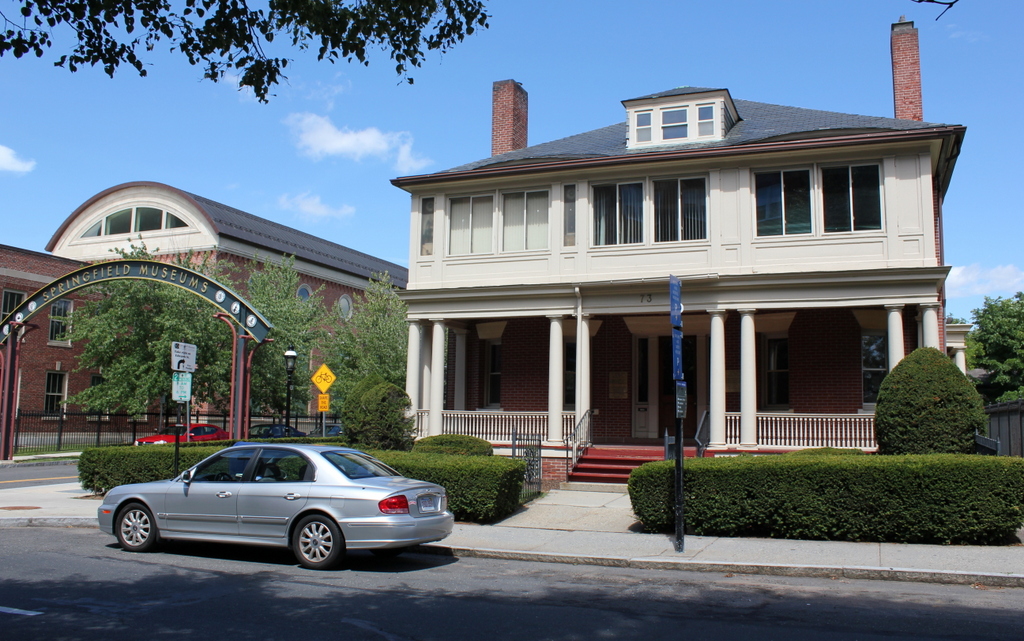 This house on Chestnut Street was built in 1824, at the time when the street was first being developed. Unlike some of its more elaborate neighbors, this house was a fairly simple, modest Greek Revival-style home. Its original owner was Elisha Edwards and his wife Eunice, who had been married in 1821 and moved in here three years later. They had a total of ten children before Elisha's death in 1840, including Oliver Edwards, who was born here in 1835. He joined the Civil War as a lieutenant in 1861, but soon moved up the ranks, eventually commanding the 37th Massachusetts at the Battle of Gettysburg and later retiring as a brevet major general. One of Elisha and Eunice's grandsons, Clarence R. Edwards, was also a prominent general, achieving fame in World War I.
Soon after Eunice's death in 1875, the house became one of the first to disappear from Chestnut Street. Chester Harding's nearby estate had been demolished a few years earlier to build Mattoon Street, and the Edwards house, which had been known as Rose Cottage for the many roses that grew up the side of the house, soon fell victim to progress. Edwards Street was laid out through the property, and the old house was directly in its path. Thankfully, though, it was not completely lost to history. Sometime before 1882, the house was moved about a half mile away to 57 Mulberry Street, where it still stands today.
In the meantime, the area that had once been the Edwards' backyard is now part of the Quadrangle, which houses the city's museums, including the Museum of Springfield History on the left. Only a handful of homes are still standing on Chestnut Street today, none of which date back to the 19th century. Several were built in the first decade of the 20th century, though, including the house at 73 Chestnut Street, on the right side of the 2016 photo. Built in 1901 as a private home, it is now used for professional offices.