The John Nicholas Brown Gate on George Street, on the campus of Brown University, around 1906. Image courtesy of the Library of Congress, Detroit Publishing Company Collection.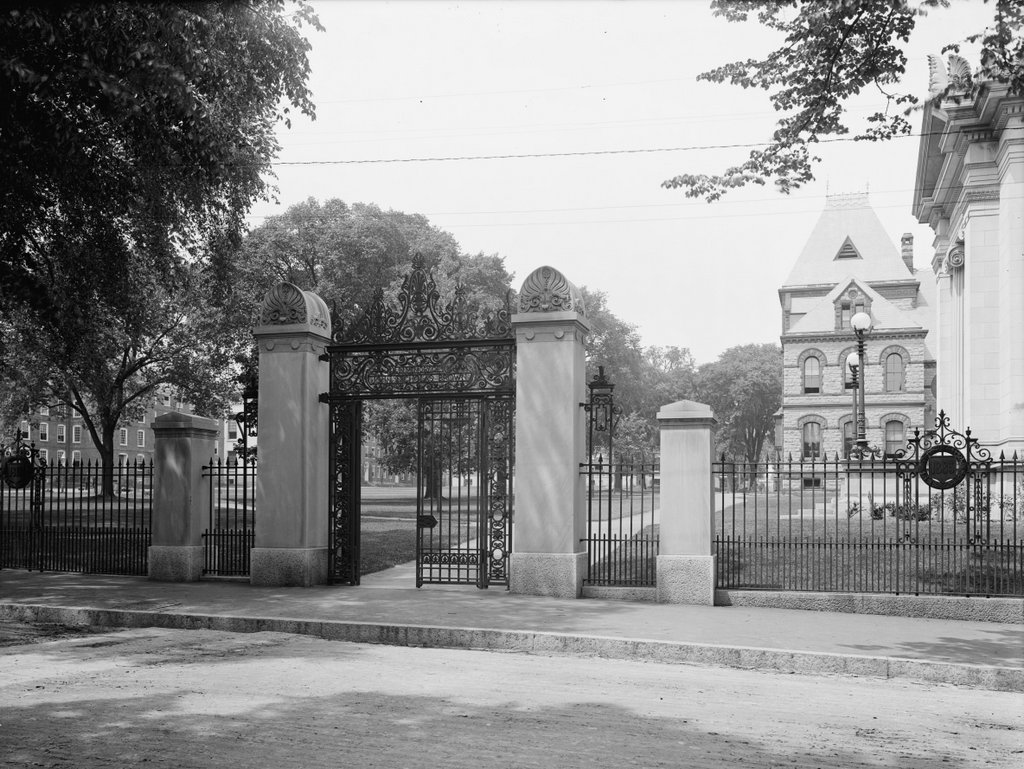 The gate in 2016: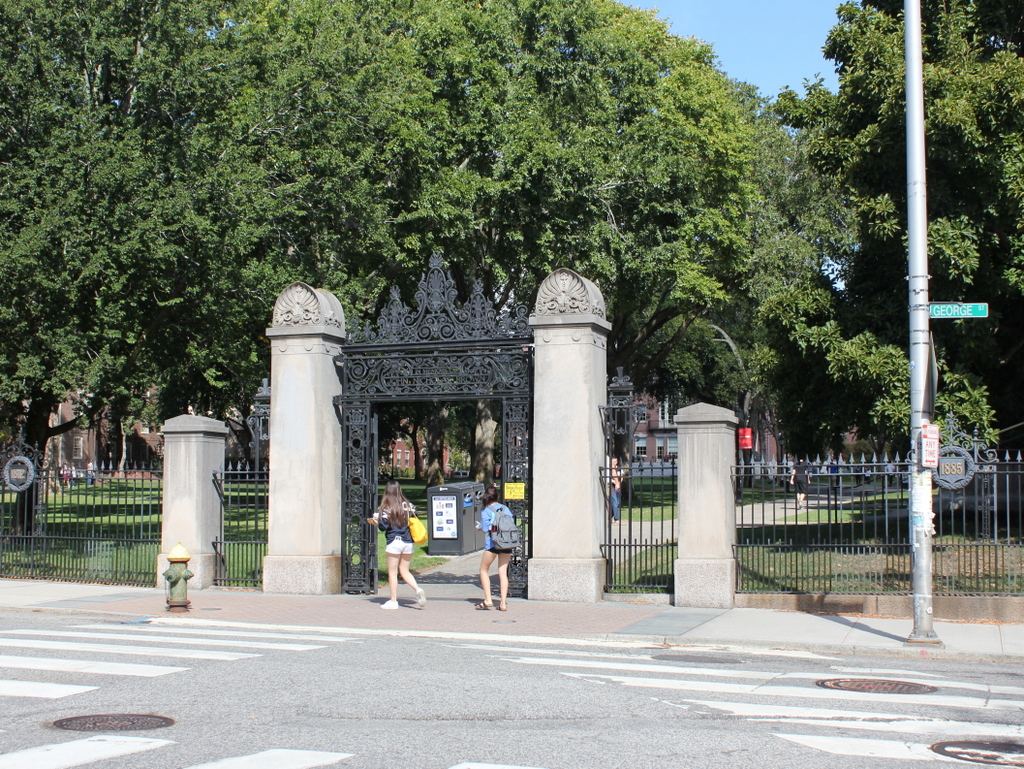 This gate on the south side of the College Green at Brown University is named in honor of John Nicholas Brown I, a member of the prominent Brown family. Not surprisingly, this family played a major role in the establishment and growth of the school, which had been originally founded as Rhode Island College. Not to be confused with the current institution of the same name, this school became Brown University in 1804, in recognition of benefactor Nicholas Brown.
Nicholas's descendants included his son, John Carter Brown, a book collector who amassed a considerable library of rare history books. After his death in 1874, his son, John Nicholas Brown, inherited the collection, and it later formed the basis of the John Carter Brown Library, located just inside the gate and to the right. The library opened in 1904, four years after John Nicholas Brown's death.
The library's opening coincided with the completion of this gate. While the library bore the name of his father, the gate was named for John Nicholas Brown himself, and was a gift of his widow. Their only son, John Nicholas Brown II, who had been just three months old when his father died, participated in the cornerstone laying in December 1903, and the gate opened for the first time five months later. Today, very little has changed in this view; the gate is still there, and the buildings in the background, although hidden by trees, are also still standing.