The College Green at Brown University, around 1906. Image courtesy of the Library of Congress, Detroit Publishing Company Collection.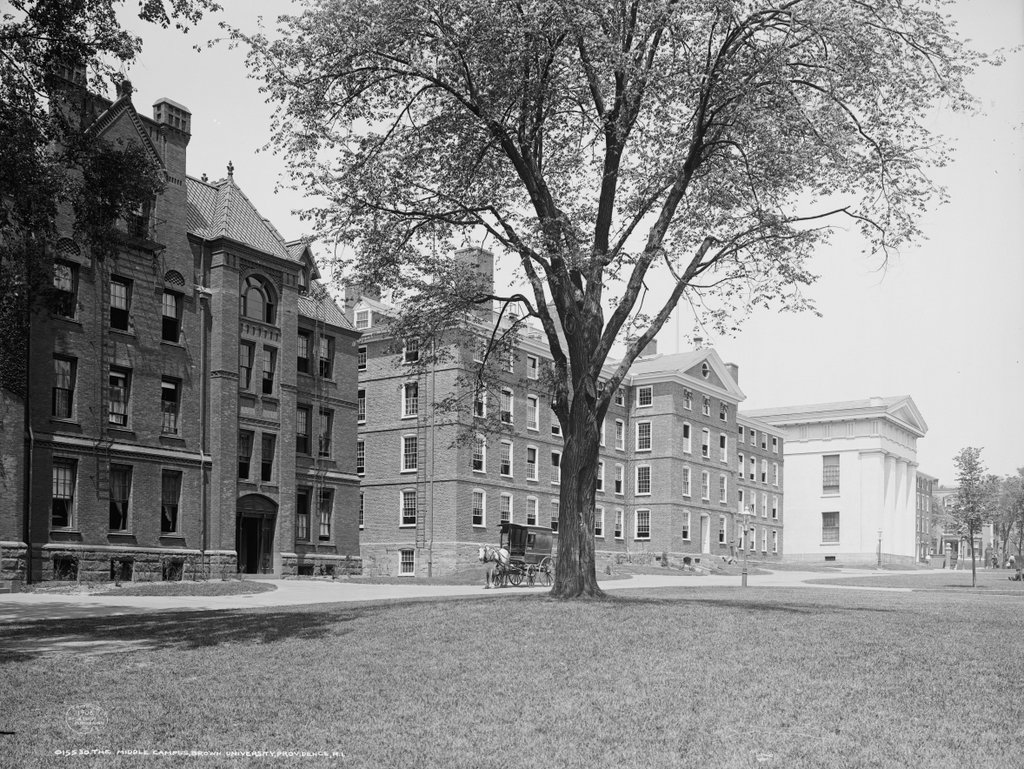 The scene in 2016: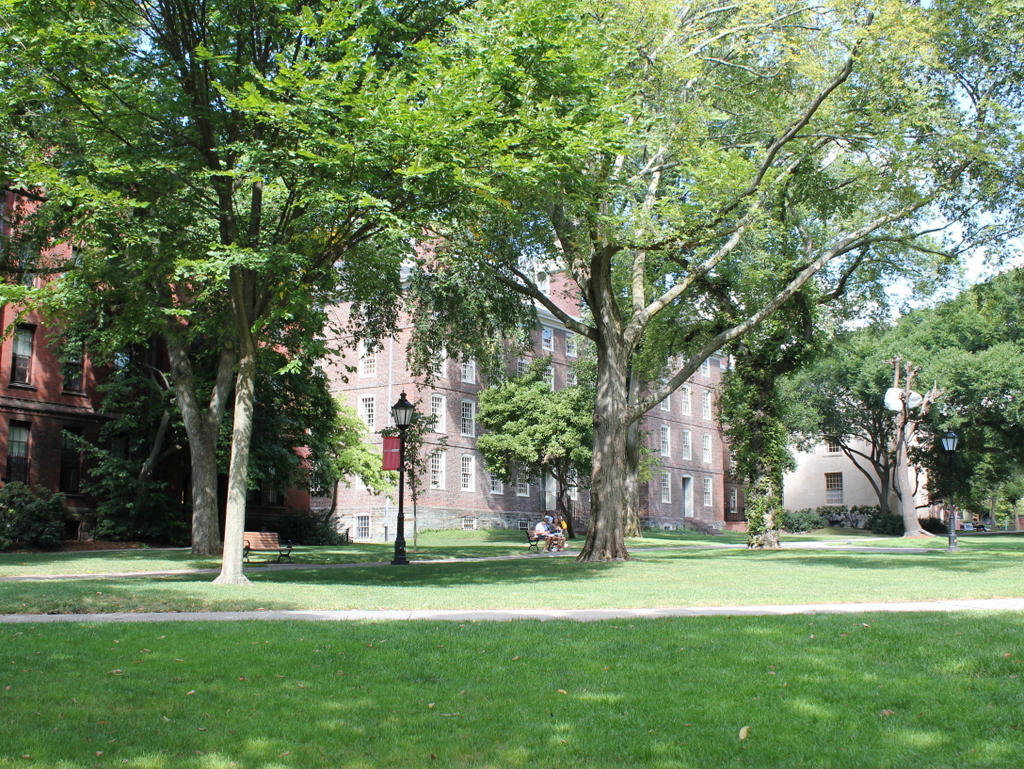 Brown University is one of the oldest colleges in the United States, and one of the nine that date back to the colonial era. It was established in 1764 as Rhode Island College (or, in its original charter, the slightly wordier name of "the College or University in the English Colony of Rhode Island and Providence Plantations, in New England, in America"). Originally, it was located in the town of Warren, but in 1770 the school moved to its current campus in Providence.
The first building at the new campus is the one in the center of the photo. Known today as University Hall, it opened in 1770, and has served a variety of roles over the years. During the American Revolution, it even housed soldiers prior to the departure for Yorktown near the end of the war. Today, it is used for administrative offices, including the offices of Brown's president.
On the right side of the photo is the Greek Revival-style Manning Hall, which is another one of the older buildings on the campus. It was completed in 1834 as a library and chapel, and over the years its uses expanded to include a museum, studio, and lecture space. Today, it includes the Haffenreffer Museum of Anthropology as well as the Manning Chapel.
The newest building in this scene is Slater Hall, on the far left. It was built in 1879, making it more than a century newer than its colonial neighbor. It is named for its benefactor, Horatio Nelson Slater, and was designed as a dormitory by the Providence architectural firm of Stone & Carpenter. Today, it remains in use as a dormitory, and like the other two buildings in this scene, very little has changed in its exterior appearance.