Robinson Hall at the corner of Waterman and Prospect Streets, on the campus of Brown University, around 1906. Image courtesy of the Library of Congress, Detroit Publishing Company Collection.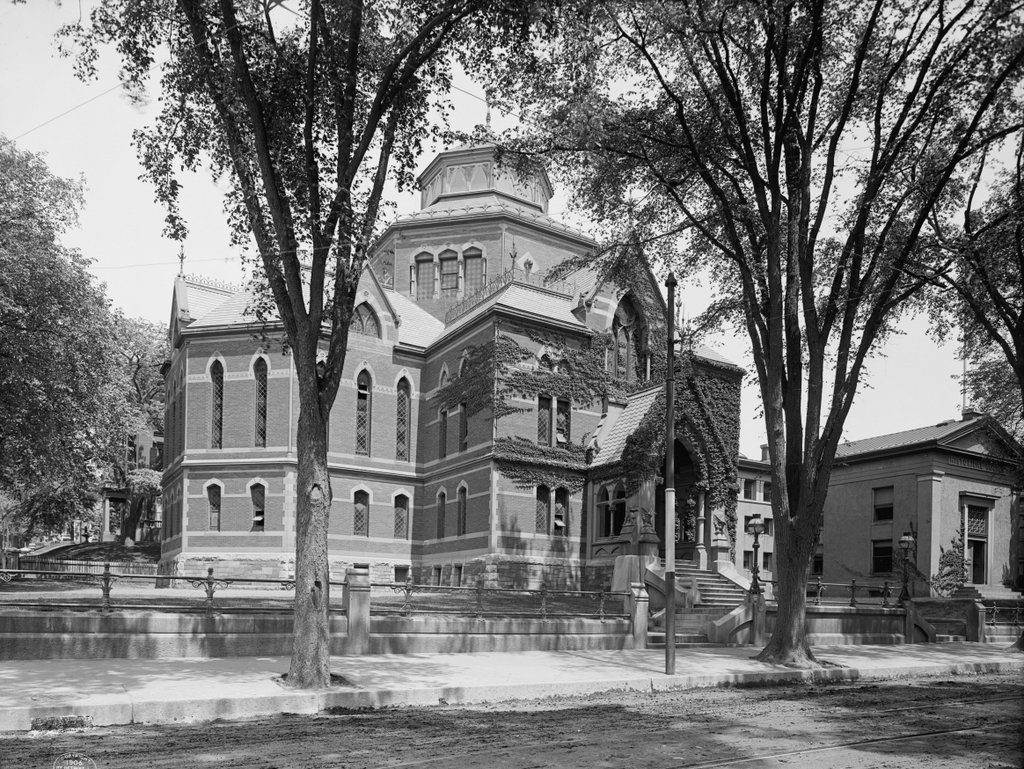 The building in 2016: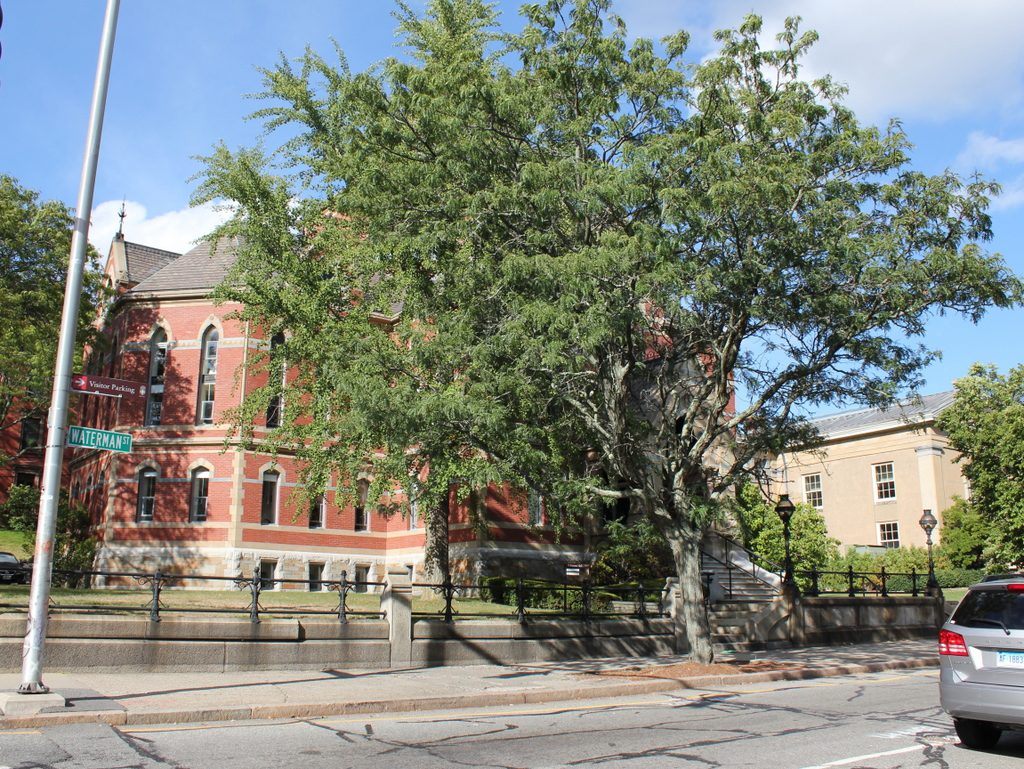 Robinson Hall was built in 1878, with funds provided by John Carter Brown. The son of the school's namesake, Nicholas Brown, Jr., he was an 1816 graduate of Brown and a book collector, and in his will he left the school this plot of land at the corner of Waterman and Prospect Streets, along with money to build a library here. This brick, Gothic Revival building was used as a library for only a few decades, though, before the completion of the much larger John Hay Library across the street. In 1912, the old library building became the home of the Economics Department, and was later named in honor of Ezekiel Robinson, who had served as the school's president from 1872 to 1889. Today, very little has changed in its appearance, and it remains in use by the Economics Department. Although the building is no longer used as a library as John Carter Brown had intended, his legacy on campus has not been forgotten. His extensive book collection later formed the basis for another campus library, the John Carter Brown Library, which opened in 1904 and still serves as one of the school's seven libraries.