Market Square, as seen from across the Providence River in 1865. Image courtesy of the New York Public Library.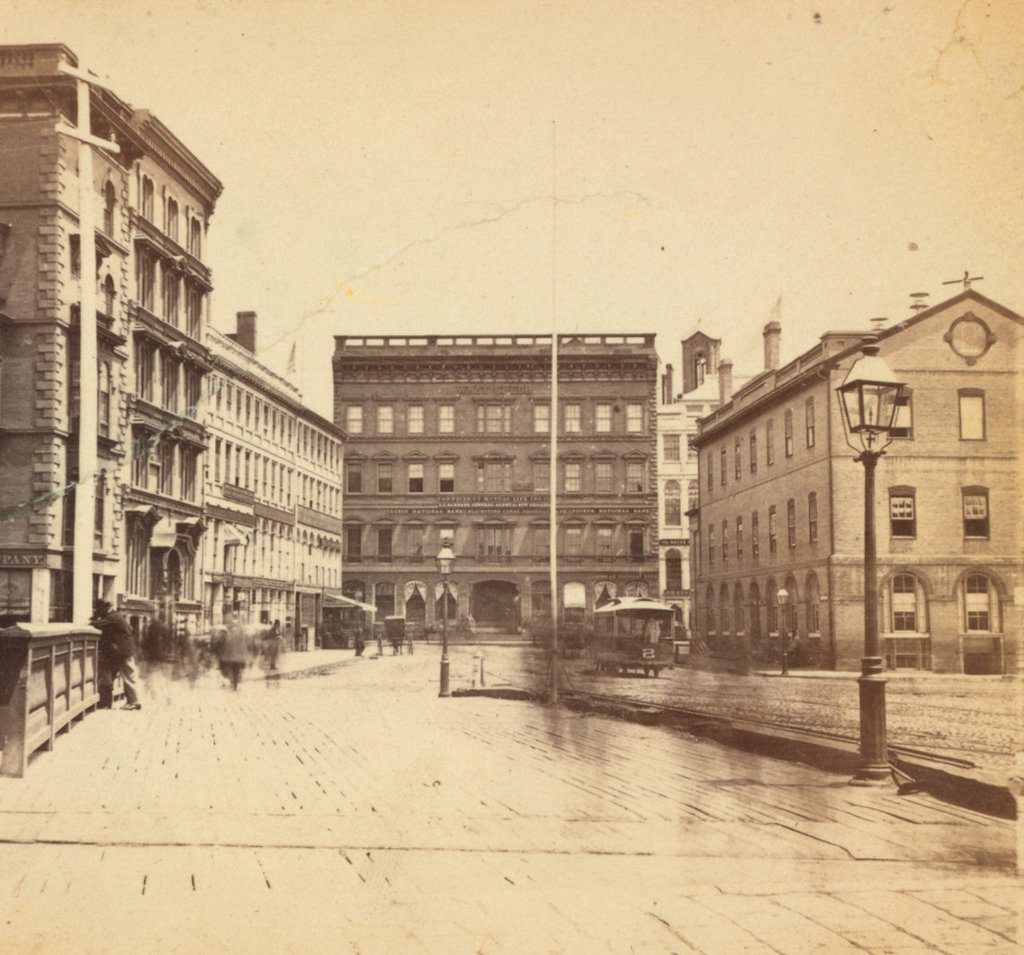 Market Square in 2016: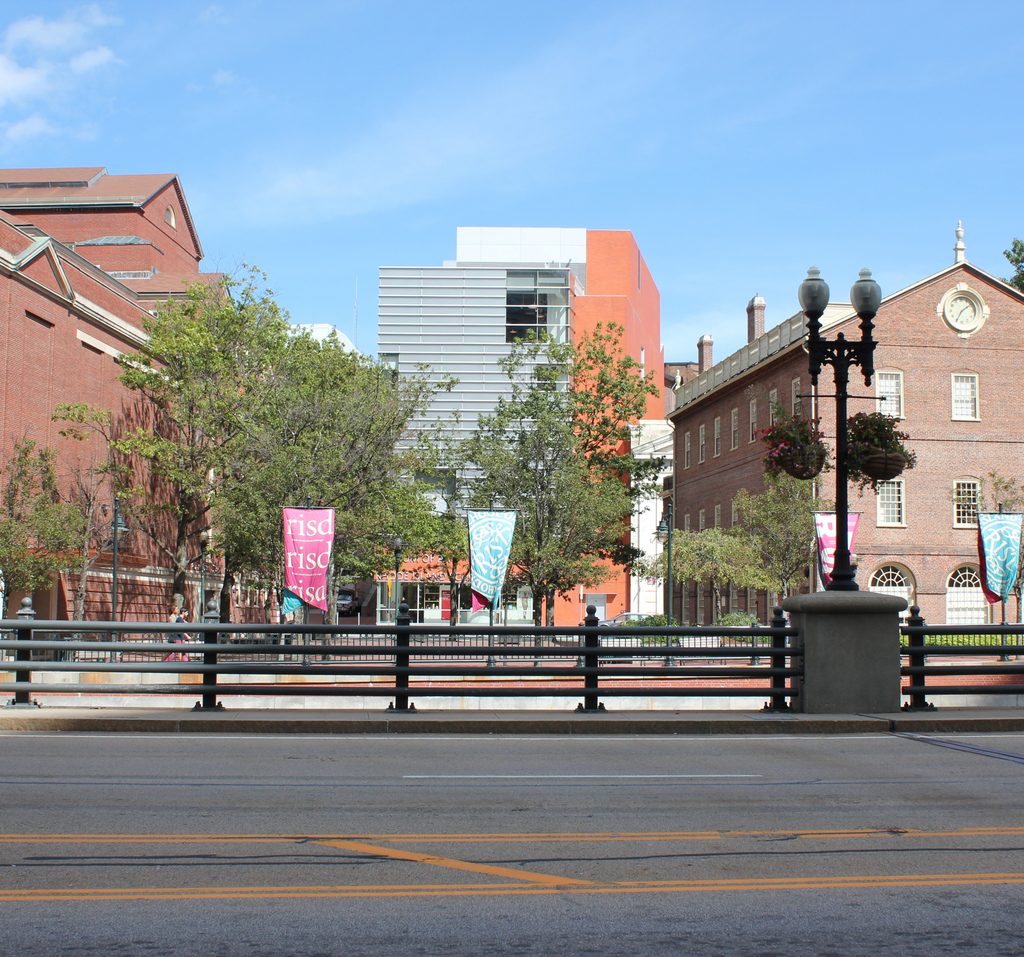 Located at the foot of College Hill on the east side of the Providence River, Market Square was for many years an important commercial and political center of the city. The oldest building in the first photo is Market House on the right side. Like other colonial buildings such as Boston's Faneuil Hall, the Market House functioned as a market on the first floor, but had upper floors that were used for public meetings. It opened in 1775, just in time to witness the start of the American Revolution, which included an anti-British protest where colonists burned tea outside the building. Later in the war, French soldiers were housed in the building in 1781, prior to their participation in the decisive Battle of Yorktown later in the year.
Providence was incorporated as a city in 1832, and that same year the newly-formed city government moved into the Market House. The building soon became too small for the needs of the growing city, but it took years before a suitable site for a new City Hall was finally chosen. In 1878, the present City Hall opened on the other side of the river at Exchange Place, and the Market House was put to new use as an office building.
Today, the Market House is the only building left from the first photo. The 19th century commercial blocks on the left were demolished by the first half of the 20th century to build the Rhode Island School of Design Auditorium, and the buildings in the center were also subsequently demolished. The entire scene around Market Square is now part of the Rhode Island School of Design, including the Market House itself. The historic building was transferred to the school in 1948, and is now in use for classroom space, although very little has changed in its exterior appearance over the past 150 years.