The Van Wickle Gates on Prospect Street, opposite College Street at Brown University, around 1906. Image courtesy of the Library of Congress, Detroit Publishing Company Collection.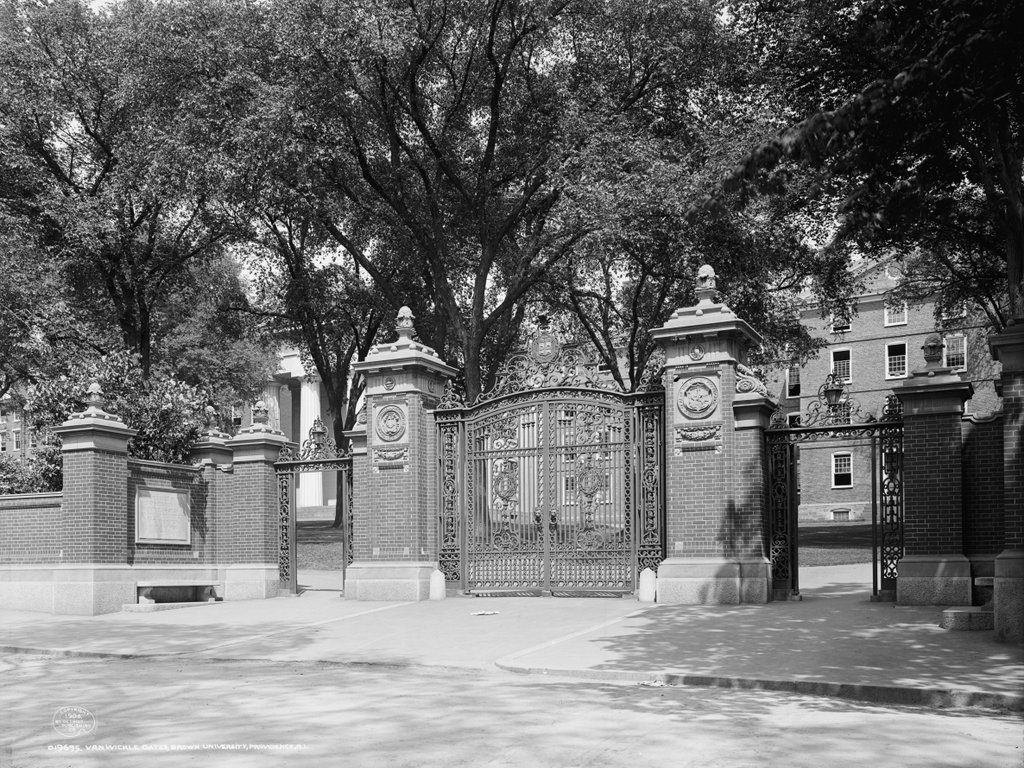 The scene in 2016: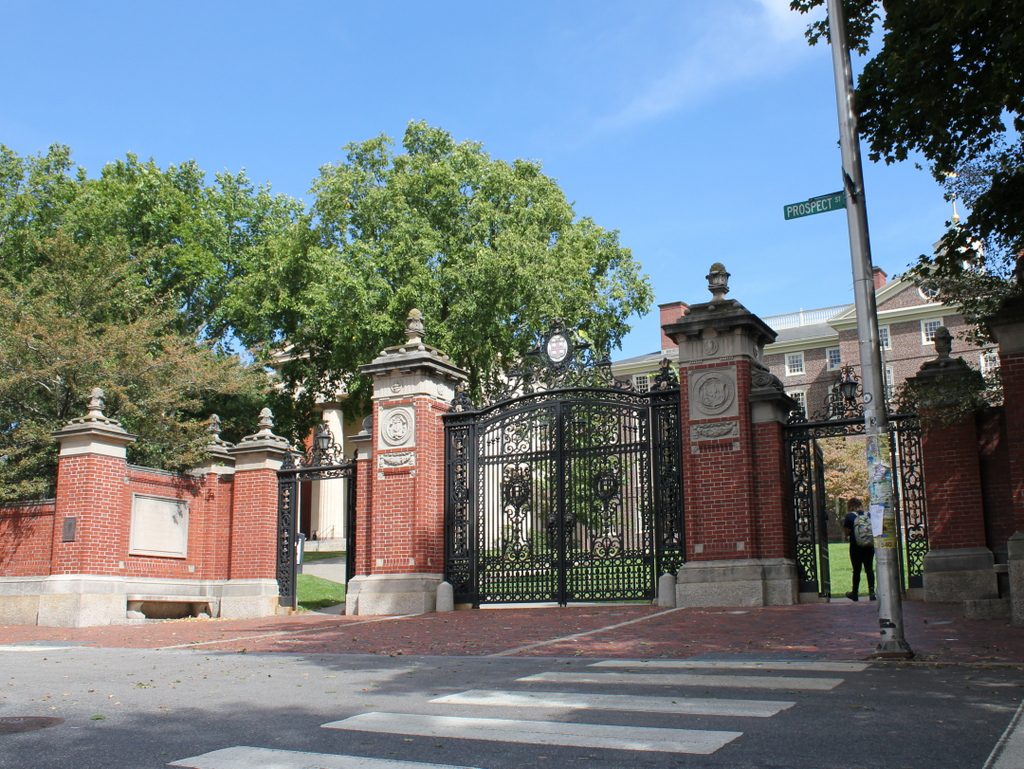 These gates at Brown University were built in 1901, with funds provided by 1876 graduate Augustus Stout Van Wickle, who had died in 1898. Although the two smaller gates on either side are usually open, the central gates are largely symbolic. They are only open three times per year; they open inward at the beginning of the school year and at the beginning of the second semester, and they open outward for the Commencement ceremonies every spring.
Today, aside from the minor addition of a lamppost on the right side, absolutely nothing has changed in this scene. The gates look the same as they did just a few years after they were completed, and the buildings behind it are likewise unchanged. To the left is Manning Hall, which was completed in 1834 and is among the oldest buildings on campus. Even older, though, is University Hall to the right, which built in 1770 and was the schools first building at its current campus.