The Berkshire County Courthouse at Park Square in Pittsfield, around 1900-1906. Image courtesy of the Library of Congress, Detroit Publishing Company Collection.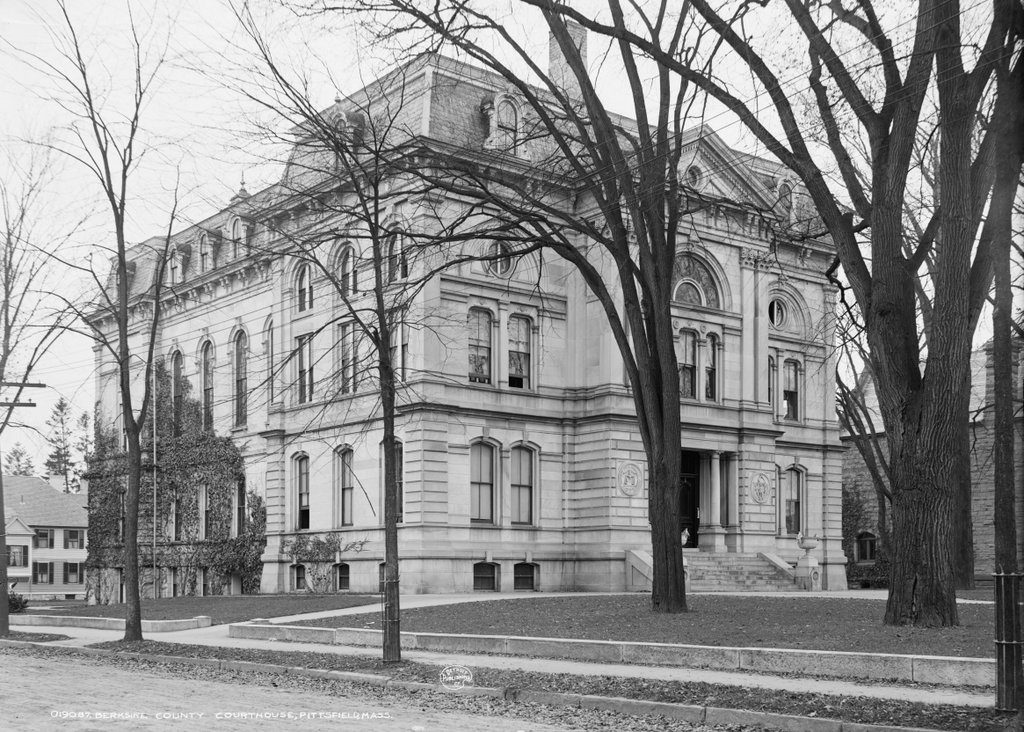 The courthouse in 2016: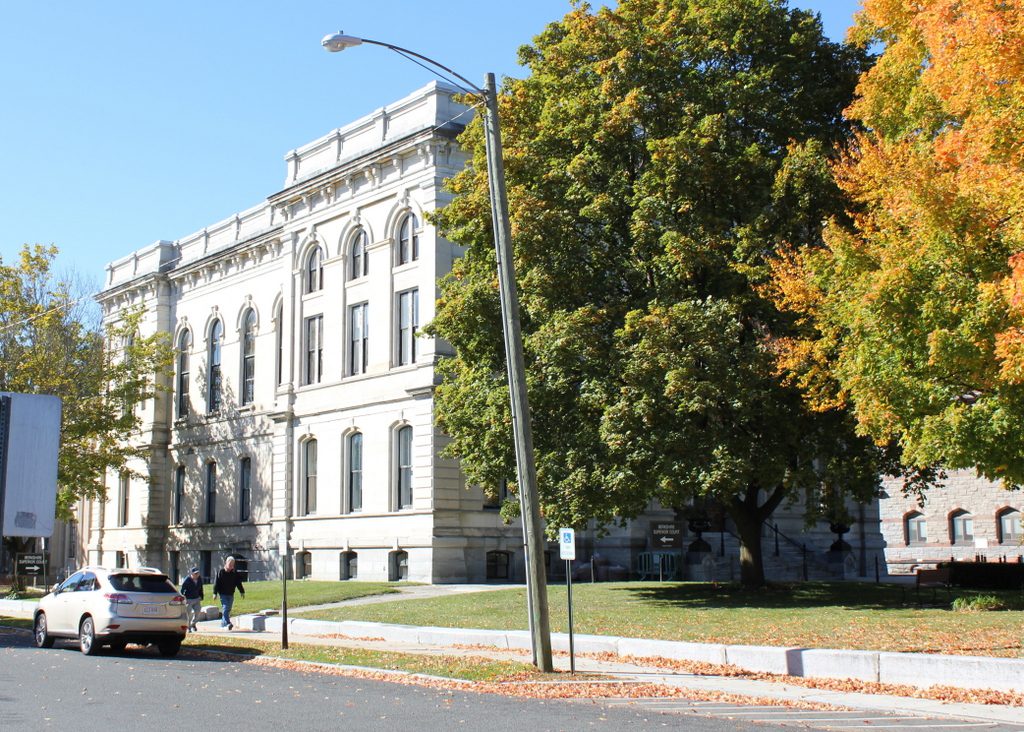 For many years, the town of Lenox was the county seat of Berkshire County. However, by the middle of the 19th century, Pittsfield's population growth had dramatically outpaced its small neighbor to the south, and in 1868 the county government shifted to Pittsfield. The old courthouse eventually became the Lenox Library, and still stands today, and a new courthouse was built here on East Street in Pittsfield, facing Park Square.
The courthouse was completed in 1871, and was designed by Boston-based architect Louis Weissbein. Its exterior was constructed of marble quarried from nearby Sheffield, and it originally had a mansard roof, giving it a distinctive Second Empire appearance. However, the courthouse was later renovated and a new roof was added, and an annex was built in the rear of the building. Otherwise, though, the building's exterior looks much the same as it did over a century ago, and it is still in use as a county courthouse. In 1975, it was added to the National Register of Historic Places as part of the Park Square Historic District.