The duplex at 25-27 Madison Avenue, around 1938-1939. Image courtesy of the Springfield Preservation Trust.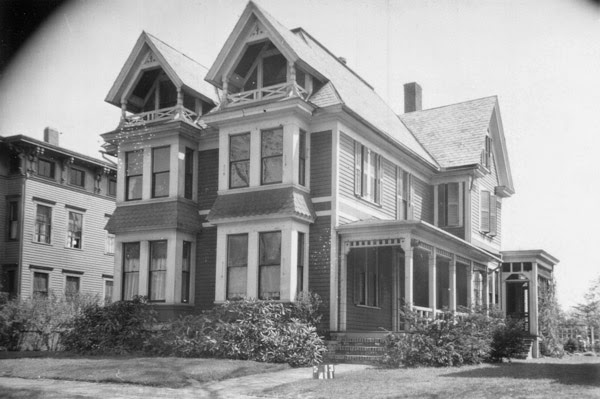 The building in 2016: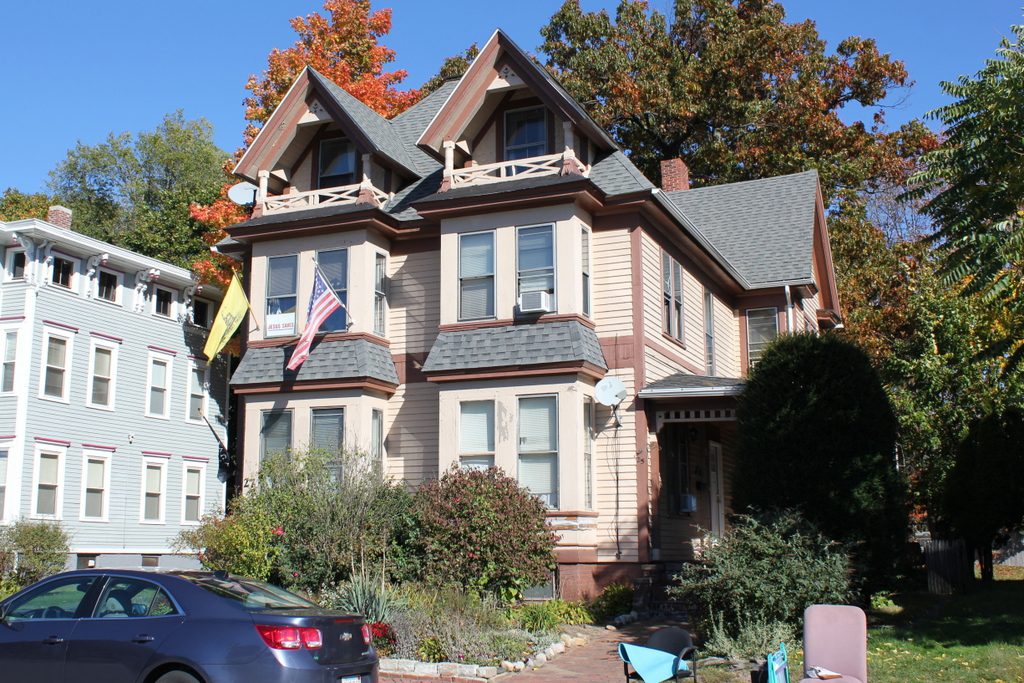 This Stick-style duplex on Madison Avenue was probably built in the 1880s, around the same time as the single-family home just to the right of here. The census records in the first half of the 20th century show a variety of residents over the years, starting with the 1900 census. The unit on the right, house number 25, was the home of Homer P. Crossett, who lived here with his wife Laura and their 19 year old son Edward. Homer's occupation was listed as a messenger for the American Express Company, and Edward was "at school."
By 1910, it was owned by Edward Taylor, a bookkeeper whose occupation is later listed as a bank teller. In 1910 and 1920, he was a bachelor, and lived here with several boarders. He got married shortly after the 1920 census, and by 1930 he was living here with his wife Mary, along with an Irish servant, also named Mary.
The unit on the left, number 27, was he home of Elmira T. Daboll, a 77 year old widow who lived here with her daughter Mary, who was a schoolteacher, and her grandson, 18 year old Walter Pepper. By 1910, Walter and Mary were still living here, along with two of Walter's brothers, Cyris and Robert. Mary was still working as a teacher, while Walter was a telephone employee, Cyris worked for a lumber company, and Robert was a bookkeeper.
A new family was living here in 1920. Robert Marsh, who is listed as the superintendent of the city streets, lived here with his wife Louise until at least 1940, the last year for which census records are available. They had two sons, Robert, Jr., and George, both of whom grew up in this house.
As was the case throughout this neighborhood, the early 20th century residents of this house were typically upper middle class, white collar workers, and this affluence was reflected in the houses that they built. Today, the exterior of the house has been well restored to its original appearance, and it is part of the city's Maple Hill Local Historic District.