The house at 19 Madison Avenue in Springfield, around 1938-1939. Image courtesy of the Springfield Preservation Trust.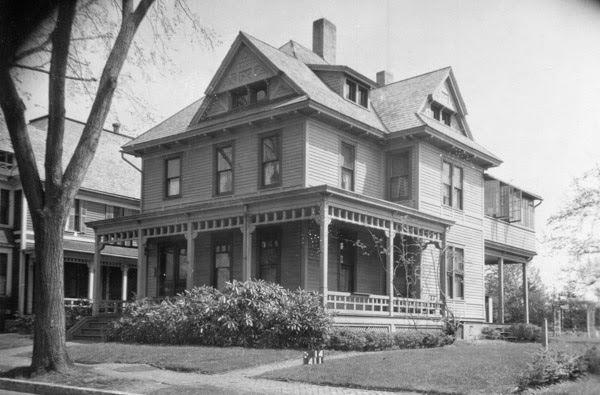 The house in 2016: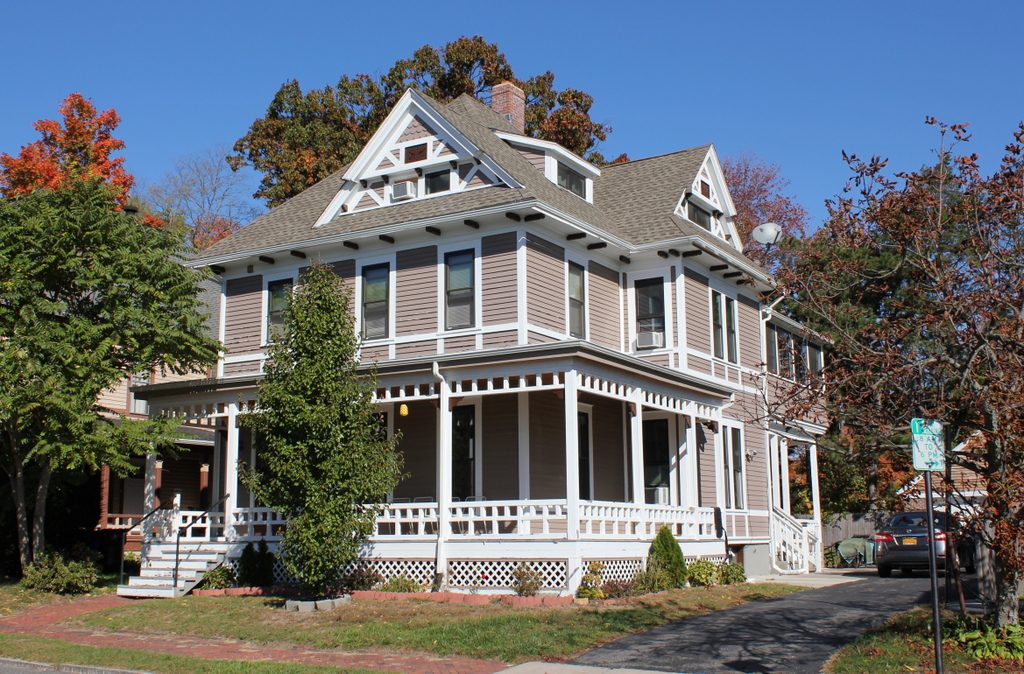 Madison Avenue is a short, dead-end road, tucked away between Ames Hill and the Springfield Cemetery, and consist of 19th century homes such as this one, which was built around 1883. It was the home of William H. Gray, a druggist who was a longtime partner in Springfield's prominent H. & J. Brewer drugstore. The company, which had been established in 1819, remained in business into the 20th century, and Gray had worked for them since 1858, when he was a teenager.
William Gray lived in this house until his death in 1920, and his widow Sarah later moved to Rochester, New York. By 1930, it was the home of Theodore and Edith Winter, and their two sons. Theodore was the assistant treasurer of the Springfield Five Cent Savings Bank, and this house reflected his wealth, even in the midst of the Great Depression. The family was still living here when the first photograph was taken, and on the 1940 census his income was listed as being over $5,000, which was the highest income bracket that the census used.
Today, the house's exterior has been well-restored, with hardly any discernible differences from the 1930s photograph. Along with the rest of Madison Avenue, it is not part of the Ames and Crescent Hill Historic District on the National Register of Historic Places, but it is along the edge of Springfield's Maple Hill Local Historic District.