The Country Club of Pittsfield, on South Street, around 1900-1906. Image courtesy of the Library of Congress, Detroit Publishing Company Collection.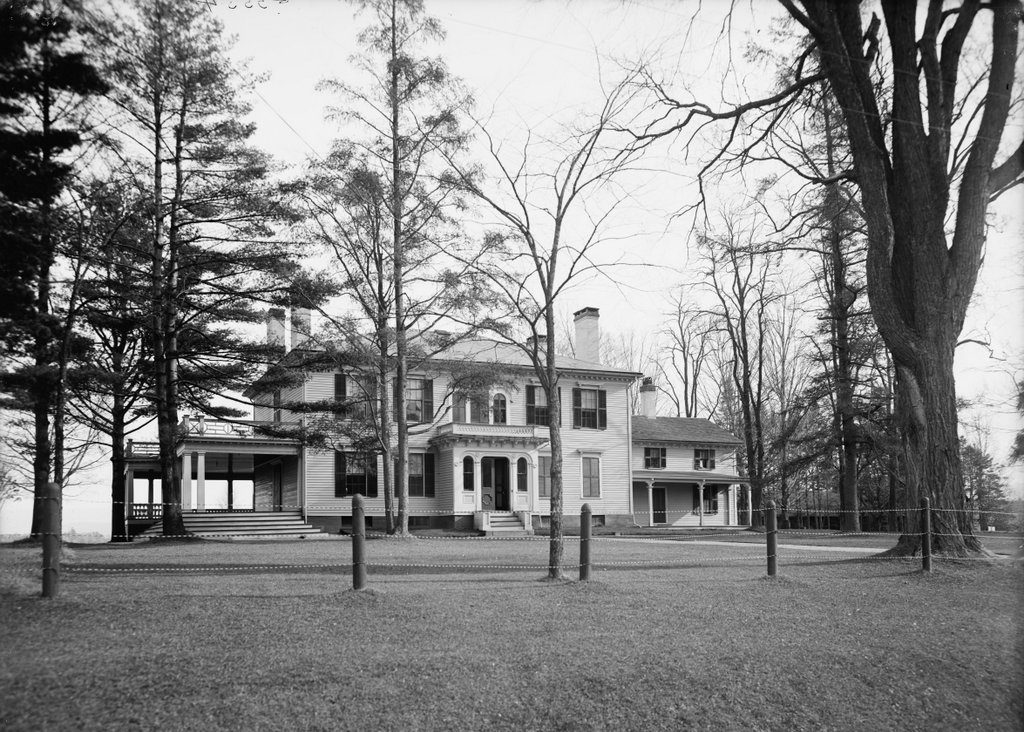 The scene in 2016: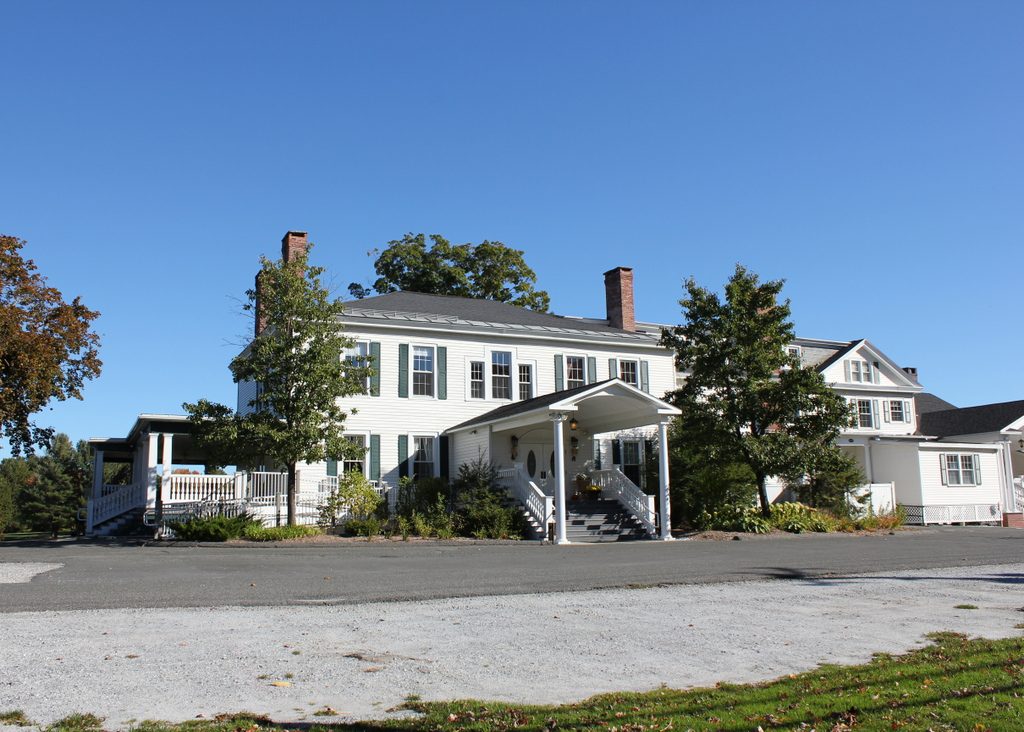 The Country Club of Pittsfield was established on this site on South Street in 1900, but the building that became the clubhouse actually dates back more than a century earlier. It was built in 1785 by Henry Van Schaack, who lived here until 1807. During this time, he entertained visitors such as Alexander Hamilton, Chief Justice John Jay, and Senator Philip Schuyler. From 1816 to 1837, it was the home of author Herman Melville's uncle, Thomas Melville.By this point, Pittsfield was becoming a popular destination for some of the great writers of the era, and Thomas's son Robert took advantage of this. He purchased the house from his father in 1837 and opened Melville Hall, a resort whose guests included literary figures such as Herman Melville, Nathaniel Hawthorne, Oliver Wendell Holmes, and Henry Wadsworth Longfellow.
In 1850, the house was sold to the Morewood family, who renamed it Broad Hall and lived here for the next 50 years. Prominent guests continued to visit here during this time, including former president John Tyler. After the Morewoods sold the property to the country club in 1900, the house very nearly hosted another president. Theodore Roosevelt was in Pittsfield on September 3, 1902, and was traveling in a horse-drawn carriage on South Street, heading for the country club. With him was governor Winthrop M. Crane, along with several others. Shortly before reaching the country club, the carriage was hit by a speeding trolley, throwing the occupants out of the carriage. Roosevelt suffered a bloody lip and bruised face, and was reportedly only two inches away from being crushed by the wheels of the trolley, but was otherwise unhurt, and later remarked that "It takes more than a trolley accident to knock me out." However, Secret Service agent William Craig was killed in the accident, making him the first agent to be killed in the line of duty.
Today, the country club is still located on this property, although the clubhouse has significantly expanded from its original 18th century building. The historic structure is still easily distinguished from the modern additions, though. It still has its distinct Federal architecture, and aside from its connection to so many historic figures, it also serves as a rare example of an 18th century mansion in Pittsfield.