The Curtis Hotel at the corner of Main and Walker Streets in Lenox, around 1905-1915 and 2016. Historic image courtesy of the Library of Congress, Detroit Publishing Company Collection.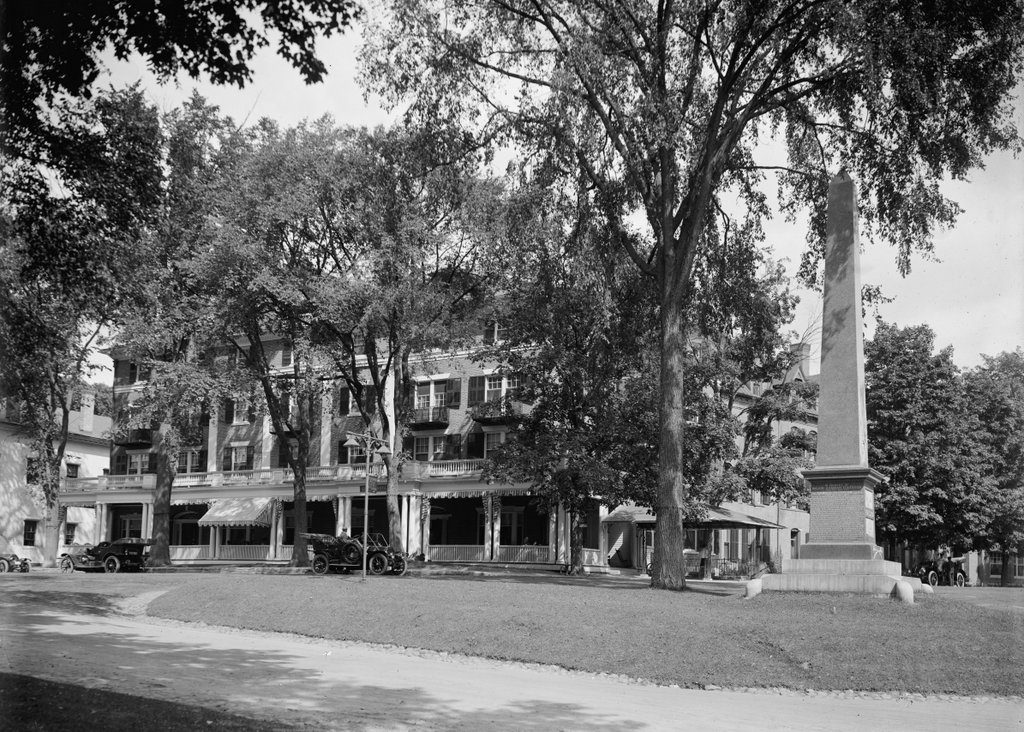 The hotel in 2016: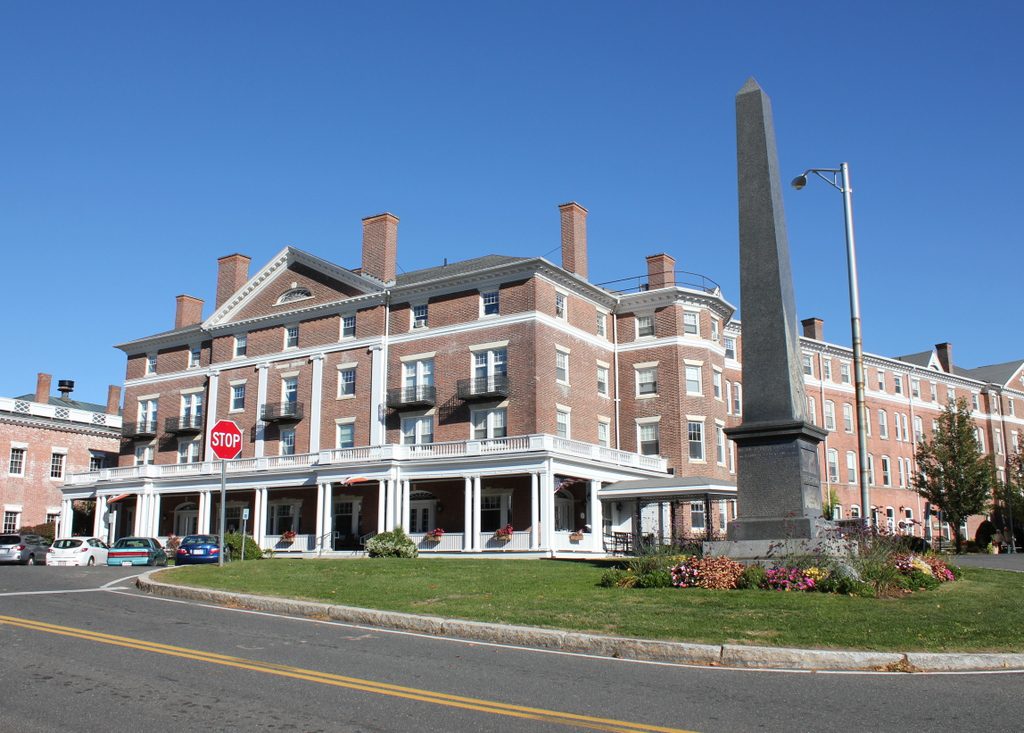 This hotel in the center of Lenox was built in 1829, and prospered in part because of its location next to the Berkshire County Courthouse, which is visible just to the left in both photos. In 1853, the building was purchased by William O. Curtis and became known as the Curtis Hotel, with the business staying in his family for nearly a century. During this time, the county seat was moved to Pittsfield, but Lenox was in the midst of changing roles and becoming a popular tourist destination.
The Curtis Hotel prospered during this time, with visits some of the most prominent Americans from the 19th and early 20th centuries, including presidents Chester Arthur, Grover Cleveland, William McKinley, and both Theodore and Franklin Roosevelt. Other notable guests included writers Herman Melville and Nathaniel Hawthorne, Civil War Generals William T. Sherman and George B. McClellan, and businessmen Jim Fiske and John Jacob Astor.
Because of this prosperity, the hotel underwent several major expansions, to the point where it was unrecognizable from its original appearance by the start of the 20th century. The last major addition came in 1898, and by the time the first photo was taken it had largely assumed its present-day exterior. At this point, the hotel faced competition from other nearby hotels, including the Hotel Aspinwall, which opened on a hilltop just to the north of the town center in 1902.
However, like so many other grand hotels of the Gilded Age, the Curtis Hotel was hit hard by the Great Depression. Lenox would no longer be the playground of the rich and famous as it had once been, and many of the hotels began to struggle . The Curtis family sold the hotel by the 1940s, and by the 1970s the deteriorating hotel had closed for good. In 1979, though, the town purchased the historic building and converted it into subsidized housing for elderly residents. The renovations were completed in 1982, and the building has continued to be used in that role ever since.