The Hagyard Store at the corner of Main and Housatonic Streets in Lenox, around 1910-1920. Image courtesy of the Library of Congress, Detroit Publishing Company Collection.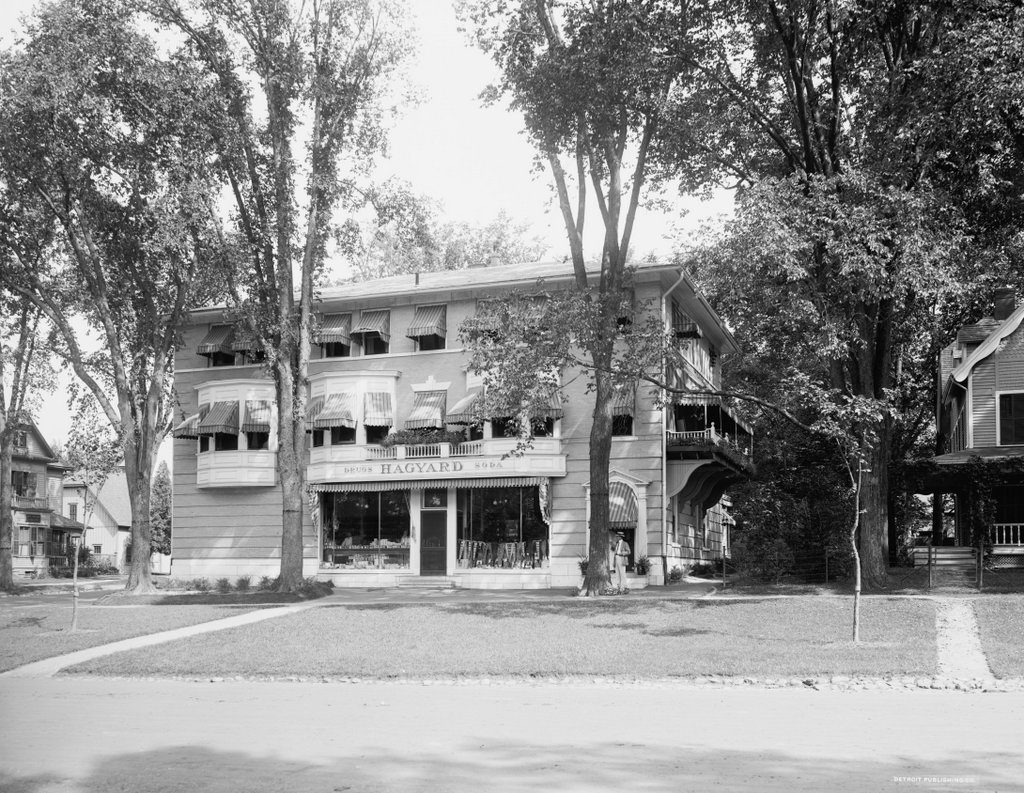 The building in 2016: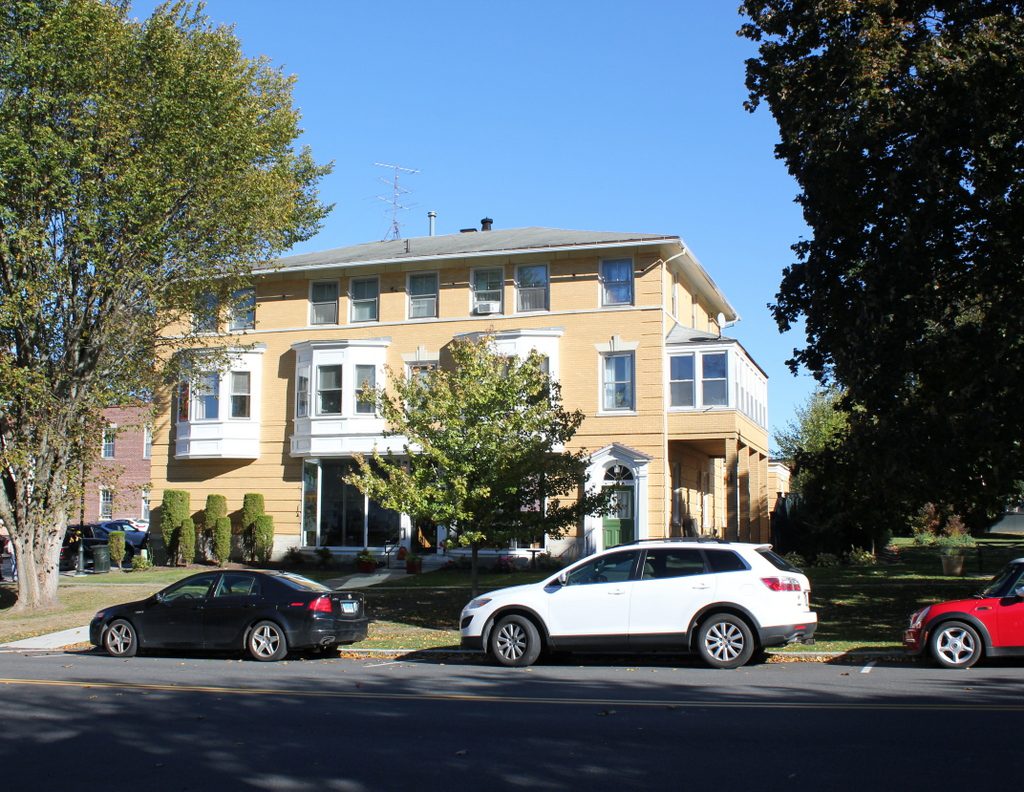 Built in 1910, this building at the center of Lenox was the home of Frank C. Hagyard's drugstore. When the first photo was taken, Lenox was a popular resort destination for the wealthy, and the drugstore would have catered to many of these summer visitors. Like some of Lenox's other prominent buildings of the era, it was designed by Pittsfield architect George C. Harding, and it reflects the Renaissance Revival style that was popular at the time.
More than a century later, the former drugstore building is still standing. With modern air conditioning, large awnings are no longer needed over the windows to keep the upper floors cool, but otherwise the exterior does not look much different from its appearance in the 1910s. There is no longer a drugstore on the first floor, but the building now houses, among other things, the Lenox Chamber of Commerce.