The Lenox Town Hall on Walker Street in Lenox, around 1905-1915 and 2016. Historic image courtesy of the Library of Congress, Detroit Publishing Company Collection.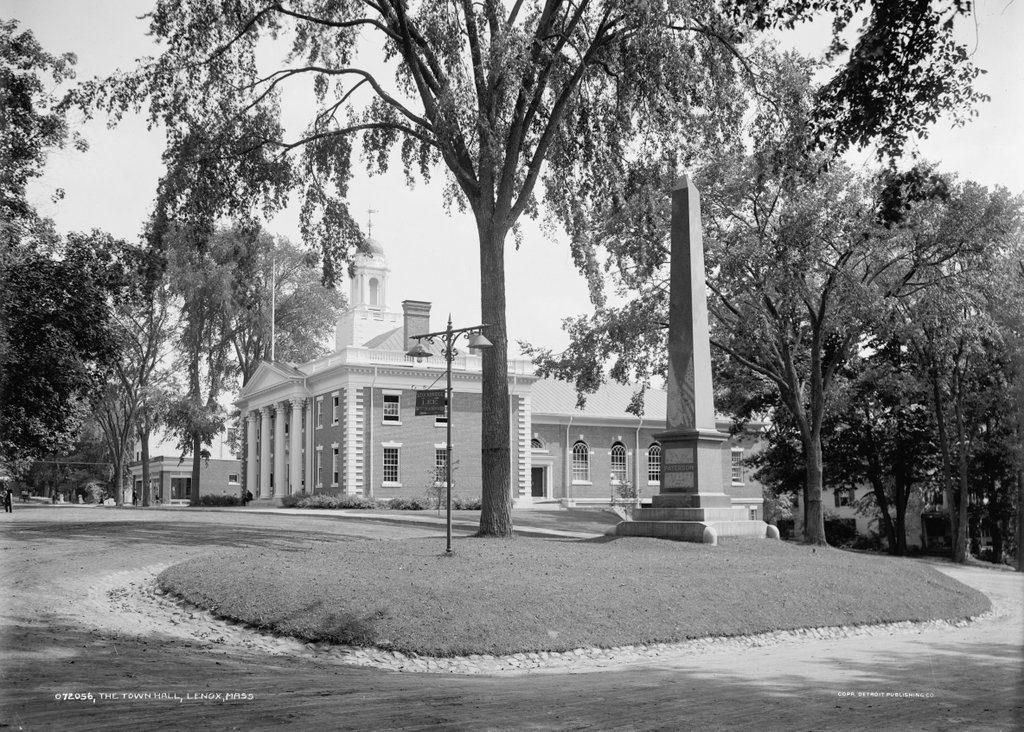 The scene in 2016: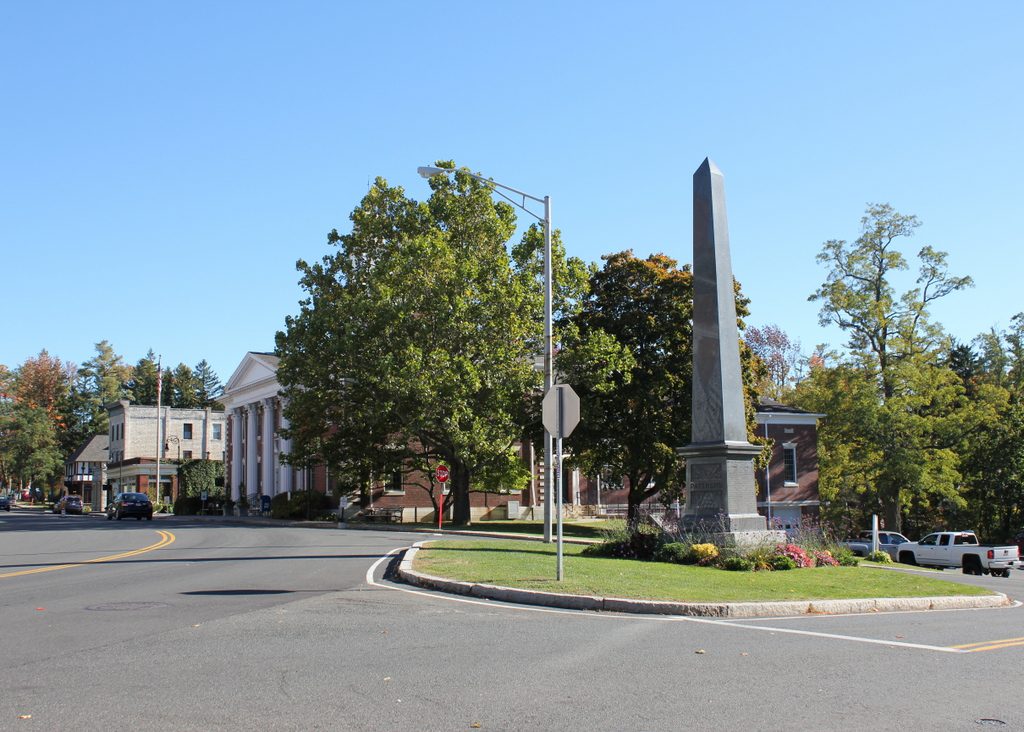 The corner of Walker Street and Old Stockbridge Road has long been the site of Lenox's town government. When Lenox was designated as the seat of Berkshire County, the first county courthouse was built here in 1791. A new courthouse opened a short distance away in 1816, and the old one became the Lenox town hall, serving in that role until the current one was completed in 1903. The old building was preserved, though. It was moved off the site, to a new location at the corner of Housatonic and Church Streets, where it still stands today.
The new town hall was designed by George C. Harding, a Pittsfield-based architect who also designed some of the additions to the Curtis Hotel across the street. Because of this, the two buildings match each other with their similar Colonial Revival architecture. Aside from its role as the town hall, the building also housed the post office, a bank, the police department, and the fire department. Most of these secondary functions, except the police station, would later be moved to separate buildings, but it remains in use as the town hall, with few exterior changes over the years.