The house at 29 George Street in Springfield, around 1938-1939. Image courtesy of the Springfield Preservation Trust.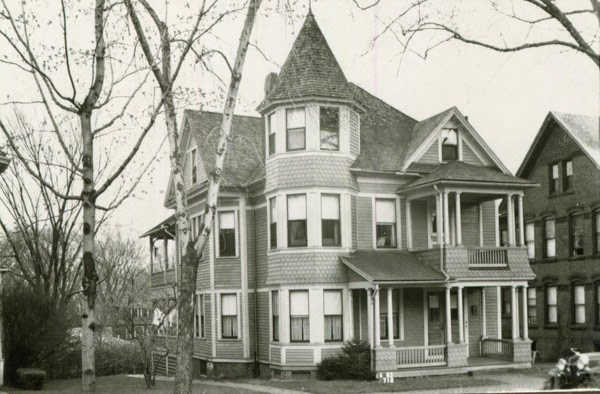 The house in 2016: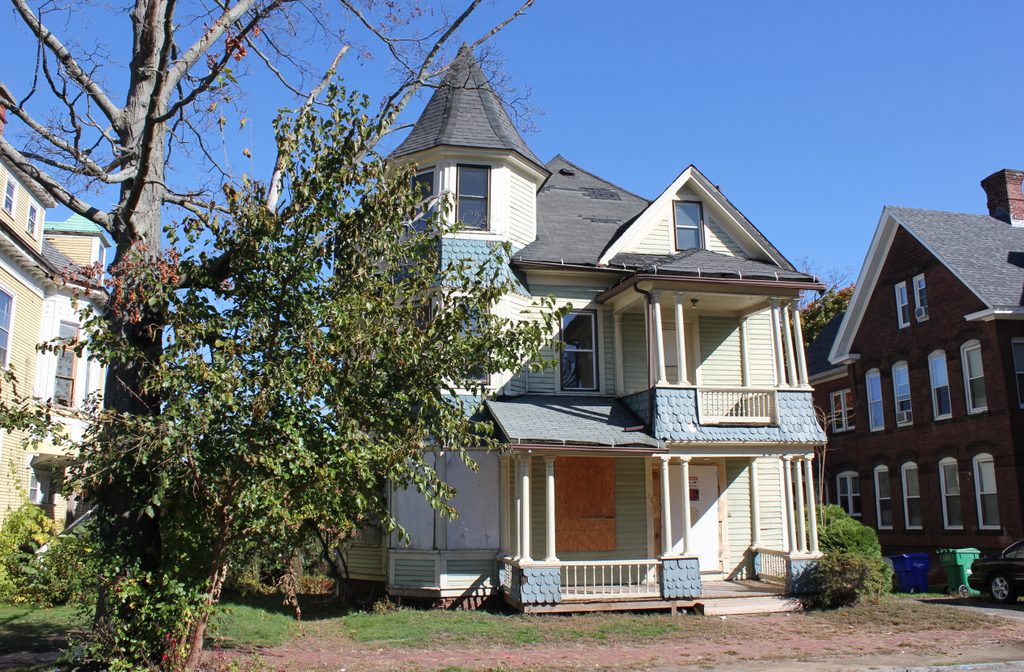 This Queen Anne-style house was built around the early 1890s, and was the home of Andrew J. Flanagan, a prominent dentist. Born in Springfield in 1866, Flanagan opened his practice on Main Street in 1889, after having graduated from Philadelphia Dental College. He married his wife, Catherine Watters, around 1896, and the couple lived here for over 20 years. During this time, Andrew became an important figure in dentistry, working as a dental surgeon at Mercy Hospital and serving as the president of the Massachusetts Dental Society. He was also a member of a number of other dental societies, and wrote many articles for dentistry publications. Along with his professsional work, Flanagan was also involved in civic work. He was a member of several different social organizations, served as vice president of the Connecticut Valley Historical Society, and served as a city park commissioner.
Andrew Flanagan died in 1922, and Catherine in 1935. She was still living here by the 1930 census, although she was renting part of the house to another family for $45 per month. By the time the first photo was taken, a different family was living here. Since then, the exterior of the house does not look much different, and still serves as a reminder of then this area was among the most desirable neighborhoods in the city. It is part of the city's Maple Hill Local Historic District, although like many other historic homes in the district, it appears to have been damaged in the June 1, 2011 tornado. It currently stands vacant, along with the house just to the left of it.