The house at 37 George Street, at the corner of Dexter Street, around 1938-1939. Image courtesy of the Springfield Preservation Trust.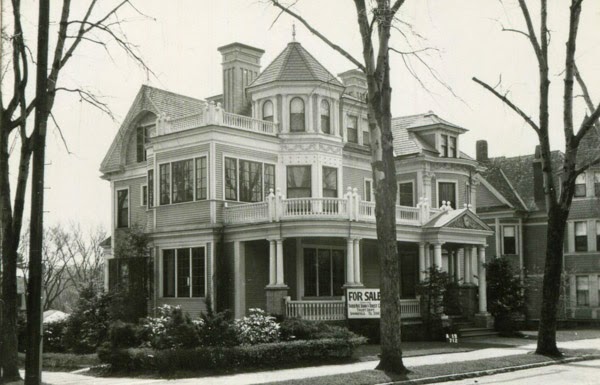 The house in 2016: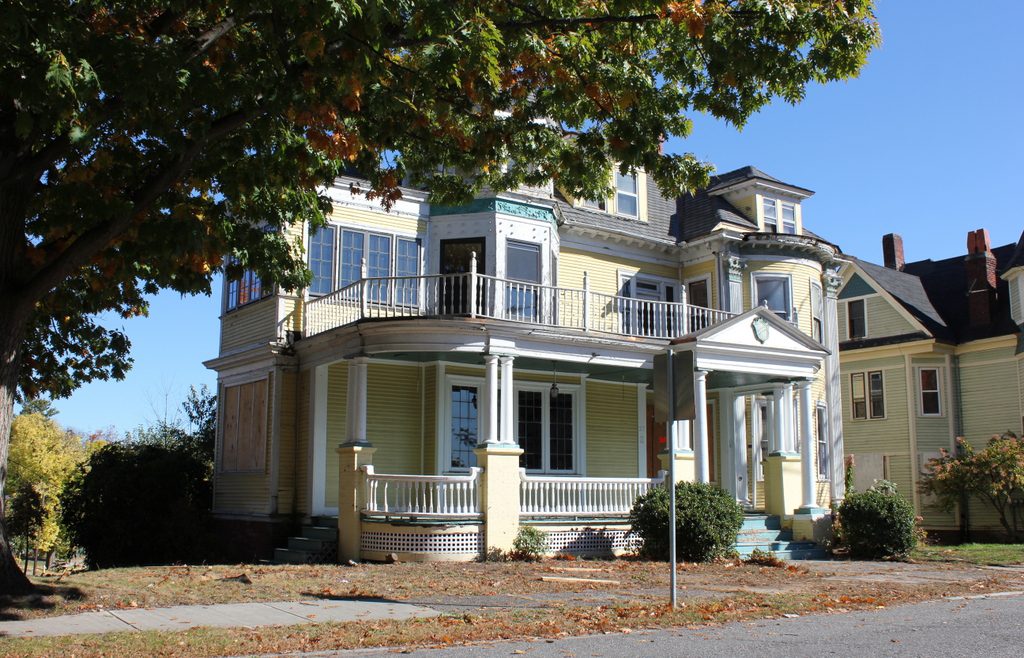 This house was designed by its own resident, Frederick Newman, a prominent local architect who had designed a number of important commercial buildings in downtown Springfield, including the Chicopee Bank Building and the Court Square Building. The house was completed in 1896, and in the 1900 census he was living here with his wife Caroline, along with his niece and two servants. However, the Newmans only remained here until 1903, when they moved to New Hampshire. By 1910, the house was owned by Joseph Shattuck, Jr., a banker who worked as the treasurer of the Springfield Institute for Savings. He was 39 at the time, and lived here with his wife Fannie, their four daughters, and three servants.
Yet another wealthy family owned the house in 1920, when Frank Fuller owned the house. He was the general manager and later president of Springfield's Moore Drop Forging Company, and in 1920 he lived here with his wife Jessie, three young children, and two servants. They were still here in 1930, and still with two servants living with them, although Frank died by the mid-1930s, and the family appears to have left soon after; this would explain the "For Sale" sign in front of the house in the first photo.
Now over 120 years old, the house is still standing, although it has seen better days. It is part of the Maple Hill Local Historic District, but it was damaged in the June 1, 2011 tornado, and is currently uninhabited. Both neglect and vandalism have taken their toll on the historic house, and several years ago it was listed by the Springfield Preservation Trust as one of the city's most endangered historic resources.