The house at 17 George Street in Springfield, around 1938-1939. Image courtesy of the Springfield Preservation Trust.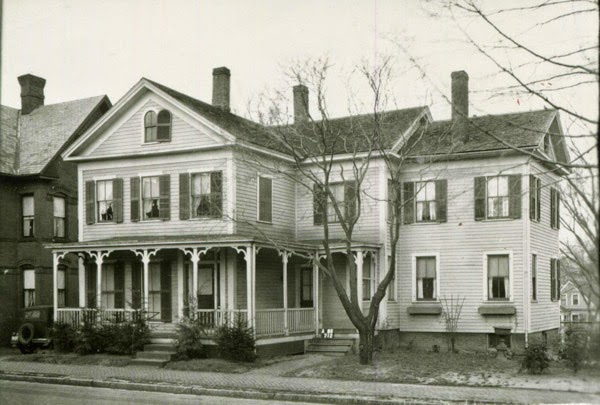 The house in 2016: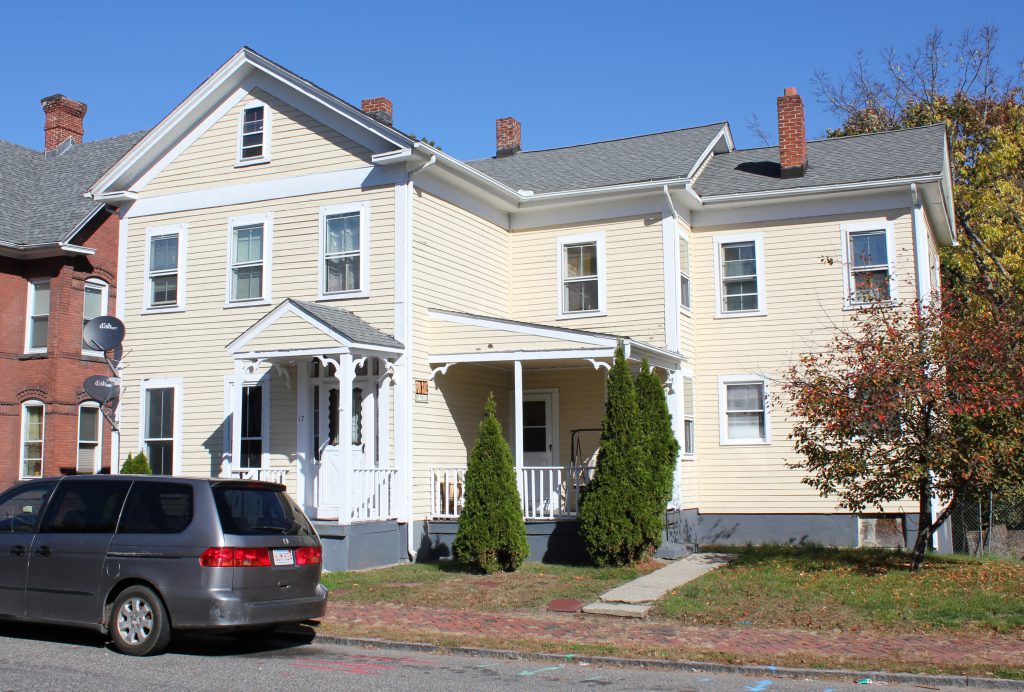 This house is probably the oldest on George Street, and dates back to at least 1870, when Andrew McQuade and his family were living here. He and his wife Ellen were both Irish immigrants who came to the United States as teenagers in the early 1850s. They were married in 1860, and by 1870 they were living here with their five children. Andrew's occupation was listed as a teamster, and in the 1870 census his house was valued at $5000.
The house remained in the McQuade family for many years afterward. Andrew was still living here as late as 1910, when his occupation was listed as "Truckman," reflecting the changing role of teamsters with the development of trucks. He died sometime before 1920, but Ellen remained here until at least 1930, by which point she was 88 years old. The most recent published census is 1940, which was done just a year or two after the first photo was taken. By then, Andrew and Ellen's daughter Mary was living here, along with a lodger who was renting a room. She also rented another section of the house to a couple who paid $30 per month in rent.
In all, this house remained in the McQuade family for no less than 70 years, and was a single-family home for most of that time. However, it now consists of two separate housing units, and the exterior of the house has seen some changes. The most notable difference is that old porch is gone, replaced by two smaller ones. Along with this, there are several missing or altered windows, and the front gable now has an open pediment. Otherwise, though, the house still looks much the same as it was when the McQuade family moved in around 150 years ago.