The house at 39 Madison Avenue in Springfield, around 1938-1939. Image courtesy of the Springfield Preservation Trust.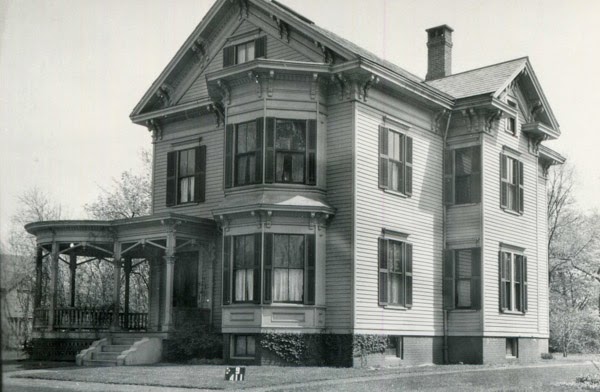 The house in 2016: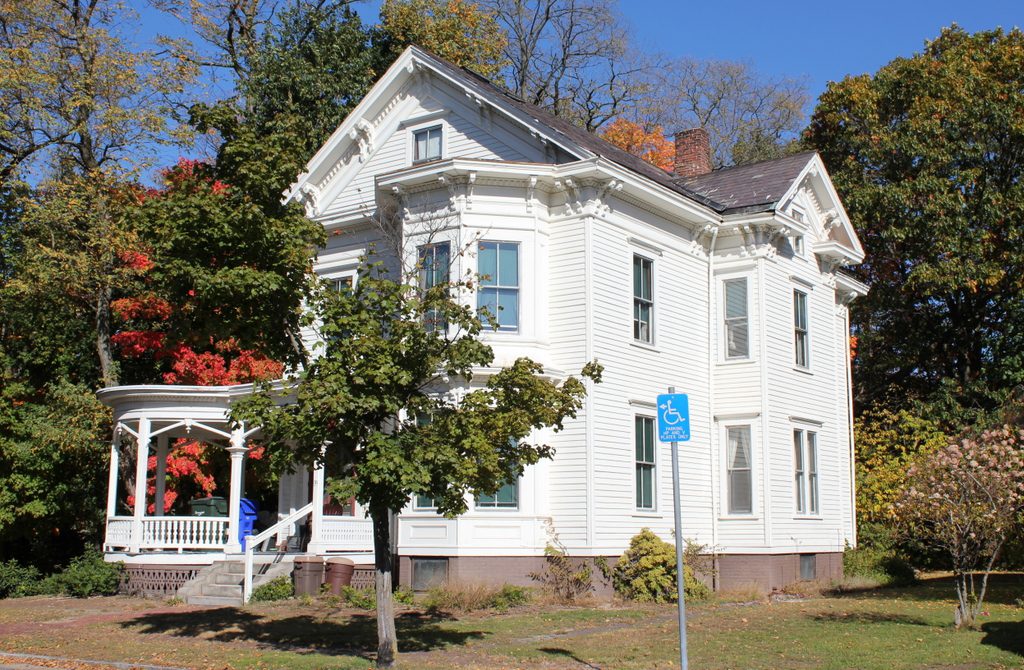 This house dates back to the 1870s, and was the home of William B. Harris, a civil engineer who lived here with his wife Rebecca and their three children: Charles, Helen, and John. Both Charles and Helen lived here with their parents well into adulthood. William and Rebecca appear to have died between 1910 and 1920, because by the 1920 census Charles, age 51, and Helen, age 47 were living here alone.
Subsequent residents of this house included William and Gladys Langston, who were living here in 1930, followed by George and Ellie Chamberlain, who were living here in the late 1930s when the first photo was taken. In the nearly 80 years that have followed, very little has changed with the house. It still retains its distinctive features, such as the porch on the left, the bay windows, and the Italianate brackets under the eaves. Along with the rest of Madison Avenue, it is part of the city's Maple Hill Historic District.