The house at 385 Maple Street, at the corner of George Street in Springfield, around 1938-1939. Image courtesy of the Springfield Preservation Trust.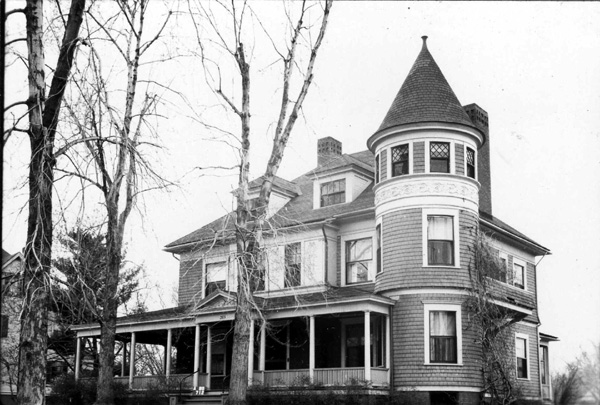 The house in 2016: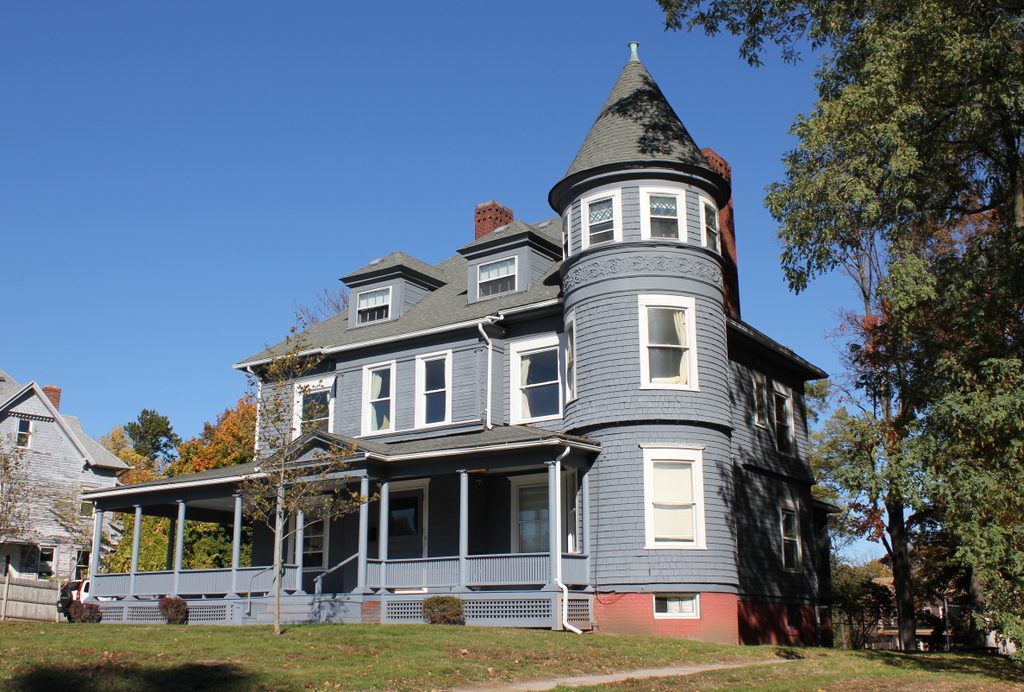 This house was built in 1895 for Charles B. Brown, a carriage manufacturer who had worked for Brockett & Tuttle of New Haven for many years before coming to Springfield to work for J.H. Rogers Carriage Company. He lived here with his wife Alice and their three children, but by 1910 this house had been sold to Mary Castle, an elderly widow who lived here with a servant until the 1920s. The next owner of the house was Franklin D. Neale, an attorney who lived here with his wife Orpha and their five children until at least 1940.
Architecturally, the house somewhat reflects a shift in house styles at the end of the 19th century. It includes a tower, which was practically an obligatory feature in Queen Anne-style houses of the era, yet it lacks the excessive ornamentation that was common for such houses. Instead, the rest of the house more closely resembles the much simpler American Foursquare design that was just coming into popularity at the time.
Today, the exterior of the house remains well-preserved from the first photo, which was taken back when the Neale family still lived here. It is one of many historic late 19th century homes along Maple Street, and serves as a reminder of the days when this neighborhood was one of the most desirable residential areas of the city. Along with the rest of the area, it is part of the city's Maple Hill Local Historic District.