The house at 393 Maple Street in Springfield, around 1938-1939. Image courtesy of the Springfield Preservation Trust.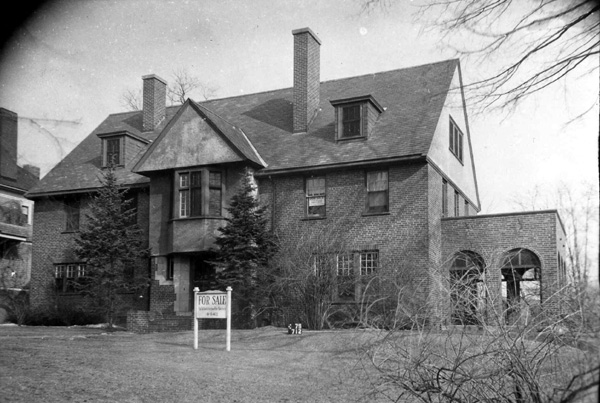 The house in 2016: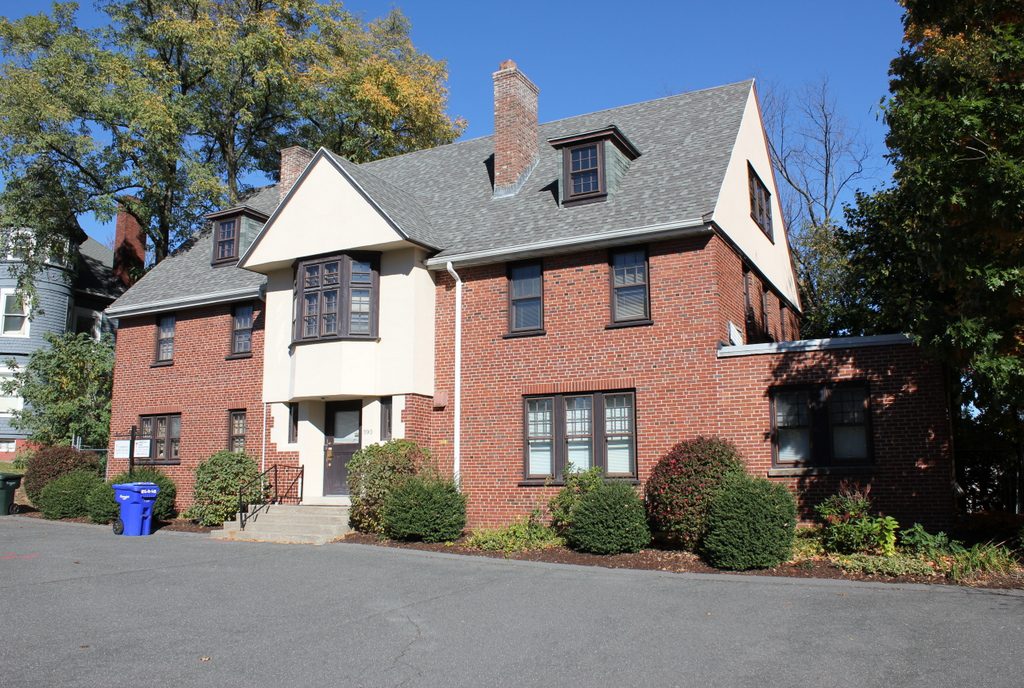 This home was one of many large Tudor Revival-style houses that were built on Maple Street in the early 20th century. Completed in 1923, it was the home of John D. Shuart, who was the assistant treasurer for the Springfield Glazed Paper Company. Shuart was born in 1894, and was the son of William H. Shuart, who was the president of the paper company. He attended Williams College. but left during his junior year to enter the Navy during World War I. In 1917, before heading overseas, he married Harriet A. Dickinson, the daughter of former Springfield mayor Henry S. Dickinson. After the war they lived in the house next door at 403 Maple Street for a few years before moving into this house in 1923.
During the time that he lived in this house, John served several terms on the city's Board of Aldermen, and he was also involved in political and social organizations. However, by the time the first photo was taken, the house was for sale. A year or two later, in the 1940 census, the family had significantly downsized. Perhaps a result of the Great Depression, they were living in an apartment at 169 Maple Street by then. John was no longer working for his father's paper company, and was instead the vice president of a vending machine company. He was by no means struggling, though, and the census lists his income as being $4,500, or nearly $80,000 in today's dollars.
Some 80 years after the Shuarts moved out of here, the building is no longer a private residence, and is now owned by the Hampden Berkshire Tuberculosis & Respiratory Disease Association. The porch on the right side has been completely enclosed, and the front lawn was paved over to make a parking lot. However, most of the exterior retains its original appearance, and the house forms part of the city's Maple Hill Local Historic District.