The house at 403 Maple Street, on the northeast corner of Smith Street in Springfield, around 1938-1939. Image courtesy of the Springfield Preservation Trust.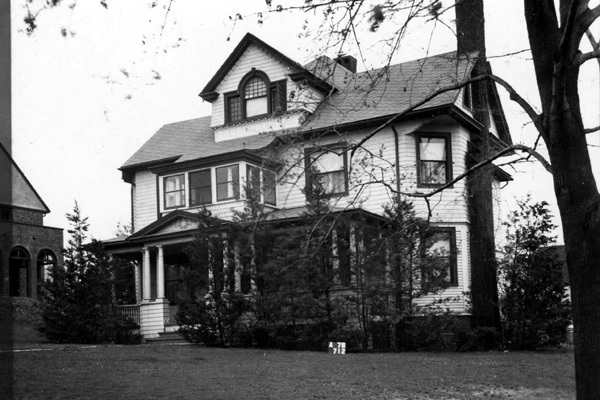 The house in 2016: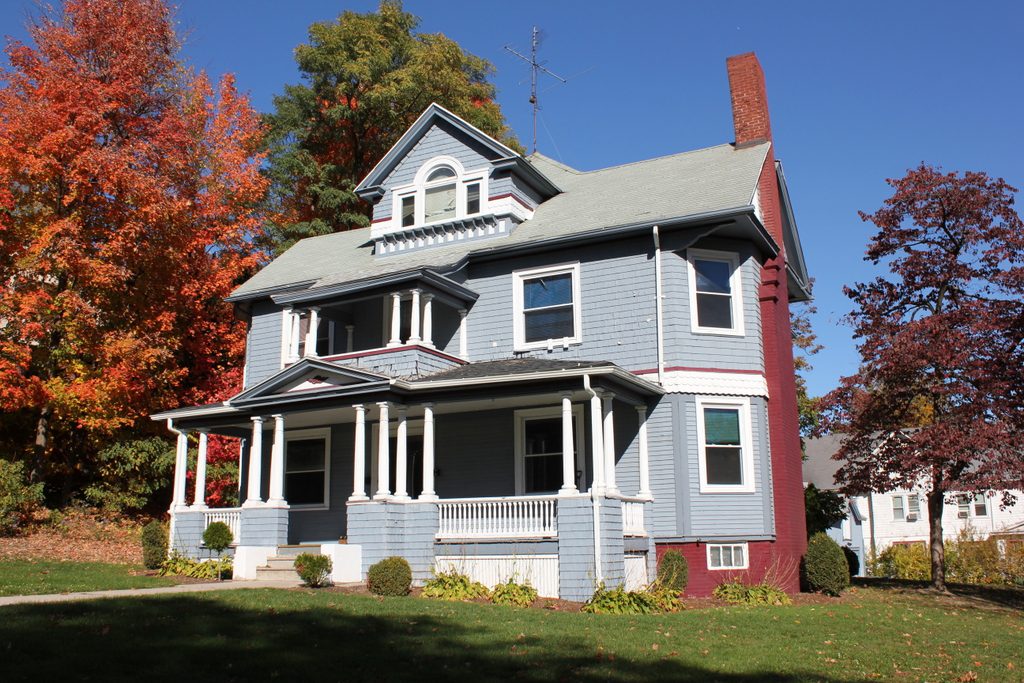 This house was built around the 1890s, and was the home of Edward A. Clark, his wife Georgia, and their son Saxton. Edward was a bookkeeper in a paper mill, and the family lived here until sometime in the 1910s. By 1920, newlyweds John and Harriet Shuart were living here, but in 1923 they moved their new house next door at 393 Maple Street. The house was subsequently owned by George A. Fox, who lived here with his wife Mildred. A longtime employee of Milton Bradley, George worked as the head of the company's game department from 1917 until his death in 1946, and was still living here when this first photo was taken.
Along with the rest of the neighborhood, the house is now part of the city's Maple Hill Local Historic District. Its exterior remains in good condition, and is well-preserved from the first photo. The only change is the porch on the second floor, which had been enclosed in the 1930s. However, the present-day appearance is probably its original design anyway, and better matches the first floor porch.