The house at 421 Maple Street, at the corner of Mill Street in Springfield, around 1938-1939. Image courtesy of the Springfield Preservation Trust.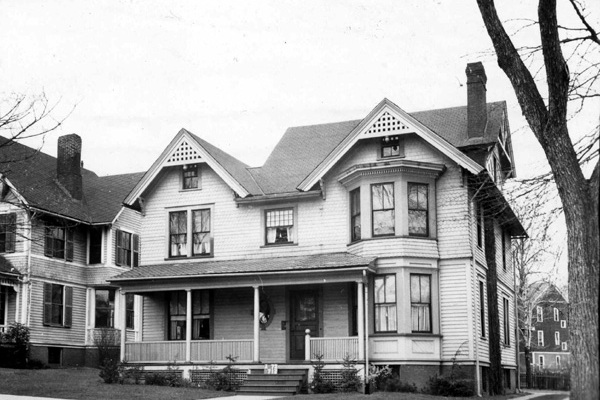 The house in 2016: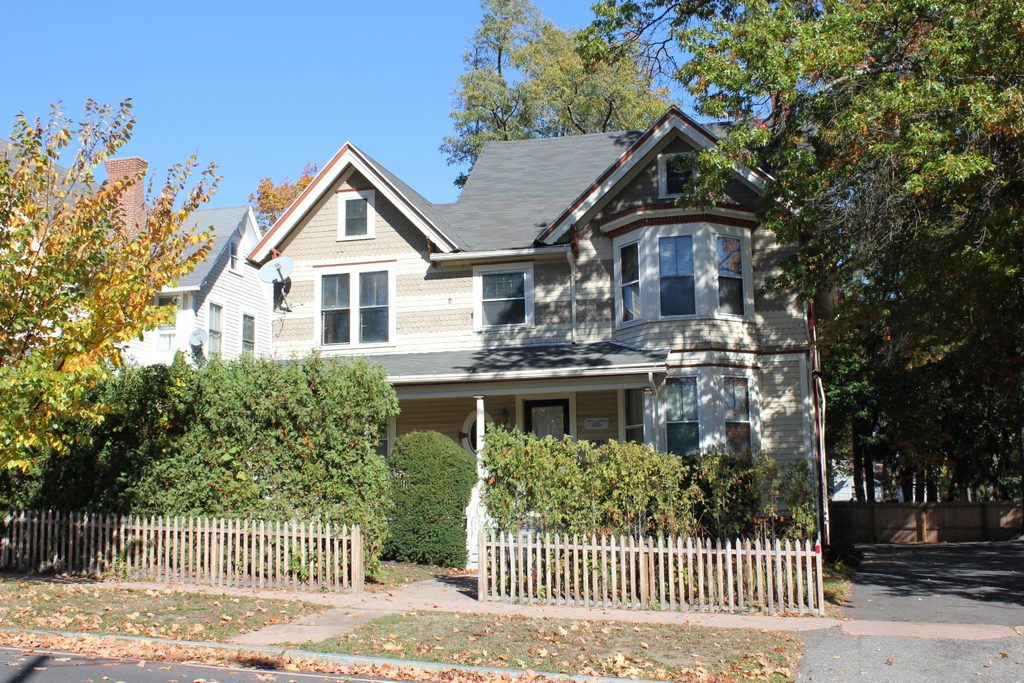 This house was built in 1887, and by 1908 it was owned by Julia Burke. That same year, she married George Wrenn, and the couple moved into this house. They were both in their late 30s at the time of their wedding, and neither had been previously married. Julia worked as a decorator, designing illustrations for boxes, while George worked in a cigar shop.
The Wrenns remained here for many years. They never had any children, although in the 1930 census George's 21 year old niece was living here with them. George died sometime in the 1930s, but Julia was still living here when the first photo was taken. By 1940, the last available year for census data, she was 72, and was living here with her sister, Louise Birnie, who was also a widow.
Today, the house remains mostly unchanged from the days when Julia Wrenn lived here. The decorative woodwork at the top of the gables is gone, but otherwise it has retained its 19th century appearance. It is located at the end of Maple Street, and is part of the city's Maple Hill Local Historic District.