The Ebenezer Gay Manse on North Main Street in Suffield, around 1935-1942. Image courtesy of the Connecticut State Library, WPA Architectural Survey Collection.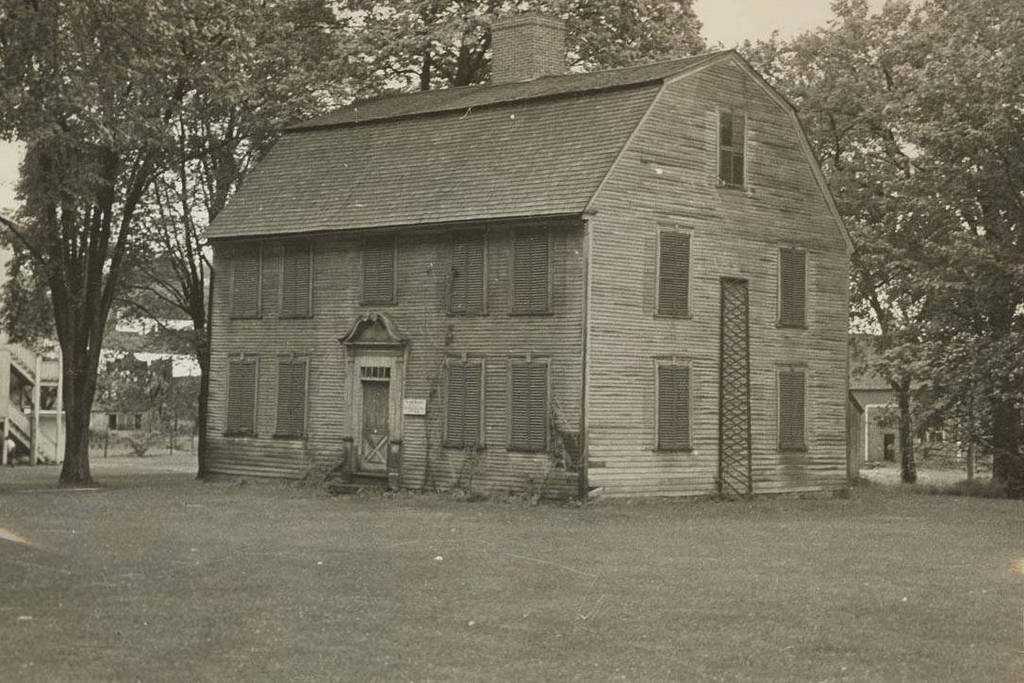 The house in 2017: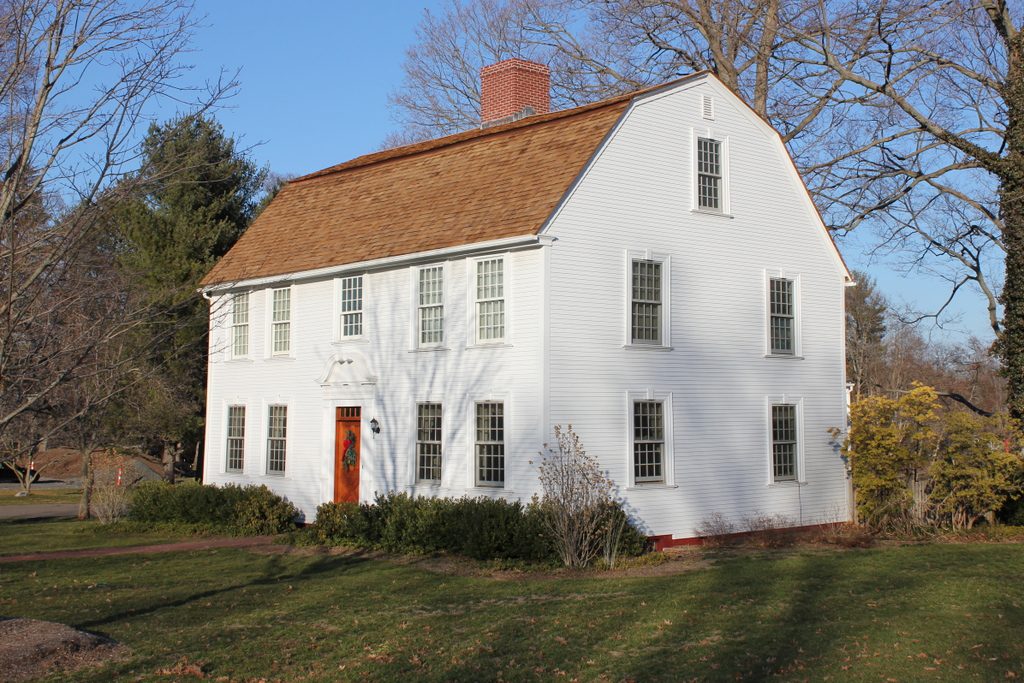 Ebenezer Gay was 23 years old when he was ordained as the pastor of the church in Suffield in 1742. The Hingham, Massachusetts native had recently graduated from Harvard, and he arrived in the midst of the Great Awakening, which was already sweeping across New England and had resulted in a number of revivals here in Suffield. That same year, he married Hannah Angier, and the following year they moved into this elegant, gambrel-roofed Georgian home in the center of town.
At the time, it was not uncommon for pastors to be hired directly out of college and remain in the same church for the rest of his life. Ebenezer Gay was no exception, and served here for 54 years, until his death in 1796. Towards the end of his ministry, his son, Ebenezer Gay, Jr., became the assistant pastor, and took over the full duties upon his father's death. Like his father, the younger Ebenezer lived in this house. He also had a remarkable tenure as the pastor here, serving until his death in 1837, for a total of 95 years between father and son.
As was often the case for more prominent families in colonial New England, several enslaved people lived here with the Gay family, including Genny, Dinah, and Titus. They were enslaved by Ebenezer Gay, Sr., and later inherited by his son, who eventually emancipated them in 1812.
When the first photo was taken, the house was already about 200 years old, and its historical significance was well-recognized. It was owned by the Suffield School for Boys, which would become Suffield Academy. At the time, it was vacant, but would eventually be put to use as faculty housing for the school. It is still used for the same purpose, and in the early 2000s it was repaired and restored to its original appearance. Along with the other buildings in the area, it is part of the Suffield Historic District on the National Register of Historic Places.