The house at 118 Palisado Avenue in Windsor, around 1935-1942. Image courtesy of the Connecticut State Library, WPA Architectural Survey Collection.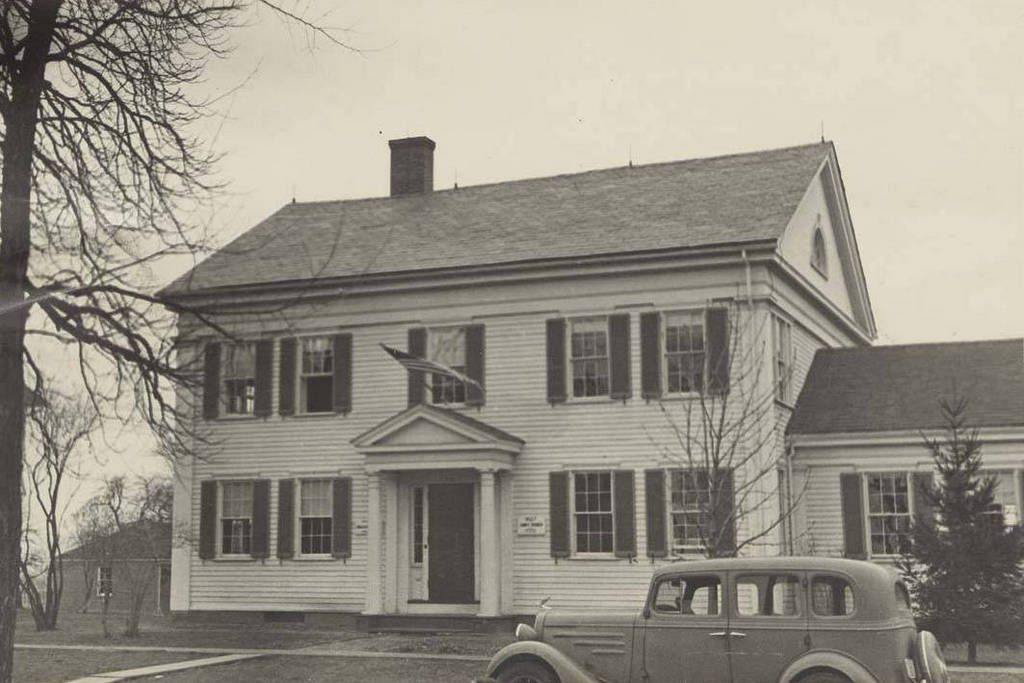 The house in 2017: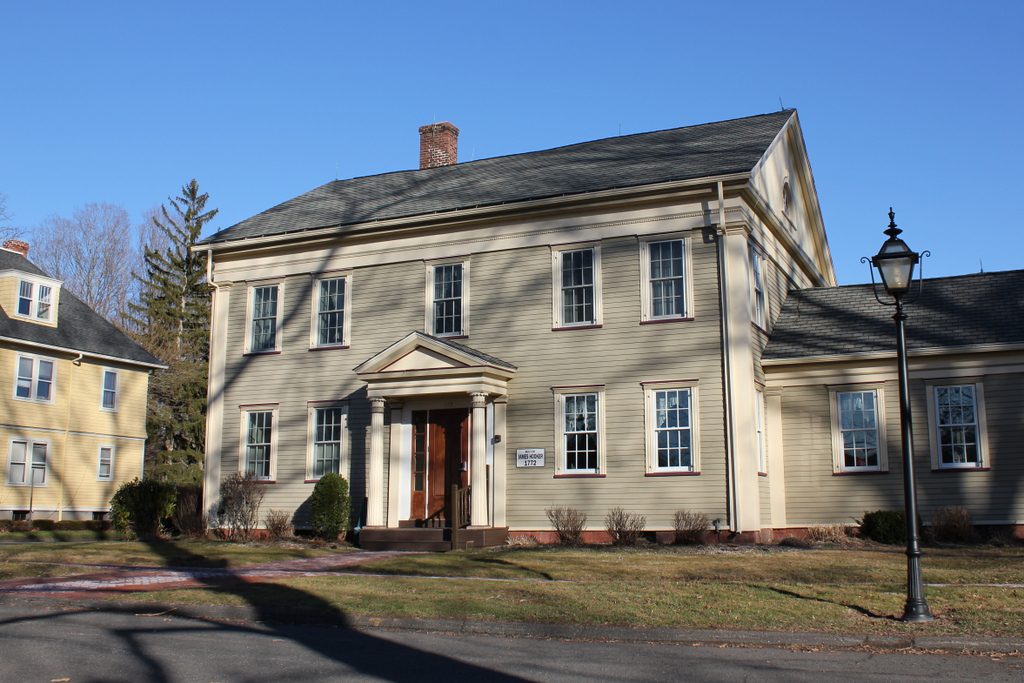 James Hooker was born in Hartford in 1742, and was the great-great grandson of Thomas Hooker, the founder of Connecticut. Like other members of the Hooker family, he was a merchant, and was a partner in the firm of Hooker and Chaffee. This firm helped to provide supplies for the American soldiers during the American Revolution, and Hooker was commissioned as a captain in the Continental Army. He built this house around 1772, several years after the death of his first wife, Hannah Allin. He remarried in 1777 to Dolly Goodwin, and after her death in 1784 he remarried again, this time to Mary Chaffee. She was the daughter of Dr. Hezekiah Chaffee, who lived in the house next door, and was also the sister of John Chaffee, one of Hooker's business partners.
Although the house itself dates back to the 18th century, it has seen significant alterations over the years. Many of the exterior architectural elements, including the entablature below the roof and the pilasters in the corners, were added around the 1840s, reflecting the Greek Revival tastes of the era. Likewise, little original material remains on the interior. By the time the first photo was taken, the house was part of the Chaffee School, and the interior had been completely gutted to accommodate space for classrooms. Despite these changes, though, the house remains historically significant. It is one of many 18th century homes in Windsor, and it is part of the Palisado Avenue Historic District on the National Register of Historic Places.