Looking north on Maple Street from Union Street in Springfield, around 1892. Image from Picturesque Hampden (1892)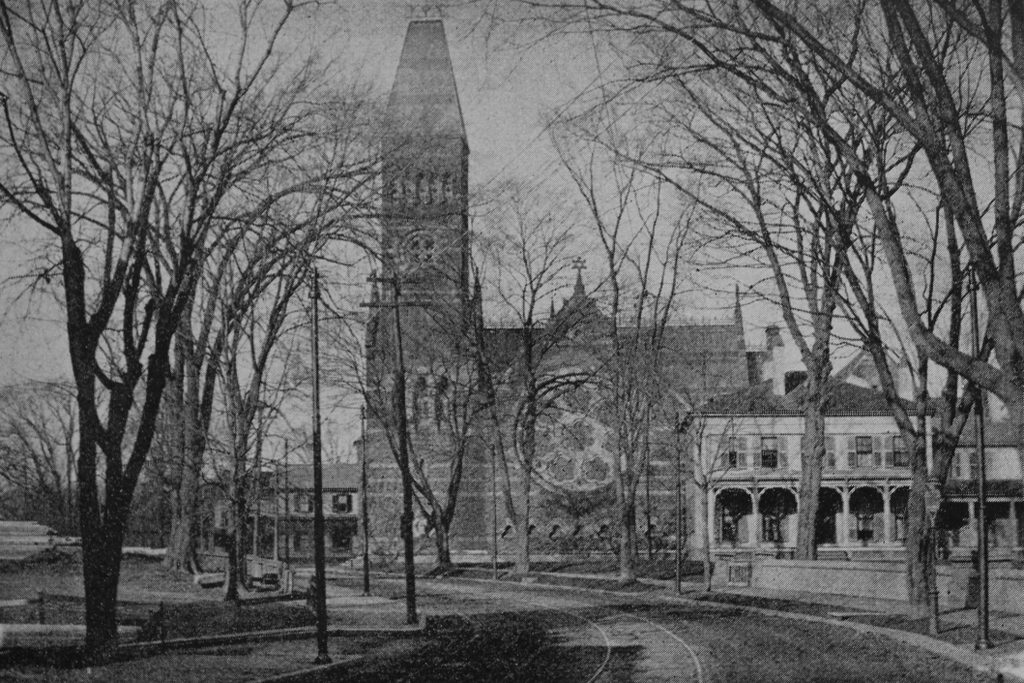 Maple Street in 2017: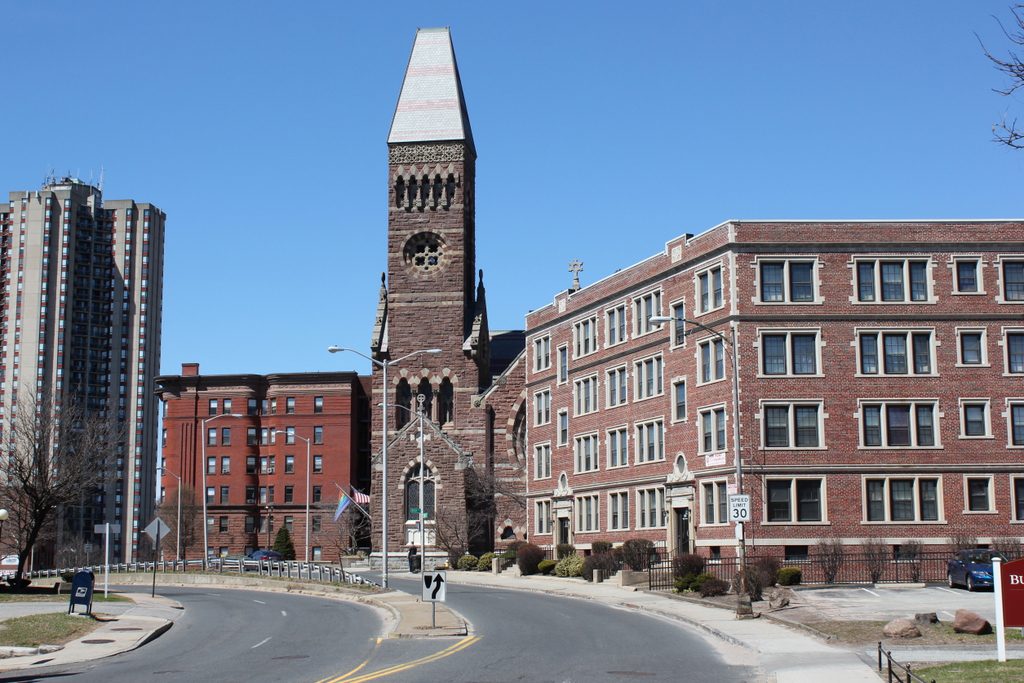 These two photos, taken 125 years apart, show he changes that Maple Street underwent in the early 20th century. For most of the 1800s, the lower part of Maple Street was an upscale residential area, primarily with large, single-family homes. Several of these can be seen in the first photo, including one in front of the church, and another one just beyond it. However, as the city grew, these homes were steadily replaced with large apartment buildings. The building just to the left of the church, at the corner of Maple and Temple Streets, was built in 1906, and was followed about 20 years later by the apartment building on the right side of the photo. The most recent building in this scene is Chestnut Towers, visible on the far left. This 240-unit, 34-story apartment building was completed in 1976 at the corner of State and Chestnut Streets, and it is the tallest residential building in the city.
Today, the only surviving building from the first photo is South Congregational Church. It was designed by prominent architect William Appleton Potter, and was completed in 1875, replacing an earlier South Congregational Church that had stood several blocks away on Bliss Street. Some of Springfield's most prominent residents attended this church, including many of those who lived in the nearby mansions. Despite the many changes to the neighborhood over the years, though, the church has remained as an important landmark. It is one of the city's finest architectural works, and it has been listed on the National Register of Historic Places since 1976.