The house at 127 School Street, at the corner of Mulberry Street in Springfield, around 1938-1939. Image courtesy of the Springfield Preservation Trust.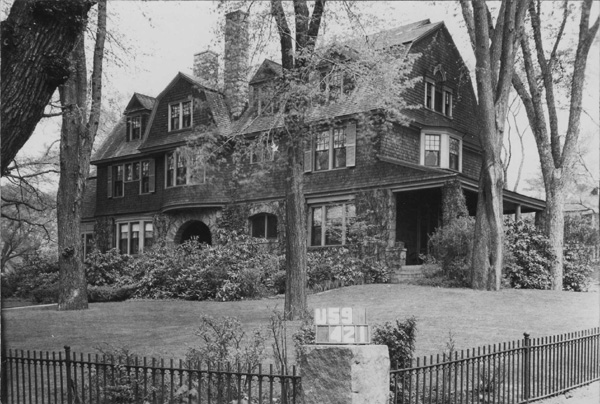 The scene in 2017: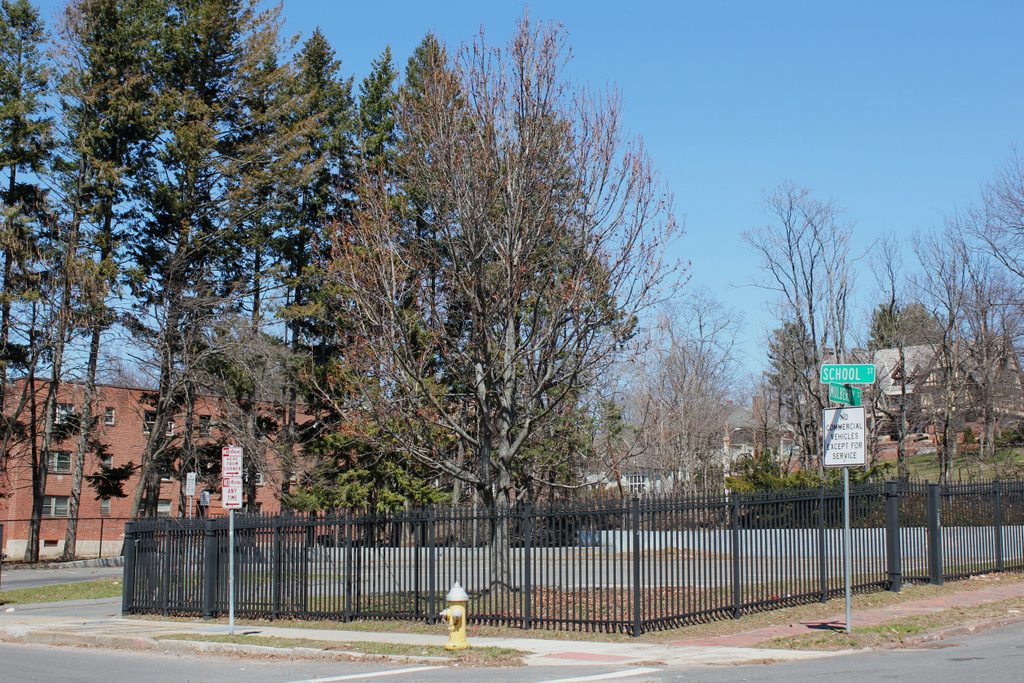 This lot at the corner of School and Mulberry Streets had been the site of a house since at least 1850, when Congressman George Ashmun moved into a house that once stood here. He lived here until his death in 1870, and the property was sold to William W. Colburn, who lived here for almost 30 years, until his death in 1899. In 1906, Colburn's widow sold it to patent attorney William H. Chapin, who appears to have demolished the old house and built the one seen in the first photo. Its Colonial Revival-style architecture is consistent with early 20th century mansions, and city atlases also indicate that it was built during this time, because the footprint of the house on this spot in the 1910 atlas looks very different from the one in the 1899 atlas.
William Chapin lived here with his wife Charlotte and their three sons, Maurice, Henry, and Stuart, and they also employed two live-in servants. The children had all moved out by the 1930 census, but William and Charlotte lived here for the rest of their lives. Charlotte died in 1935, and William in 1941, only a few years after the first photo was taken. After his death, his former mansion became a rooming house before finally being demolished in 1960 to build an apartment complex. This building, in turn, was eventually abandoned by its owners, taken by the city for nonpayment of taxes, and demolished in the 1990s to make additional parking for the nearby Milton Bradley School.