The house at 48 Chestnut Street in Salem, around 1910. Image courtesy of the Phillips Library at the Peabody Essex Museum, Frank Cousins Glass Plate Negatives Collection.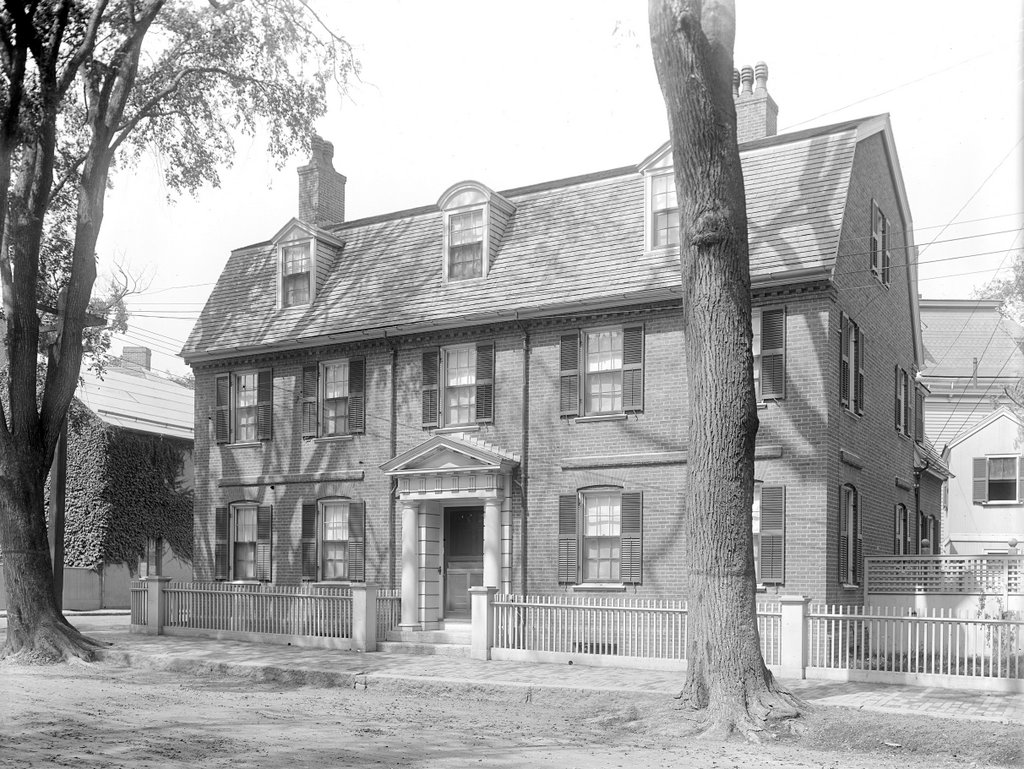 The house in 2023: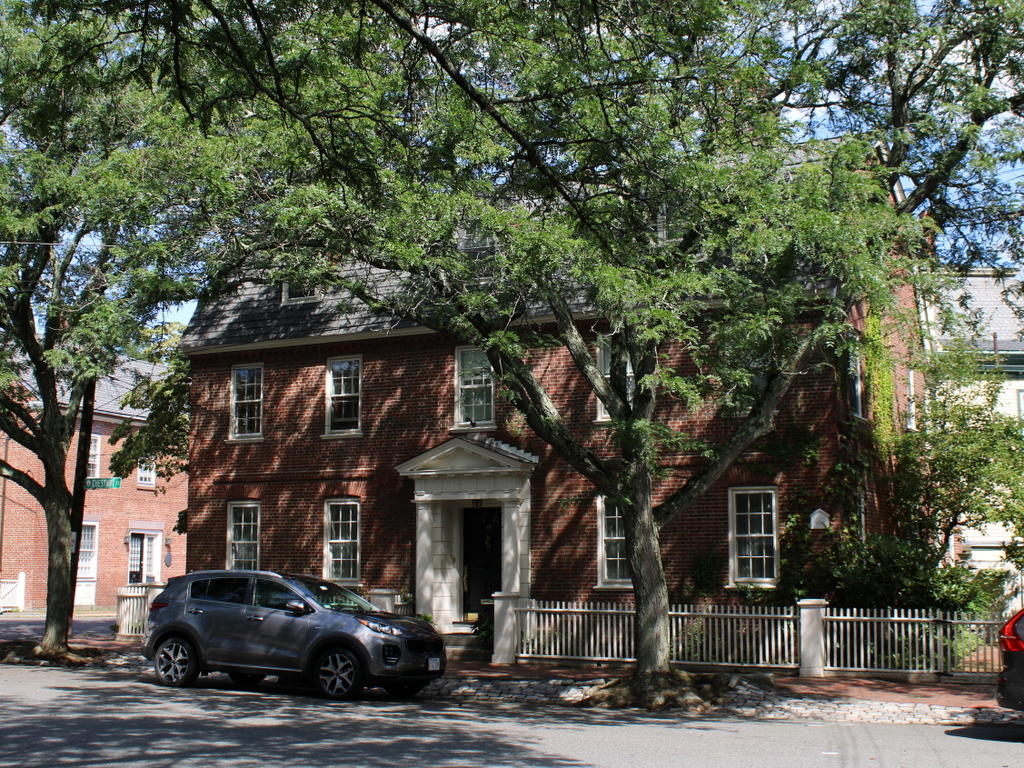 The early 20th century was they heyday of the Colonial Revival architectural movement, although in many cases these buildings bore little resemblance to actual colonial-era buildings. However, this house in Salem is an exception, and it stands out as an excellent 20th century imitation of 18th century architecture. It was built in 1910, and its architect, William G. Rantoul, drew heavily from the design of Salem's famous Derby House when designing it. The result is a convincing replica that fits in well with the historic 18th and early 19th century homes in this neighborhood.
The original residents of this house were Francis and Caroline Seamans. They were both about 50 at the time, and Francis was a business owner who sold contractor supplies. He died in 1930, and Caroline subsequently sold the house. By the 1940 census she was listed as a boarder in a house around the corner from here, at 384 Essex Street.
The first photo was probably taken soon after the house was completed, and not much has changed since then. Although much newer than its neighbors, it is nonetheless a historic property in its own right, and it stands as a good example of early 20th century Colonial Revival architecture. it is a contributing property in  the Chestnut Street District, which was added to the National Register of Historic Places in 1973.