The house at 254 Union Street in Springfield, around 1938-1939. Image courtesy of the Springfield Preservation Trust.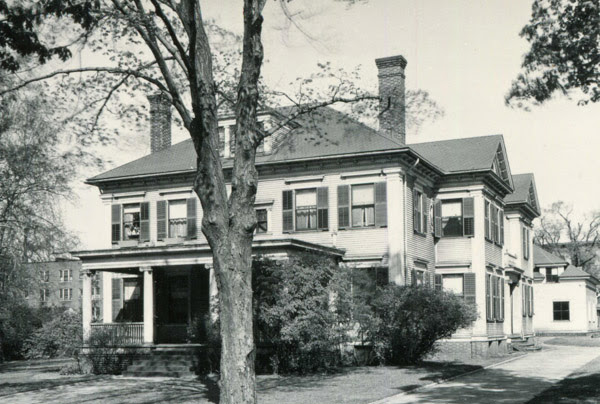 The scene in 2017: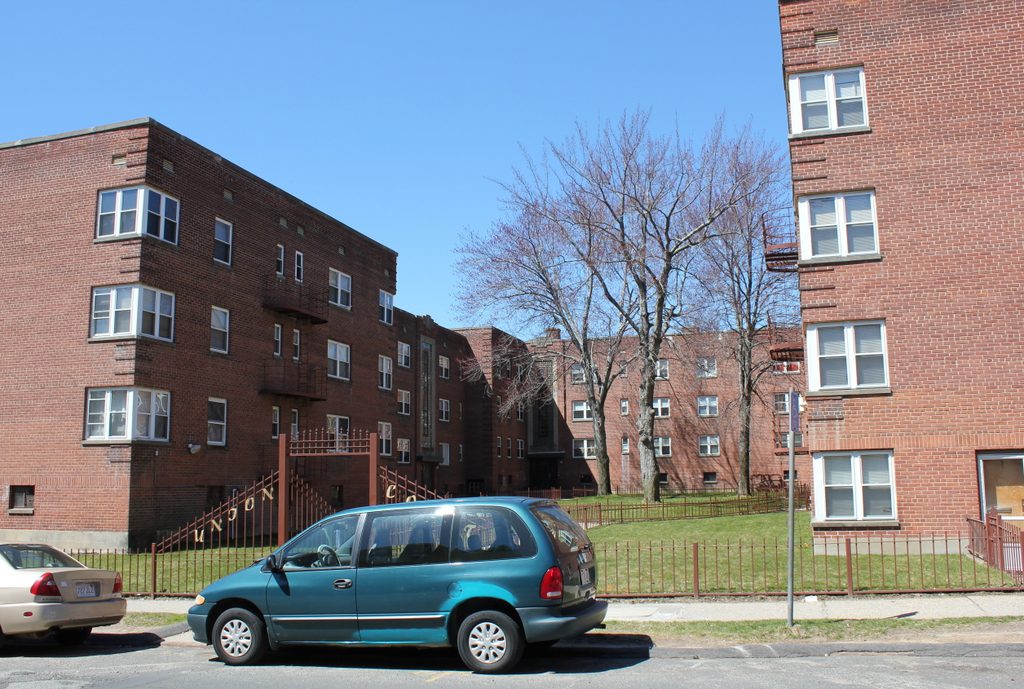 The house in the first photo was once the home of Henry S. Lee, a prominent city banker. He was born in Springfield in 1834, and first entered the banking business as a clerk for Chicopee Bank. In 1858, he became treasurer of the Springfield Institution for Savings, and he held the position for over 40 years, until 1899, when he became the bank's president. Aside from banking, Lee was also involved in city government, and served as president of the common council in 1865, 1868-1871, and 1875, before spending three years on the board of aldermen. In 1885, he was one of the founders of the School for Christian Workers, and was the president of the International YMCA Training School, now Springfield College, from 1891 to 1893.
Lee was living here by at least 1870, and he remained here until his death in 1902. He never married and had no children, so the house was sold to Azel A. Packard, a carpet merchant who was one of the partners in the city's prominent Meekins, Packard & Wheat department store. Packard lived here with his wife Mary until her death in 1908, and the following year he remarried to Isabel Young, a 35-year-old who was 24 years younger than him. After Azel's death in 1923, she remained here until at least 1930, but within a few years had remarried and was living in New York City.
By the time the first photo was taken, the mansion had been converted into a boarding house. The 1940 census shows ten lodgers living here, most of whom had middle-class occupations, including two clerks, two salesmen, a teacher, a stenographer, and a tool dresser who worked at the Armory. However, within a decade the house was demolished, and in 1950 this 64-unit apartment building was built on the property.