The house at 17 Ingraham Terrace in Springfield, around 1938-1939. Image courtesy of the Springfield Preservation Trust.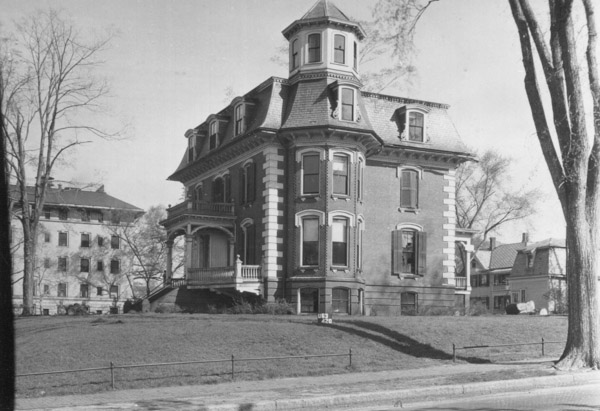 The scene in 2017: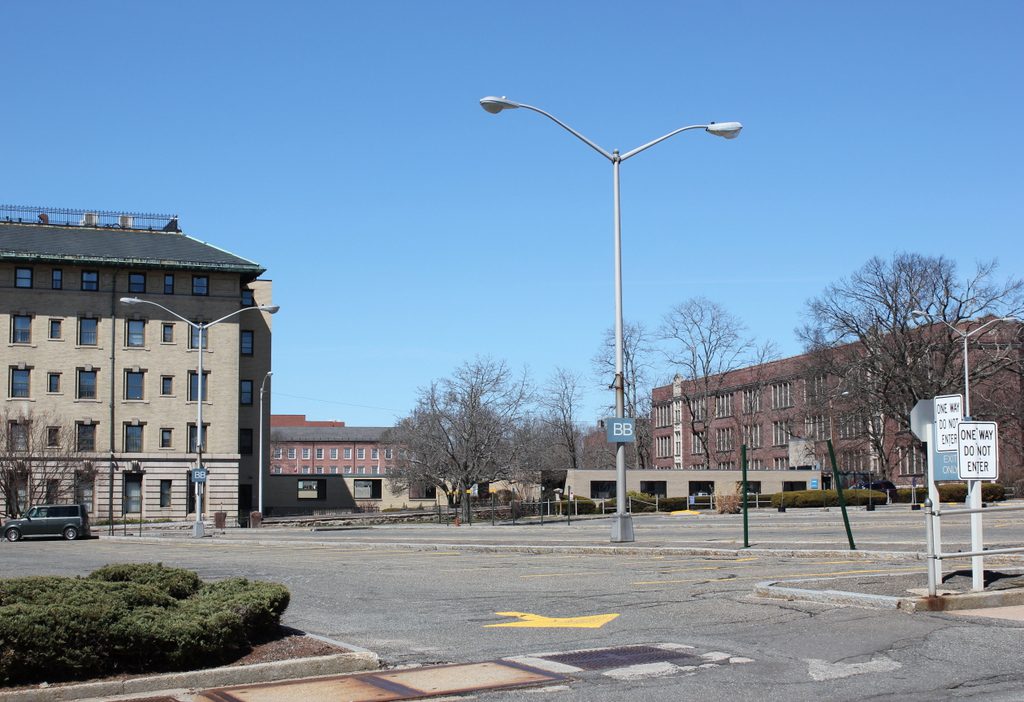 Born in Springfield in 1836, John P. Wilcox was the son of Philip Wilcox, a tinware and stove merchant. Likewise, John became a stove merchant, and in 1861 he married his first wife, Harriet Russell. She died of tuberculosis in 1866, though, and two years later he remarried to Henrietta Willis. By 1870, they were living in this elegant Second Empire-style house at the corner of Ingraham Terrace and Union Street. The location of this house would have afforded them with excellent views of downtown Springfield and the Connecticut River valley, and the value of the property was listed as $40,000 in the 1870 census, equal to over $770,000 today.
John died 1897, and his widow Henrietta lived here until her death in 1912. His only child was Hattie, the daughter of his first wife. She never married, and lived here her entire life, until she died in 1930. By the time the first photo was taken, the house was being rented by Bernard F. Gilchriest, a physician who lived here with his wife Odette and their two children, who were also named Bernard and Odette. They lived here until at least the early 1940s, and the house itself was still standing over a decade later. However, the property last appears in the Springfield Republican, and the house was probably demolished sometime in the 1950s or 1960s. Today, the site of the house is a parking lot for the former Wesson Memorial Hospital, which is visible in the distant left of both photos.